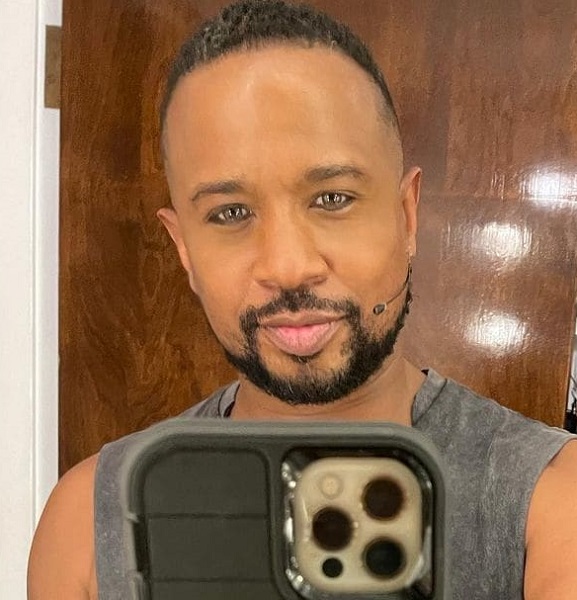 Hello World,
He's certifiable y'all…So on Sunday, I told y'all about James Beeks, who portrayed "Judas" in the U.S. tour of the popular musical Jesus Christ Superstar. According to the U.S. Department of Justice, 49-year-old James Beeks was arrested last week "related to the breach of the U.S. Capitol on Jan. 6, which disrupted a joint session of the U.S. Congress that was in the process of ascertaining and counting the electoral votes related to the presidential election." Read the rest of that post HERE.
Well, since then, on Monday, as a matter of fact, Beeks appeared in court where his crazy was on full display to the aggravation of the judge. Check out an excerpt of the CNN article "'Jesus Christ Superstar' Actor, An Accused Capitol rioter, Claimed 'Divine' Authority in Court Hearing."
A court hearing for a January 6 defendant quickly turned contentious Monday after an actor and Oath Keeper tried to reject the United States' authority over him.

James Beeks, who played Judas in the musical "Jesus Christ Superstar" before his arrest last week for his alleged participation in the January 6 riot, prompted the judge to consider sending him to jail after telling the court he had "divine" authority and arguing the government had no jurisdiction over him.

"That's all gobbledygook," Chief Judge Beryl Howell of the DC District Court said. "Mr. Beeks, you should be quiet unless spoken to." Read the rest of the article HERE.
Y'all, I guess the right response is to pray for Jud…I mean James Beeks…that he come to senses that he hopefully had before all of this…But it just seems fitting that a lost soul would be a Judas…And then again, I'm pretty sure that everyone who portrays Judas in a dramatic production didn't allegedly storm the Capitol back in January…Anywho, that's all I got…
Any thoughts?
Comments
comments
Property of Jacqueline J. Holness, creator of AftertheAltarCall.com.