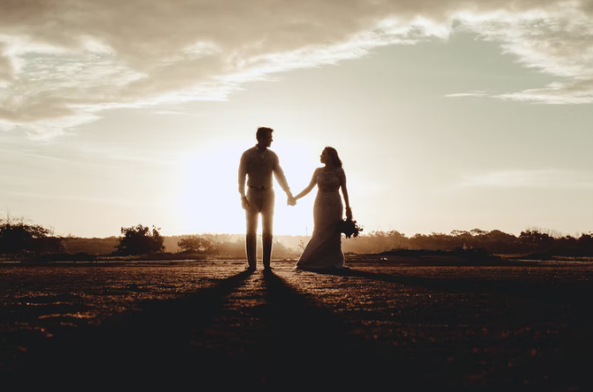 It can happen to anybody. People can and do fall in love with ideas. There are people who fall in love with the idea of love. Sometimes, people fall in love with the idea of someone. Others may fall in love with the idea of something.
When it comes to the actual reality of a relationship, the reality can be quite different than the idea. To love someone is a choice; not simply a feeling. The relationship should be healthy. If it is not healthy, is harmful, and negatively affecting quality of life, it's time to do some serious reconsideration in advance of marriage.
It's tough for single Christian women. Most people are not Christians, and even some men and women who profess Christianity do not want to obey God. This automatically disqualifies those men from the Christian women, and the Christian women from the men when it comes to relationships and marriage.
For a variety of reasons, it can be tempting to enter into or remain in an unhealthy situation. An unhealthy relationship situation is a habit, and even bad habits are hard to break. The truth of the matter is, admittedly by some, they love the idea of something or someone more than they love the reality. This leads to a lot trouble and disillusionment.
I also like the idea of getting married. It is a natural desire. What I like even more than the idea of marriage, is the reality of a God-glorifying, healthy marriage.
It's tough today in the dating or courting culture. A lot of the people do not want to live according to God's standards. For people such as myself who aim to stick to God's way of doing things, it is a turn off for plenty men. I am willing to be patient. I will not compromise in this regard.
The why behind why I want to do something and why I am doing something is of the utmost importance. Because I want to glorify God in all that I do, including of all things marriage, it helps me to remember the following:
• I should never enter into an unhealthy situation because I love the idea of being in the situation.
• I should never stay in an unhealthy situation because I love the idea of being in that situation.
Knowing how God sees me helps me to see myself correctly. Knowing how God sees others helps me to view them in the correct perspective as well. God loves us tremendously. There Is no greater love. "For God so loved the world, that he gave his only begotten Son, that whosoever believeth in him should not perish, but have everlasting life." John 3:16 KJV.
God commands us to love one another.
"A new commandment I give unto you, That ye love one another; as I have loved you, that ye also love one another. By this shall all men know that ye are my disciples, if ye have love one to another." John 13 : 34-35
These Commandments and verses give me understanding of how God sees us and how He expects us to treat each other in general.
Furthermore, it becomes more specific in how men and women are to treat one another in a relationship. The verses describe how a husband and wife are to treat each other, but even before marriage, the Bible has also told us how to treat one another.
This means that there is no justification for me to be dishonest, unfaithful, mean-spirited, violent, hateful, unloving, or disrespectful in a relationship/ marriage.
This means there is no excuse for me or any other woman to put up with the same mistreatment. Some men put up with abuse, and they shouldn't. However, generally, it seems a lot of the men will use more logic and set boundaries, not allowing disrespect. This is good.
There are some ladies who cannot and will not appreciate a decent man. This is a shame! On the other hand, some women tend to be a lot more tolerant of disrespect and mistreatment.
What I have seen around me is many girls and women putting up with their men cheating on them, being physically, verbally, and otherwise abusive, being disrespected, unloved, being non-committal, and they are still trying to hold on to him. Why?!
Too many women are overly tolerant, because they are afraid to lose a man.
What is God's plan? God did not create men and women so that they could be misused and abused by one another. God commands us to love Him and to love one another.
He commands us to love each other as we love ourselves. In addition, husbands and wives have the command to treat each other well, reflecting the relationship between Christ and the Church.
"So again I say, each man must love his wife as he loves himself, and the wife must respect her husband." Ephesians 5:33 NLT.
These facts help me to remain patient in the long wait for a kingdom spouse:
1. In order to please God, I must be willing to do what is right and also wiling to choose only a spouse who will do what is right in the sight of God. Otherwise, there is no point in getting married.
2. The point of marriage is to glorify God. No one is perfect, but marriage has divine purpose. My husband and I are supposed to reflect Christ and the church. This matters to God, so it matters to me.
3. It's more important to love God, do His will, and to love and value myself more than I love the idea of marriage.
4. I should never compare myself to other people and their situations. And there are plenty people who are already married. There are lots of people who have met goals that I am still trying to obtain. Their story is not my story. They are all individuals living in their own season.
5. It is best to stick to realistic expectations. I want to approach marriage and other aspects of life with as realistic of a mindset as possible. There are many women who have been married in the past, or are currently married, and they acknowledge they prefer being single!
I ponder these things and remain prayerful. I keep these things in mind. To make a decision to get married is a permanent decision. This is very sobering to me. It takes careful and prayerful consideration. I try to maintain a sober, realistic attitude about marriage.
At the same time, I look forward to the prospect, as I trust God's leading and timing. He knows how and when things will happen for me. He knows how to guide and direct my future husband to me.
I need to avoid idolatry.
I should not love the idea of love or marriage more than I love God. I should not love the idea of love or marriage more than I love myself. I am open and looking forward to the reality of a God-glorifying marriage.
It is my husband's job to find me, but this means that I need to be exposed, available for him to find. This means not hiding inside the house on the couch, hoping God sends a man to ring my doorbell.
I need to get out! I make it a point of doing so. In my opinion, the best way to have maximum exposure is to continue to live in my purpose, according to the will of God, as I trust Him.
"The man who finds a wife finds a treasure, and he receives favor from the Lord." Proverbs 18:22 NLT.
Used with permission from Petrina Ferguson.