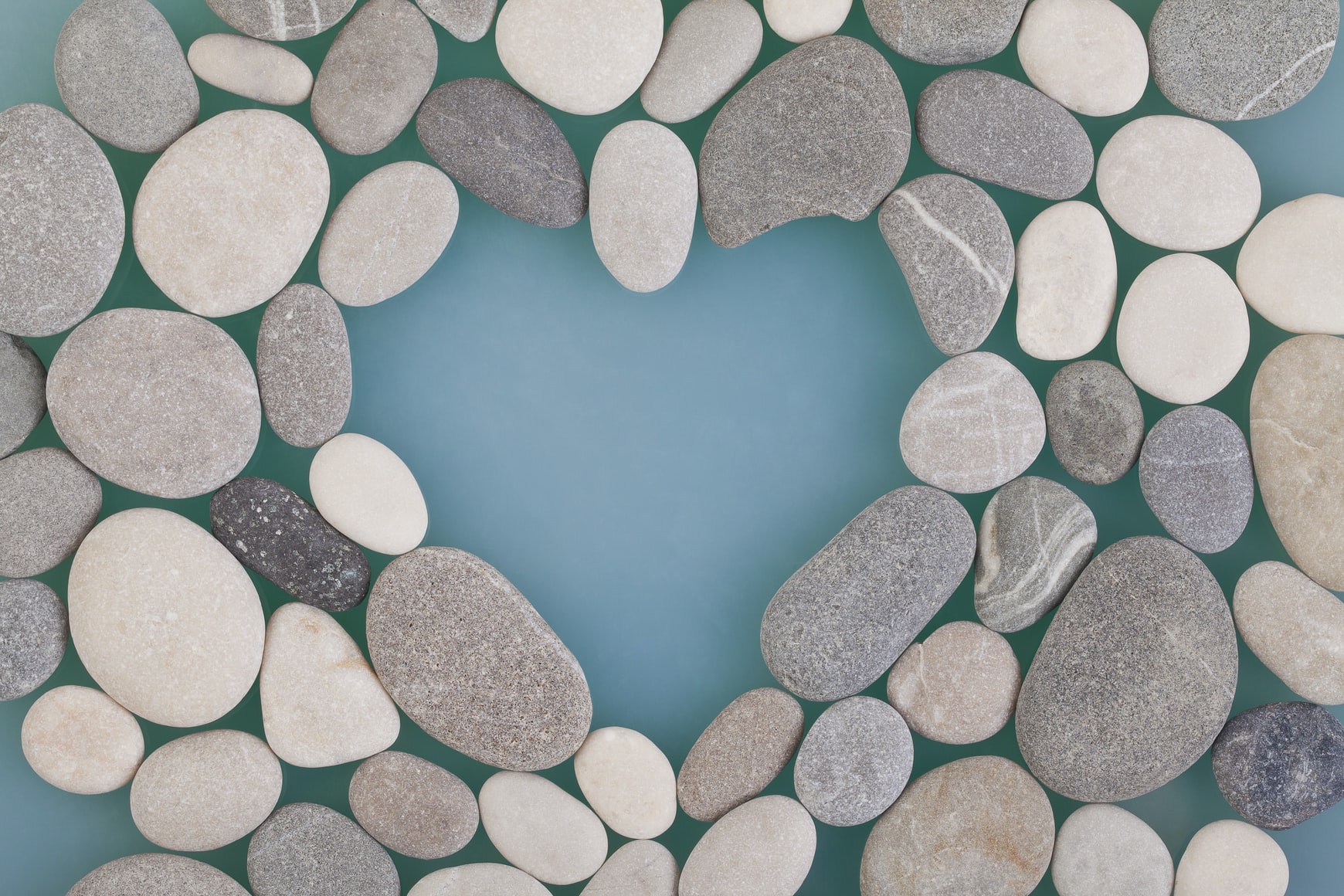 (Photo: Unsplash)
Today, I am talking about Christian dating. I have taken note of the quality of some of the relationships (and even marriages) I have observed. First, in some, there is a lot of fussing, fighting, sometimes physical altercations, lying, verbal abuse, control, cheating, using each other, getting together for reasons that don't have to do with love, etc.
Secondly, there is certainly going to be conflict sometimes, but there are right ways to deal with it. In this day and age where good is called bad, and bad is called good; in this time when evil is glorified, there are a lot of people who are confused about what they want or need.
Abnormal has become normal for many.
In some cases, people aren't treating each other correctly, and are accepting of being mistreated. For some, there is the going through the motions of having a partner, but without a good quality relationship being priority. I wonder if many people even know what standards they should have, because nowadays, there is so much confusion and deception about what is right and what is wrong.
Friends, I realize the word of God is the authority on what is right and wrong.
What God calls righteous is righteous. What God calls sin is sin. God's word transcends time. It is unchanging. In addition, the word of God is not simply a book written by random men. It is inspired by the Holy Spirit of God who moved the men to write His holy word:
"All scripture is given by inspiration of God, and is profitable for doctrine, for reproof, for correction, for instruction in righteousness: That the man of God may be perfect, thoroughly furnished unto all good works." 2 Timothy 3: 16-17.
Many young women seem to be quite confused about what a healthy relationship is.
 – There are girls and women who are into players/womanizers.
– Some women like a man who exudes a false confidence and is cocky.
– Others like men who are smooth talkers and have "swag." 
– It is common for some women to even like a man that is a bad boy and has a mean streak.
– Other women fall for the charm and charisma.
– Plenty ladies mainly like a man with a fat wallet.
– There are women who repeatedly make the same mistakes by choosing the same type of man over and over, based on superficial preferences.
Don't women claim to want to be truly loved and valued?
Although women typically desire to be loved and cherished, often, they wind up in unhealthy, unloving relationships. The "good" guy is commonly the overlooked guy. He is the guy who doesn't excite some women. The decent guy is the type that plenty women don't like, but he is the kind of man they actually need, who will treat them well.
It is understandable that due to some women's aspirations, and what they like superficially in a man, many end up in very unhappy relationships. Is it possible that a woman can have the truth and still have low standards, while prioritizing the superficial? What is the truth?
Let's examime God's word to find the truth about what God requires of men and women:
"Put on therefore, as the elect of God, holy and beloved, bowels of mercies, kindness, humbleness of mind, meekness, longsuffering;
Forbearing one another, and forgiving one another, if any man have a quarrel against any: even as Christ forgave you, so also do ye.
And above all these things put on charity, which is the bond of perfectness." Colossians 3: 12 -14.
From here we see that these are the right, godly characteristics to have:
• Humility
• Mercy
• Patience
• Forgiveness
• Love. Above all, we are to put on love, loving one another. Love does no harm to anyone.
Next, we see these are wrong characteristics to have:
"Now the works of the flesh are manifest, which are these; Adultery, fornication, uncleanness, lasciviousness, Idolatry, witchcraft, hatred, variance, emulations, wrath, strife, seditions, heresies,
Envyings, murders, drunkenness, revellings, and such like: of the which I tell you before, as I have also told you in time past, that they which do such things shall not inherit the kingdom of God."  Galatians 5: 19-21.
The right qualities for men and women to have are also given in Galatians 5. These traits are evidence of the Holy Spirit in someone's life.
The Bible says, "But the fruit of the Spirit is love, joy, peace, longsuffering, gentleness, goodness, faith, Meekness, temperance: against such there is no law. And they that are Christ's have crucified the flesh with the affections and lusts." Galatians 5: 22-24.
Christian women should choose godly character in a man over personal preferences.
Therefore, the man the Christian woman desires should be living an all around holy life. He should have these characteristics:
• Holiness
• Kind.
• A lover, not a fighter or hater.
• Self-controlled.
• Patient.
• Abstaining from sexual immorality.
• Peaceful temperament.
• Humility.
Women should have these same characteristics! This type of man is a far cry from the cocky, obstinate, ladies man commonly sought after by some women. As a result of poor choices and superficial, sometimes dangerous preferences, many women continue to lose in their relationships.
Much of what the world glorifies is evil in the sight of God. What God calls holy is often rejected and ridiculed by the world.
If I desire to glorify and be pleasing to God, I should conduct myself in a manner that is pleasing to Him. I also should hold my man accountable, according to the righteousness of God. God is first; Christ is all.
The Bible says, "Thou shalt love the Lord thy God with all thy heart, and with all thy soul, and with all thy mind. This is the first and great commandment. And the second is like unto it, Thou shalt love thy neighbour as thyself. On these two commandments hang all the law and the prophets." Matthew 22: 37-40.
Contrarily, many relationships are based off of selfishness and people not loving each other.
Specifically, cheating, lying, abuse of any type, hatred, and selfishness, is not love. Pre-married sexual activity is wrong, and even many Christians in relationships are practicing these things. Based on the word of God, we see that this is wrong in His sight. Therefore, godly men and women should not practice or tolerate these things.
This is where some women fall into error: They have too much tolerance for their man's bad behavior. They have few or no requirements, and lack of accountability for themslves or their man. For some women, they just don't seem to know any better. Ignorance and wrong conditioning causes plenty girls and women to put up with too much.
For other women, it is so important for them to be in a relationship, that they compromise their standards. Low standards will bring about low quality, destructive living. Having and sticking with high, godly standards will allow for the blessings of God. Everyone makes mistakes. Our loving and gracious heavenly Father commands us to repent of our sins.
• I am to turn away from doing sinful things.
• When I confess my faults to God, He is faithful to forgive me and He washes me clean (1 John 1: 9) of my sins.
• The blood of Jesus Christ cleanses from all sin.
The foundation for relationships should be selfless love, according to the two great commandments (Matthew 22: 37-40).
Finally, no one is perfect. Well meaning people are also a work in progress. There will be plenty opportunities to extend love, grace, mercy, forgiveness, and patience to our partner, just as God has shown to us. I also keep in mind these three very important, but basic things to put into practice in a healthy relationship:
1) Respect my man.
2) Hold him accountable to righteousness, just as I also hold myself accountable.
3) Have an attitude of gratitude and appreciation; don't behave as an entitled diva.
When I look at the potential for high risk, but also take note of the potential for high reward in a healthy relationship, I don't mind patiently waiting on God. The wait is totally worth it.
"Owe no man any thing, but to love one another: for he that loveth another hath fulfilled the law." Romans 13: 8.
Used with permission from Petrina Ferguson.