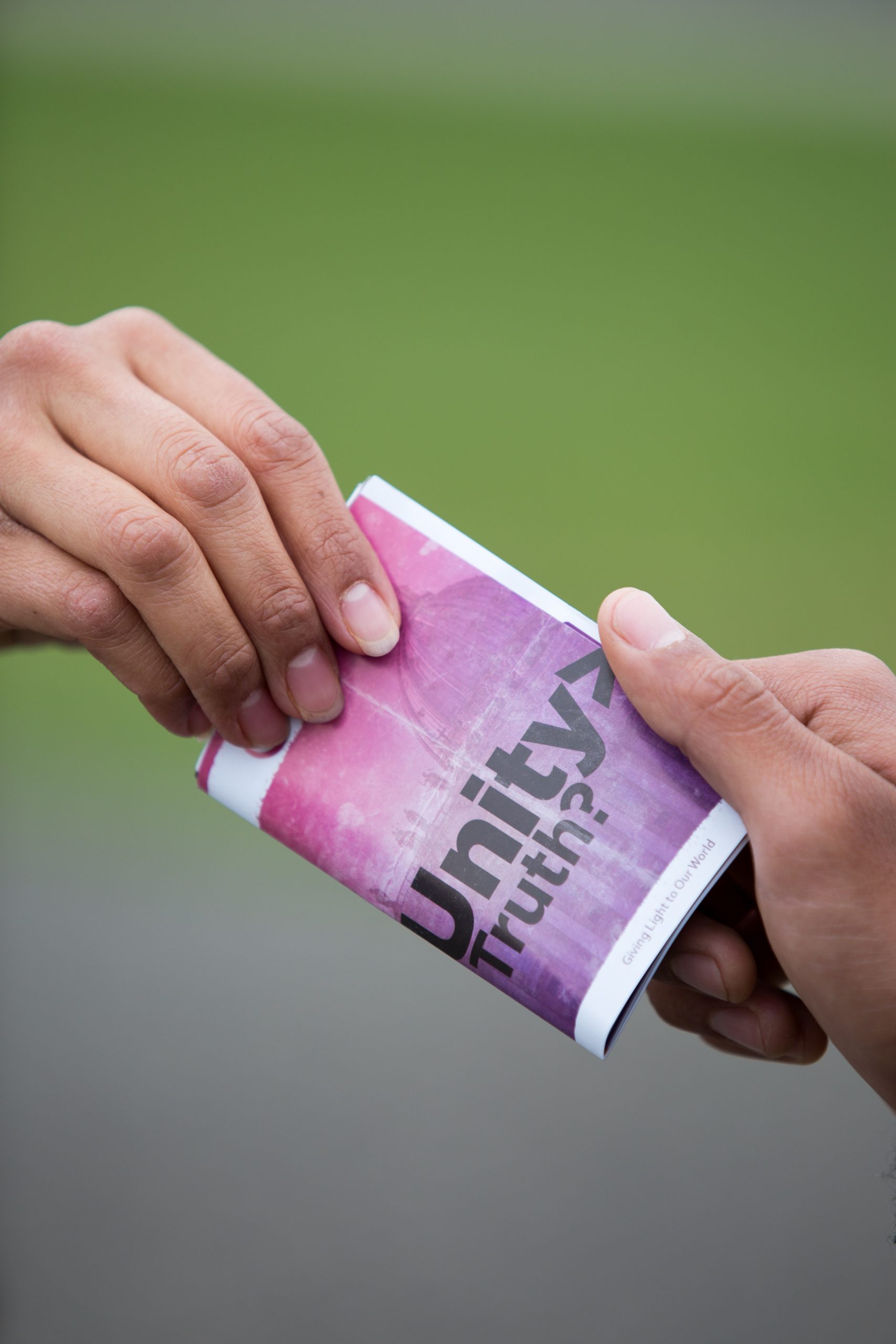 Oh! How I hope that you are living in your sweet spot …
Now, I am fully aware that there will be days that will be mundane and tasks that will be frustrating …
But I do wish for you … that mixed in the muddle of your days … you are finding deep pleasure and true calling in some of your earthly tasks.
I pray that you are digging for joy in the midst of paying the bills … taking care of your parents … pleasing a demanding boss … or wiping little noses.
I pray that you are harvesting inexpressible delight in the rich soil of the garden of life.
My heart's desire for your one, amazing life is that you are planting a glorious crop of faithfulness … of singing in the dark … and of generosity.
Do you know your calling?
Are you acquainted with your "just one thing"?
Do you know what God has engraved on your very soul as your singular assignment?
Perhaps, like me, you hold an umbrella, given to you by the Father, under which lies a veritable buffet of surprising but fulfilling choices.
These are some of the assignments that I have embraced under the brightly painted umbrella that the Father has placed in my hands:
I am a mother.
I have been a mother since I was 26 years old … and although those little people have grown up and left me … (the nerve of those children!) … I am still a mom.
I am a mother to the next generation of mothers.
I am a mother of 5 cherished adults who are out in the world finding their own pathways now.
I am a grandmother of 9 marvelous little people who fill my bucket with unmatched pleasure.
I mentor young women who are thirsty for Jesus and for His plan.
I am a Bible teacher.
I love studying the Word and digging for hidden treasure among its sacred pages.
What joy there is in partnering with the Holy Spirit to communicate the truth of scripture to a world that is desperate for joy … for peace … for hope … for promise!
I don't have a better idea than God … and so every bit of wisdom that has been written in the Bible is everything that I need to live a life of lasting impact.
I am a communicator.
Some people sing … others dance … some gifted people sculpt or draw … while others cook … build … or create.
Me? I talk … I explain … I connect … I write … I teach … I convey … I tell.
Did you know that the very first people who were charged with telling the story of Jesus were women? Did you know that?
The angel said to the women, "Do not be afraid; for I know that you are looking for Jesus who has been crucified.
"He is not here, for He has risen, just as He said. Come, see the place where He was lying.
"Go quickly and tell His disciples that He has risen from the dead; and behold, He is going ahead of you into Galilee, there you will see Him; behold, I have told you."
And they left the tomb quickly with fear and great joy and ran to report it to His disciples." – Matthew 28:5-8
There is nothing I would rather do than explain what abundant life is ~ in its fullness and abundance ~ to a woman who is weary in life.
I'll communicate hope and eternal truth on the pages of a book … on a podcast … on TV … on radio … at conferences … in churches … in small groups … on airplanes … at lunches … in my home … on a walk … in a restaurant … on the phone … through social media.
Under the all-encompassing umbrella that has been handed to me by the Keeper of time, I have been charged with the serious yet joyful task of teaching … of telling … of broadcasting His love to anyone who will listen.
It's my job. It's my sweet spot. It's my calling. It's my purpose.
And finally, among the various other hats that I have been known to wear throughout my lifetime, I am an evangelist.
Do you know what that word means? An evangelist?
An evangelist is someone who leads other people to Jesus.
I am called to make hell smaller and heaven bigger.
This life is not all that there is to life … none of us gets out of here alive.
Someday not very far away … this life as we know it will end. You will stop breathing the air of earthbound living and begin to breathe the atmosphere of eternity.
Where will you spend eternity? With Jesus or not?
If you are not sure about what will happen to you after you die, perhaps you would like to pray this prayer with me today,
"Lord Jesus, I am a sinner and You are a Savior. We are a perfect match! Would you come in and live in my heart forever? I ask You to forgive me of my sins. Thank You, Jesus, for answering this prayer. Thank You for your forgiveness, for living in my heart and for welcoming me into heaven when I die. I love You, Jesus. Amen."
We must tell others about Jesus … about His birth … His purpose … His message … His miracles … His love … His death … His forgiveness … His resurrection … His call … His plan.
We must tell.
The call to be an evangelist lies under the expansive tent of all of our umbrellas.
None of us has been left out … we have all been charged with the task of telling the world about Jesus.
It's our sweet spot … it's our eternal call.
You are part of God's great plan for the world at this time in history!
Do you love to tell the story of Jesus?
It's really all that matters …
Thanks for listening to my heart this week. As you know by now, my heart is truly not a perfect heart but it is a heart that is filled to overflowing with gratitude for the life I have been given and for the people who walk with me. And, it continues to be a heart that is relentlessly chasing after God and all that He is.
Used with permission from carolmcleodministries.com.