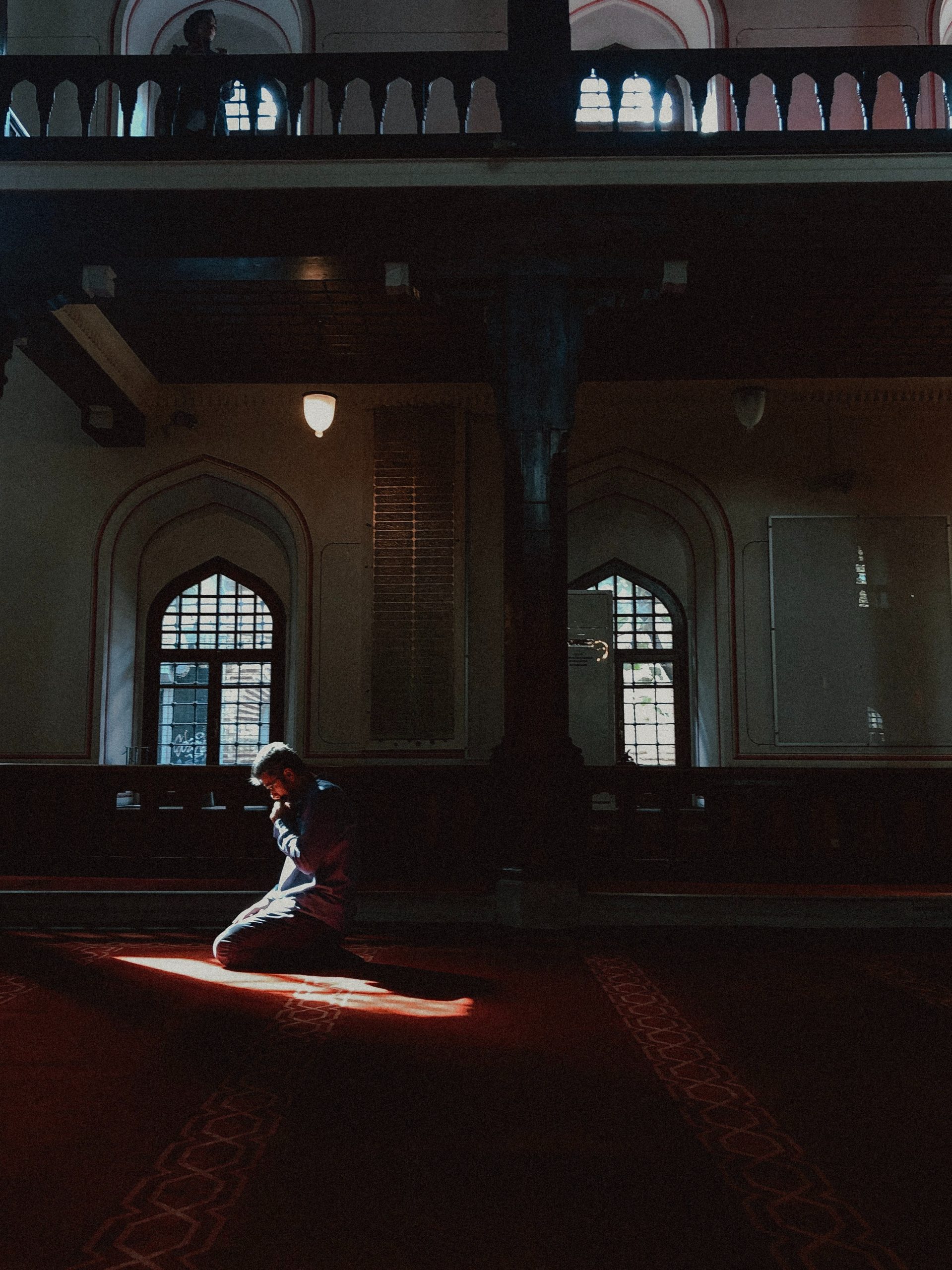 I had some intense, unexplained pain last week. The constant ache made it hard to think, hard to write, and hard to smile, plus it kept me awake. Just to sit—to sit—made me wince.
My margins for movement were razor-thin. I learned that hurt constricts, that pain makes life feel tight.
Then, in the throes, I read about a spacious place.
A Spacious Place
Gathered around the coffee house table we all opened to Psalm 31. That just so happened to be the psalm on Friday.
My friends noticed. I squirmed and leaned and may have grimaced now and again, as we read about a spacious place.
I will be glad and rejoice in your love, for you saw my affliction and knew the anguish of my soul. You have not handed me over to the enemy but have set my feet in a spacious place.

Psalm 31:7-8, NIV
The Hebrew word "merchâb"—translated spacious place—means "to breathe freely, to revive, to have ample room, or to be refreshed." Broad, expansive, wide-open places—places where we get a big view, where we could even bound along, looking up, sure-footed, free. Other Bible translations might call this place of abundance, a "broad," "large" or "wide" place.
It's the opposite of my narrow, constricted space, and it's not the only time the phrase is used.
"He brought me into a spacious place, he rescued me because he delighted in me." Psalm 18:19, NIV
"When hard pressed, I cried to the LORD; he brought me into a spacious place." Psalm 118:5, NIV
You get the picture. It's a big-breath, take-it-all-in vista, a free to roam, wide-open safe place.
It's where I want to be physically, emotionally, spiritually.
He Leads
How do we get there?
God must lead. At least that's what I see in those three verses. I read, he brought, he brought, he set my feet. By his own hand, He leadeth me. I can't lead me.
A few days after the Psalm 31 study, an ultrasound showed a 9 cm and a 5 cm cause of pain. There is cause for concern and for surgery. But there is no room for worry. The doctors say it's not likely to be the dreaded C.
But it could be. God knows, and we shall see.
Meanwhile, the King of Love leads me.
Jesus Christ, Our Spacious Place
J. Todd Billings wrote a book in the wake of his cancer diagnosis. It's his meditation on Psalm 31:7-8. I have not read it, except this soul-strengthening opening:
One thing about the experience of being diagnosed with cancer is that it feels like a narrowing, a tightening, rather than "a spacious place" to dwell. . . . It feels a bit like the lights in distant rooms are turning off or, rather, flickering. They were rooms that you were just assuming would be there for you to pass through in future years. The space starts to feel more constricted, narrowed. . . .

In light of all this, it is important to remember a distinctive entryway that Christians have into this Psalm—that through God's victory, our feet have been placed in "a spacious place." Ultimately, to be and to dwell in Christ is to dwell in the most "spacious place" imaginable. In our culture, to focus one's trust and affection on one hope—Jesus Christ—strikes many as narrow or risky. But because of who Jesus Christ is [the Alpha and Omega, and the One in whom all things hold together], to dwell in him is to occupy a wide, expansive place.

Rejoicing in Lament: Wrestling with Incurable Cancer and Life in Christ
Take that in. To dwell in Christ is to dwell in the most "spacious place" imaginable. Now breathe out.
Already & Not Yet
I just said I'm waiting for God to lead me to a spacious place. There's are constrictions and restriction and, now and then, a moan. I'm not there yet, physically or in my family.
But in a very real way, God has already brought us—even us in pain—there already. Because in Christ, we are free (John 8:36). In Him, we live abundantly (John 10:10).
Meanwhile we groan. Surgery, biopsies and court dates await.
And God is with us. The best is yet to be.
From of old no one has heard or perceived by the ear, no eye has seen a God besides you, who acts for those who wait for him.
Isaiah 64:4
He is wooing you from the jaws of distress to a spacious place free from restriction,
to the comfort of your table laden with choice food.
Job 36:16
This post was originally published at AbigailWallace.com.