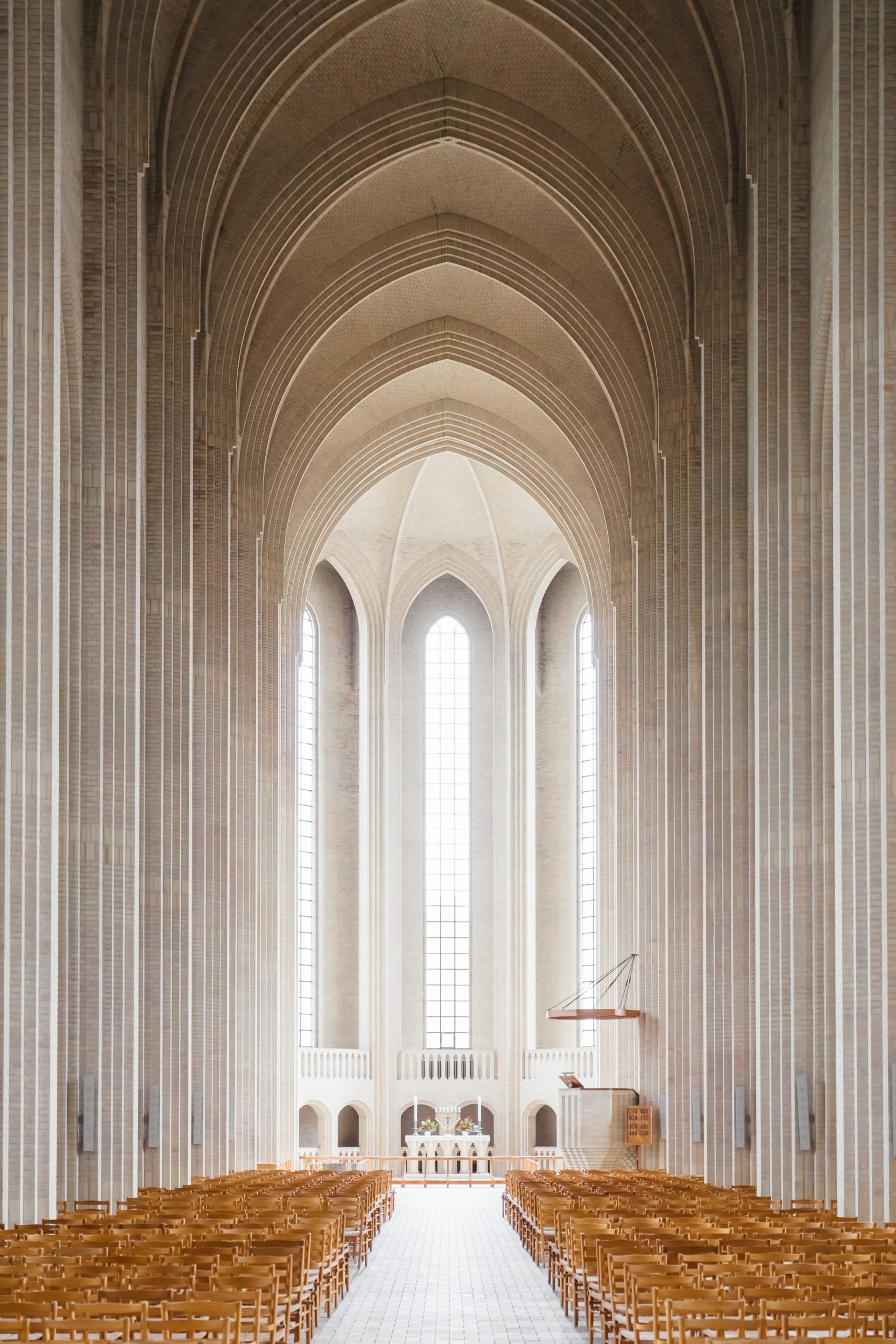 This post was originally published in July 2018. –ed.
In the ancient world, the two most important buildings of any national capital were the palace and the temple. They represented civil and spiritual authority. In heaven the centrality of the throne of God emphasizes both His sovereignty and His worthiness to be worshiped. All heaven is His palace, and all heaven is His temple.
In Revelation 3:12 Christ says, "He who overcomes, I will make him a pillar in the temple of My God, and he will not go out from it anymore; and I will write on him the name of My God, and the name of the city of My God, the new Jerusalem, which comes down out of heaven from My God, and My new name." In Johannine writings "he who overcomes" is every true believer. So every redeemed person is pictured here as a pillar of the temple ceremonially inscribed with three names. In Revelation 7:15 one of the twenty-four elders, speaking of saints who have come out of the great tribulation, tells the apostle, "They are before the throne of God; and they serve Him day and night in His temple; and He who sits on the throne will spread His tabernacle over them."
In other words, those verses teach that Christians will serve God forever in a heavenly temple. Other passages also speak of a temple in heaven. For example, Revelation 11:19 speaks of "the temple of God which is in heaven" and "the ark of His covenant . . . in His temple." Later John describes "the temple of the tabernacle of testimony in heaven" (Revelation 15:5). Those passages make it clear that there is a temple in heaven.
In Revelation 21:22, however, describing New Jerusalem, John writes, "I saw no temple in it." Attempting to reconcile Revelation 21:22 with the rest of Revelation, some interpreters argue that presently there is a temple in heaven, but when God constructs the new heavens and earth, there won't be. That does not seem to capture the most obvious meaning of John's description. The temple in heaven is not a building; it is the Lord God Almighty Himself. Revelation 7:15 implies this when it says "He who sits on the throne will spread His tabernacle over them." And Revelation 21:22-23, continuing the thought of "no temple," adds, "For the Lord God the Almighty and the Lamb are its temple. And the city has no need of the sun or of the moon to shine on it, for the glory of God has illuminated it, and its lamp is the Lamb."
The glory of God both illuminates heaven and defines the boundaries of its temple. One might say all heaven is the temple, and the glory and presence of the Lord permeate it.
A misunderstanding of these verses, unfortunately, has contributed to the notion that heaven is a dull, monotonous place. After all, who wants to be a pillar in a temple we can never leave (cf. Revelation 3:12)? But don't miss the import of what John is saying here. The point is not that we become immovable support posts in a building, but that we enter the very presence of the Lord and never again leave Him. Remember, He is the temple of which we are pillars. The imagery is tremendously rich, echoing Jesus' promise, "I will come again and receive you to Myself, that where I am, there you may be also" (John 14:3)—and the apostle Paul's great hope, "so we shall always be with the Lord" (1 Thessalonians 4:17). Our place will forever be in the very presence of God.
Beyond Words
Bear in mind that the biblical writers are struggling to describe the indescribable—and you and I are not capable of unscrewing the inscrutable. Even if God had revealed all the details about heaven, we wouldn't be able to know or understand them. It is unlike anything we know. But in Ephesians 2, Paul gives some insight into heaven from a slightly different perspective. Here Paul is describing our utter dependence on God for salvation, saying that before we were redeemed we were dead in our trespasses and sins (v. 1), by nature children of wrath (v. 3). Then he describes God's mercy and love toward us in saving us from our sins. The thought of God's grace reaching out to save us when we deserved the opposite ought to overwhelm us with gratitude and humility.
Now notice what Paul says in Ephesians 2:7: God saved us "so that in the ages to come He might show the surpassing riches of His grace in kindness toward us in Christ Jesus." That verse won't satisfy people curious to understand what heaven looks like, but note the vivid description of what heaven will be like: it is a place where the riches of God's grace shine even more brightly than they do here on earth. That is what makes me long for heaven most.
Stop and think of it. Every good thing we know here on earth is a product of God's grace (see James 1:17). And we who know Christ are going to heaven for this express purpose: so that God can showcase the infinite riches of His grace by showering His goodness on us endlessly. Does that not make your heart prefer the glory of heaven to the meager pleasures of earth?

Used with permission from John MacArthur.