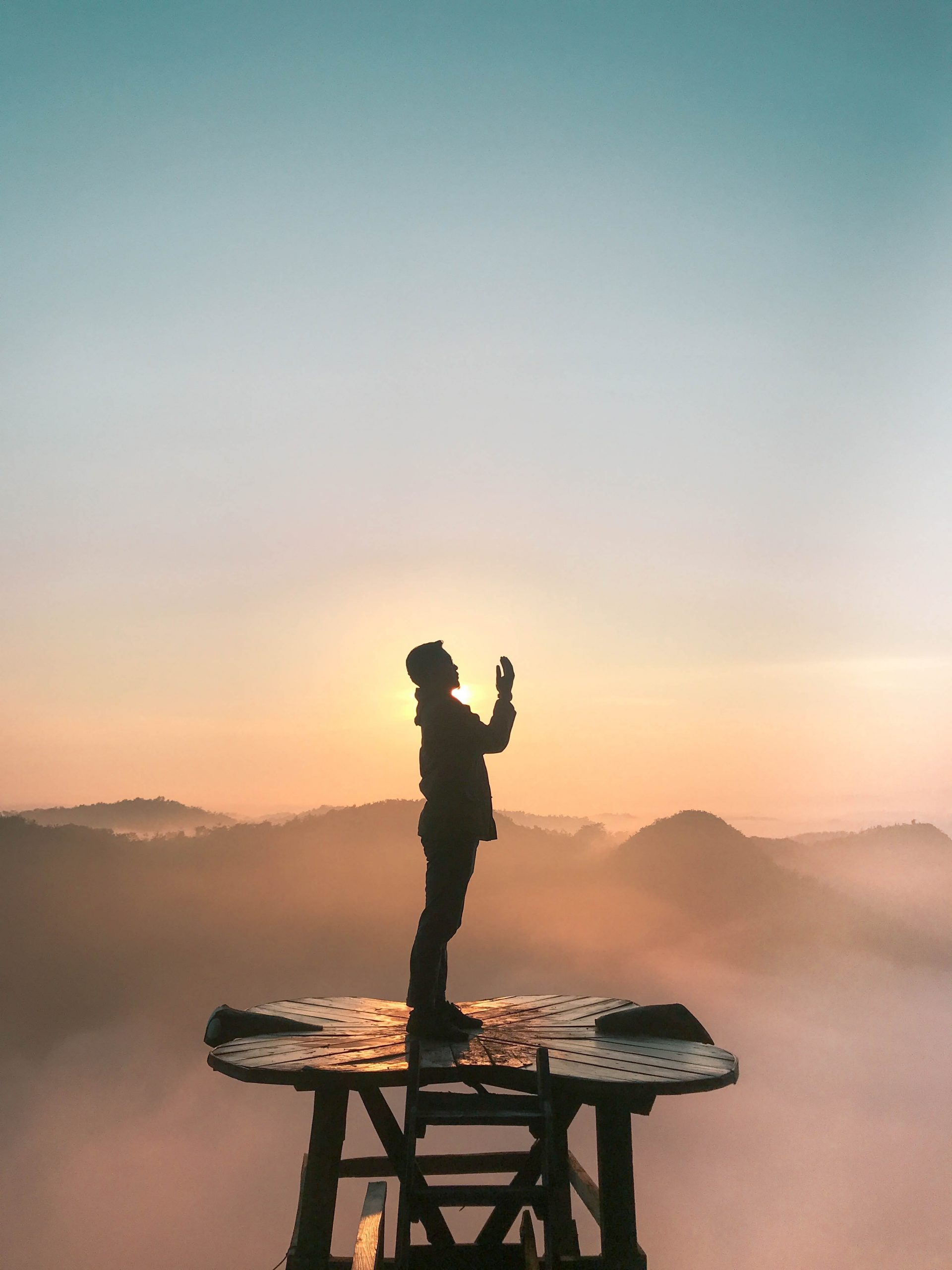 I was a teenager when I first heard the phrase, "pray without ceasing." Curious, I asked my dad about it and he painted the picture of deep communion with God on a daily basis. Not fully understanding what he meant, it would be decades later before I discovered how to exercise this kind of prayer.
To clarify, I'm not saying my prayer life is perfect or without the need of Spiritual growth. On the contrary, I am still a seeker in need of God's grace, daily looking to Him for strength and encouragement. In my search for deeper communion with the Father, I was led to a beautiful passage of Scripture, a to-do list if you will. Thankfully, this to-do list isn't about tasks to cross off, but rather a list of things that strengthens the body of Christ and keeps us within the will of God – including praying without ceasing.
Where is this to-do list?
It's found in 1 Thessalonians chapter 5 verses 14-22. It goes like this:
Warn those who are unruly.
Comfort the fainthearted. 
Uphold the weak. 
Be patient with all.
See that no one renders evil for evil to anyone.
Always pursue what is good both for yourselves and for all.
Rejoice always.
Pray without ceasing.
In everything give thanks; for this is the will of God in Christ Jesus for you.
Do not quench the Spirit.  
Do not despise prophecies. 
Test all things. 
Hold fast to what is good.
Abstain from every form of evil.
I like this list because it cuts to the chase. There's no guesswork involved. It's clear, inarguable, and challenging. Specifically written by Paul, with the support of Silvanus and Timothy, these faithful believers wanted the church in Thessalonica to comfort one another, esteem their leaders, and live in peace, and it included one very important practice – prayer without ceasing.
How does this relate to us?
The wonderful thing about this Scriptural to-do list is the beautiful application for us today. Imagine if everyone in the church lived by this list! What comfort! What peace! And if you noticed – as if it was the simplest thing in the world – Paul tells believers to pray without ceasing. I love that, don't you?
Consequently, if this sounds impossible to you, consider this: Praying without ceasing doesn't mean we hide in our prayer closets all day. It certainly doesn't mean we walk around with a "holier than thou" attitude. And without a doubt, it doesn't mean every word we speak is in the form of prayer! 
So, what does it mean to pray without ceasing?
Praying without ceasing maintains an open line of communication with our Father in heaven. At any time of any day, we have access to God. It reminds me of one of my favorite verses in the Bible – the day Jesus was crucified. It's found in Matthew 27:51, and says, "Then, behold, the veil of the temple was torn in two from top to bottom."
Stop for a moment and picture what it would take to tear a thick curtain from top to bottom. With this in mind, imagine the veil of the temple, more than 30 feet in length and fashioned from blue, purple, and scarlet linen, woven together into a heavy drape. When Jesus took His last breath on the cross, the veil of the temple was torn in half. Without human hands, this magnificent curtain that protected the Holy of Holies was torn down the middle! So, what does this have to do with praying without ceasing?
Everything!
Remember, when Jesus' work on the cross was finished – once and for all – He removed the veil that separated us from freely accessing the Father in heaven. In an instant, the veil was torn and we were free to enter the Holy of Holies and commune with the Lord our God!
To pray without ceasing is to have constant access to the Father 
In Jesus' name, we can talk to the Father, petition Him, thank Him, and include Him in every area of our lives. And you know what? That's what our Lord desires.
God longs for us to include Him in everything single detail.
He wants to hear about our hopes, dreams, goals, worries, and anxieties.
The Lord wants to be the first One we go to whether we're in plenty or in want.
He invites us to pray without ceasing by keeping the lines of communication open. (This means both praying and listening!)
I pray this post encourages you today and motivates you to pray without ceasing. The Father hears you! He invites you to come boldly to the throne of grace and receive help in time of need.
So, how will you reignite your communication with God today? Please email me and let me know!
Jennifer
jennifer@encouragementmama.com
Post navigation
This post, or a variation of this post, was written and published by author Jennifer Waddle from EncouragementMama.com a place where discouragement doesn't win!