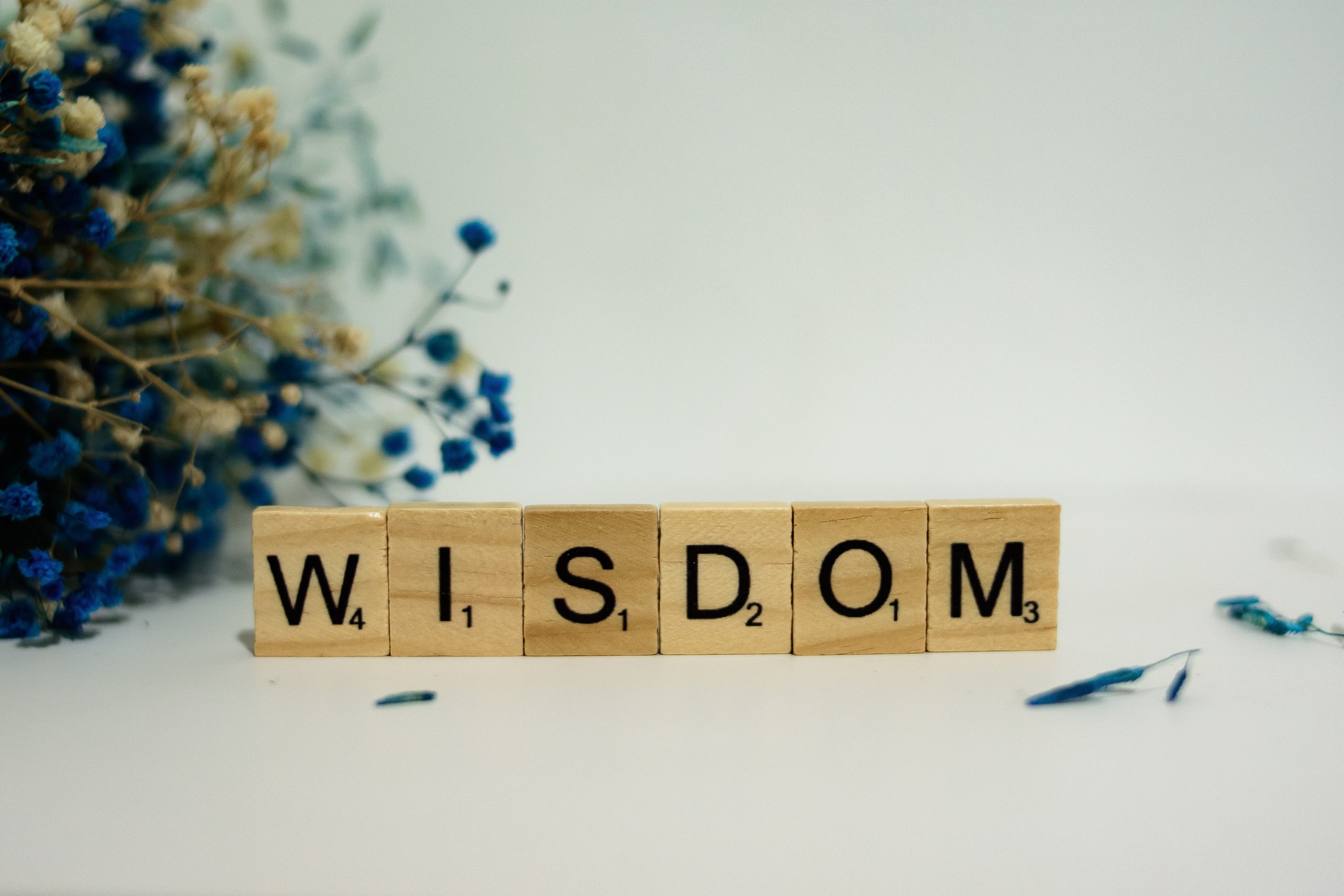 Do you need wisdom? Have you asked God for it?
I'm not asking to show you how prayerful I am but rather to remind myself. I keep forgetting.
Several weeks ago, I was chasing two deadlines that fell on the same day. I told myself that I should have gotten an extension for one, been more prepared, or perhaps should have never agreed to that date at all. I tend to overcommit, idealistically thinking I can accomplish more than I'm capable of. In my dream world, nothing interrupts me, ideas abound, and words flow effortlessly. But sitting at my desk, I felt overwhelmed and inadequate.
One assignment was on wisdom, so I looked up James 1:5. "If any of you lacks wisdom, let him ask God, who gives generously to all without reproach, and it will be given to him."
Startled, I reread the passage. "Without reproach?" How had I not noticed that before? Was "without reproach" always there? Of course it was, and I had even written a post about that verse last year! But in that moment, our wise God wanted me to see that he gives us wisdom without finding fault or blaming.
God doesn't question our preparedness, withhold his gifts till we're worthy, or evaluate whether we've done enough.
As I looked at my own life. I realized how often I don't ask for wisdom. I just forge ahead. And when I do consider asking, I feel guilty and wonder if I deserve it. I subconsciously assume that God pours wisdom into the prepared, the planners and the prudent and I dare not ask if I don't fall into those categories.
I forget that God, our Father, loves to give us good gifts, especially wisdom and understanding. God commended Solomon's request for wisdom saying, "because you have asked for … understanding to discern what is right, behold I will now do according to your word. Behold I will give you a wise and discerning mind, so that none like you has been before you and none like you shall arise after you" (1 Kings 3:11-12). Solomon's desire for wisdom delighted God — and our desire for wisdom delights him as well.
Emboldened by the freedom to ask freely without reproach, I read the next verse, James 1:6 which tells us to ask in faith without doubting. I hesitated. It's hard to not doubt. So I immediately wondered: "What if I'm doubting and don't have enough faith? Should I not even bother to ask?"
God gently reminded me I could confess my lack of faith and ask God for more faith. I didn't need to go off on my own and muster up anything but could lean into God and ask him for whatever I needed. Even faith. I bring nothing but my neediness and God does the rest, which is one of the most spectacular parts of the gospel. Just as the disciples asked Jesus, "Increase our faith" (Luke 17:5), we can ask God to increase our faith. We can pray like the man who begged Jesus to heal his son and confessed, "I believe, help my unbelief" (Mark 9:24).
I prayed and finished my article, thankful for my new perspective and then considered my next task. The other deadline felt more daunting since it was a longer-term project that I was wrapping up – a Bible study on suffering and loss that's coming out next year. I am beyond excited about writing it, but I felt inadequate compared to other authors who'd written similar studies. I remember reading about one author who prayed and fasted for 40 days as she was compiling her study. Of course she got wisdom, I told myself. If I had prayed and fasted for 40 days, who knows what treasures God would have revealed? But when I was writing, I didn't even deny myself that bag of salt and vinegar potato chips calling my name from the pantry! How could I expect God to help me with this?
Then I realized the foolishness of my thinking. God wants to give me wisdom and gives it without reproach. He isn't expecting me to live up to anything. He just wants me to ask.
So often I think that what happens to me and for me is based on my effort. So if I pray and fast and have a long quiet time and love my neighbor and work diligently, then maybe I can ask God and expect him to answer. Functionally I try to earn God's favor by what I do or don't do and struggle to accept his undeserved grace.
Paul's words in Galatians 3:2-3 came back to me. "Let me ask you this: Did you receive the Spirit by works of the law or by hearing with faith? Are you so foolish? Having begun by the Spirit, are you now being perfected by the flesh?"
Why did I think receiving Spirit-filled wisdom was dependent on what I did for God? Why did I assume that my meager works were what motivated God to answer? Because of the cross, God wants to give us good gifts and is waiting to answer us. I need to preach this verse to myself daily: "He who did not spare his own son but gave him up for us all, how will he not also, along with him, graciously give us all things?" (Romans 8:32)
Where do you need wisdom? Do you need God to show you what to do next? Are you worried about handling a complicated situation? Are you writing or speaking or working or raising children, wondering if you're doing the right thing? Do you need the Holy Spirit to guide you? If you say yes to any of these things, remember that God is waiting to answer you. You just need to ask him for wisdom.
It's not complicated. Don't second-guess yourself or feel that you'll be judged by God – he promises that you won't be. All you need to do is trust without doubting that he will answer you. And if you feel that pull to doubt, confess it to God and ask him for faith to believe. It all rests on God.
So whatever is facing you today, pray boldly for wisdom. Trust that God who gives generously to all without reproach will flood you with wisdom and understanding beyond anything the world can offer.
Used with permission of the author, Vaneetha Risner.