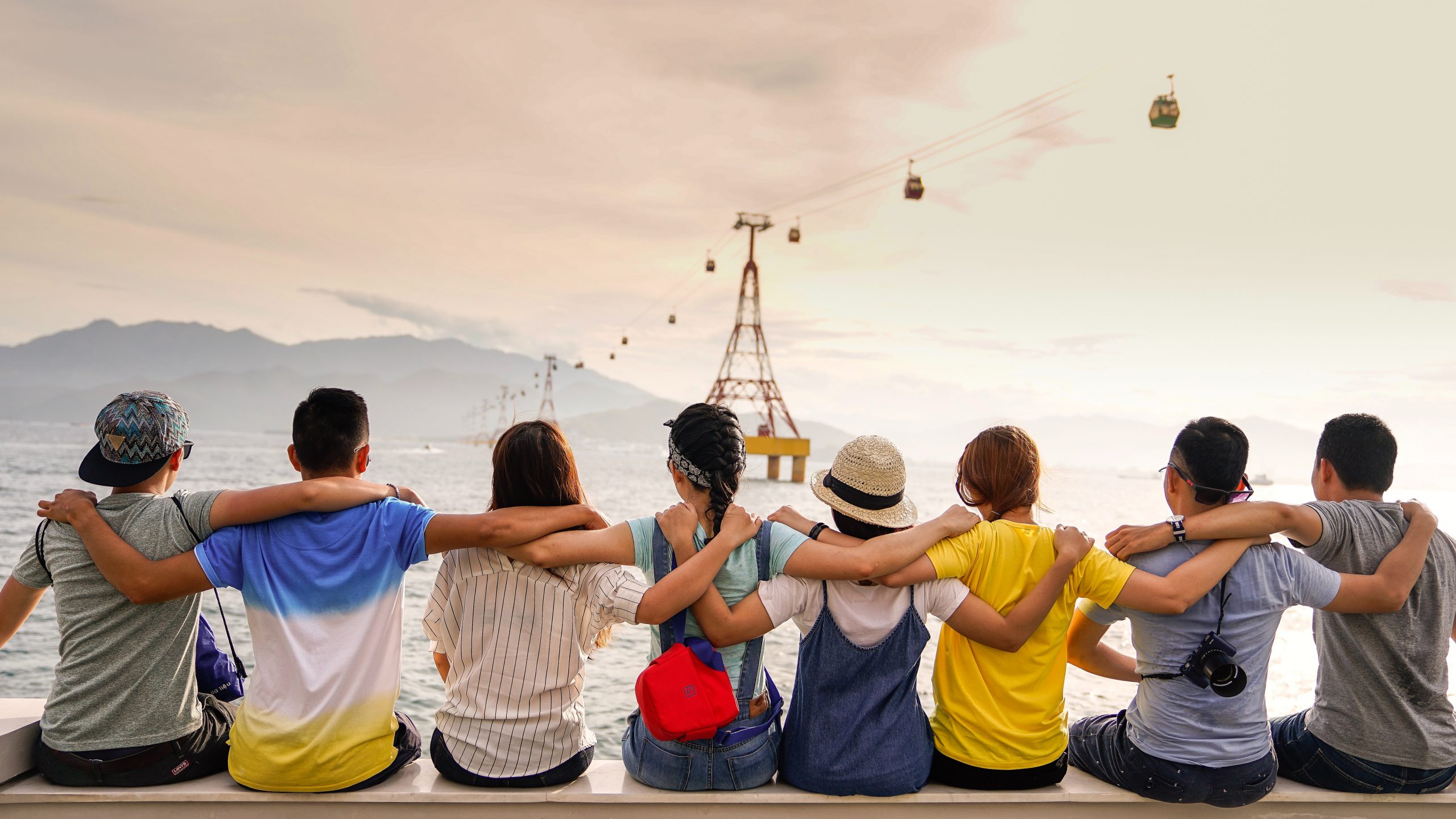 Friends … sisters … kindred spirits …companions.
Don't we need them all?
Isn't it vital to have a girlfriend or two to lighten your load … to laugh with …to pray with … to talk to … to listen to?
Friends … recently I have been thinking about them …and the friends that I have had along my life's journey.
From childhood giggles and playing with dolls … to teenage companions and the telling of secrets.
College friends with whom I dreamed and then prayed long into the night … my young mom friends with whom I exchanged recipes, babysitting, and tears.
Oil and perfume make the heart glad, So a man's counsel is sweet to his friend. – Proverbs 27:9
Human nature is wired and completed when relationships are meaningful and genuine.
Even science indicates that relationships are a healthy part of our life's journey.
But friendship has always been God's idea … the power of two or three is life-changing and destiny-creating.
"For where two or three have gathered together in My name, I am there in their midst." – Matthew 18:20
A true friend … a kindred spirit … is one with whom you can be yourself without an ounce of guile or an iota of pretense.
When you can be you … imperfections and all … and still find love and camaraderie … you can be assured that this friendship will go the distance.
"Friendship is born at that moment when one person says to another, 'You too? I thought I was the only one.'" – C. S. Lewis
In a healthy and vibrant friendship … one friend must not do all the talking. Even introverts need someone to listen to their thoughts … believe me … I know!
When you discover a person who will listen while you talk … but then talk while you listen … you have found a gift!
"Friends are those rare people who ask how we are and then wait to hear the answer." – Ed Cunningham
Not only does a good friend know the value of both listening and talking … but this kind of friend does more than just merely hear … they listen attentively and with focus.
A caring friend will always listen with her heart. What a rare and amazing gift!
These unique buddies are interested in the concerns of your heart … the order of your day … the state of your family … and the thoughts in your mind.
"A sweet friendship refreshes the soul." Proverbs 27:9
A sincere companion is generous with her time … her home … her family … and her resources.
Did you ever have a gal pal who gave you the shirt off her back?
The shoes in her closet?
A cup of sugar?
An invitation to a family holiday gathering?
Tickets to a great concert?
It seems to me that "generosity" is synonymous with "friendship".
A sister of the heart is willing to give … and to give … and to give again.
Some confidants give their time … others give tangible gifts … but they always give of their hearts.
I had a dear friend in high school – Mary Ann – whom I knew I could trust implicitly.
I knew that my secrets were safe with Mary Ann, as hers were with me.
I knew that Mary Ann would never talk about me behind my back … and so this rare gift of a girlfriend had my undivided loyalty as well.
Loyalty … what a lovely word. It's a word that is reserved for the deepest and dearest of relationships.
"A true friend loves at all times." – Proverbs 17:17
Mary Ann and I don't see each other often in these years … she lives in Florida … and I live in Oklahoma.
"Many people will walk in and out of your life, but only true friends leave footprints in your heart." – Eleanor Roosevelt
However …when Mary Ann and I are together …it's as if we are 17 years old once again! We pick up right where we left off … we talk for hours with no rancor … with compassionate understanding … and with complete honesty.
Loyalty laid the foundation for a lasting friendship that even time is unable to mar or erase.
"The most beautiful discovery true friends make is that they can grow separately without growing apart." – Elisabeth Foley
My grandmother used to tell me… "Carol … in order to have a friend, you must be a friend."
I have thought of her wise words often over the years … and even though I am decades removed from the drama of high school … and the insecurity of puberty … I can assure you that my grandmother's words held timeless truth.
If I want to cultivate the relationships that my heart yearns for … I must be a friend.
I must listen with my heart … and I must be generous.
I must be courageous enough to be myself …and I must always be loyal.
"Above all, keep loving one another earnestly, since love covers a multitude of sins. Show hospitality to one another without grumbling. As each has received a gift, use it to serve one another, as good stewards of God's varied grace." – 1 Peter 4:8-10
Thanks for listening to my heart this week. As you know by now, my heart is truly not a perfect heart, but it is a heart that is filled to overflowing with gratitude for the life I have been given and for the people who walk with me. And, it continues to be a heart that is relentlessly chasing after God and all that He is.
Used with permission from carolmcleodministries.com.