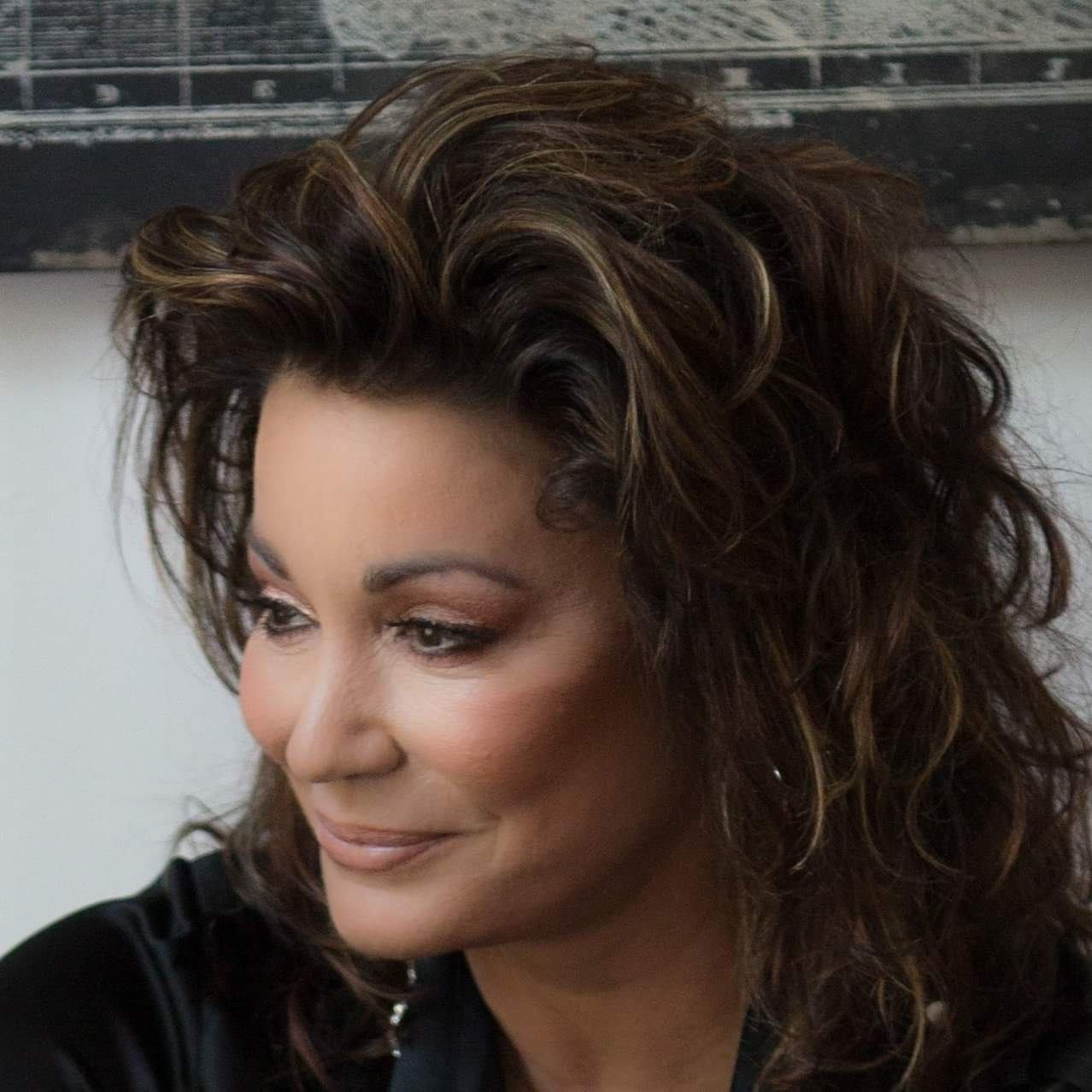 Kathy Troccoli
Contemporary Christian recording artist Kathy Troccoli has had a long and fruitful music career sharing her special message of hope to audiences for more than 40 years.
Beginning with her debut single, "Stubborn Love" in 1983, the Brooklyn, New York native has recorded 18 number one hits, received two Grammy nominations, 19 Dove Award nominations, and won two Doves.
Despite all of her success, Troccoli may have just released the most important and impacting single of her career. "Finally Free" is her response to her cousin's tragic suicide at the height of the coronavirus quarantine in 2020. She hopes to offer Biblical encouragement and create awareness, empathy, and provide opportunities for open and honest conversation about such a sensitive topic.
I recently sat down with Troccoli to discuss her cousin's memory, the painstaking process she went through crafting the lyrics to "Finally Freely", and offers comfort to those feeling despair and no hope for the future.
You have certainly had a noteworthy career, two dozen albums, Grammy nominations, and multiple Dove Awards. And you are celebrating the 40 year anniversary of your first album release, "Stubborn Love" this year. To what do you attribute your success and longevity?
Well, let me just say Chris, it's been a blessing from God. Nothing happens apart from His hand. I'm so thankful that I get to celebrate 40 years and continue to do what I'm doing. I think my thing has always been, especially when I became a Christian at 20 years old, to use my music as encouragement for the broken-hearted. I've gone through my own story. We could all share stories about the struggles of life. What I've tried to do is just keep it authentic. Just be myself in front of the crowd. I love the people. I stay and talk after shows. It matters to me. Even on social media, I engage, and I think it's really helped being in the real place of people going, 'You know, I believe her.' That has blessed me so much. Plus I've been entrepreneurial. I'm always looking for the next thing, and praying about the next thing. And I feel like I've gone through different booster rockets in my career.
How has the Contemporary Christian Music industry changed since you broke on the scene in the early 1980s?
Since my first album, "Stubborn Love" came out in 1982, the music industry has expanded greatly. We were just kind of a small family back then. Amy Grant and Michael W. Smith's managers found me on Long Island and moved me to Nashville. But there was only a small group of us. I think it's expanded so much. I think there's been artists that crossed over to mainstream music. Today, a lot of Christian music has crossed over. The whole art form has expanded. There's just tons more people. David Wilkerson said this in a book years ago. He said, "We must remember that we could get into the commercial side of writing about God, but we must be aware of allowing songs to come from the world of holiness.' And I'll never forget that. I think it's really important. And those are the songs you really could kind of feel the life of God in them. So, I still look for that, whether it was in the 1980s or the 1990s. Now I look for that in modern Christian music.
Changing gears, your latest recording is called "Finally Free" which you wrote in memory of your cousin who passed away from suicide. Before we get into the song and its powerful lyrics, what can you share about Ricky and his family?
Before this happened, I had been hearing about the suicide rate, especially among youth going up. Max Lucado was on a show the other day and he quoted the suicide rate is 33% higher since COVID started up. COVID brought on this new wave of darkness and despair, especially for our youth. And so, a cousin of mine who lived on Long Island with my Italian extended family (lost his son). Ricky was one of my playmates growing up. He's close to my age and his 21 year old son shot himself.
They found him in the basement. I couldn't fly up for the funeral because of COVID. But I remember calling him and he just started sobbing. And of course you don't want to give a cliche answer. But for the grace of God, you listen and you weep with those who are so grief stricken. But there was an element of me saying, "Ricky, he's finally free in some ways." This is because he was a kid that struggled with life since he was a little boy with anxiety, depression, and rebellion. So, I started writing. I had just a lyric about it. And Ricky called me up about six months later. He goes, "Did you finish the song?" Honestly, I had been writing other stuff but I knew he wanted me to finish it.
So, when I write, I love to be honest about some issues in life. And I was honest about the pain his parents felt. What did you hear? What did you see in the shadows? What did you need? We missed it, but yet it turns into we're all at the mercy and the glory of the hand of God, as far as our afterlife is concerned. I personally get frustrated when people go, "Well, you know, he's still here." It's all up to God. We are not the judge. So, I'm not talking about this for your readers. I'm not talking about the maniac deranged guy that kills his family and then takes his own life. I wrote this song to really comfort mostly the parents that have lost children this way, in this devastating manner.
To Purchase Kathy Troccoli's Latest Single, "Finally Free":
I can't imagine that it was an easy song to write. You must have labored over each and every word to make sure your message was exactly what you were trying to express. Your thoughts on that?
It was difficult, but you know, and I'm sure many of your readers' lives are hard due to experiencing something similar. There's a lot of darkness. I've gone through my own times of going, where are you, Lord? I don't see a way out. And I've tried to capture those words from those thoughts in my own life. You can look in Scripture. Major people of God had times they wanted to take their own life. And it's not God's heart. It's absolutely not. But there has to be. I remember during a Women of Faith conference I performed at several years ago. I was hugging women that were sobbing about their children who had commited suicide. And I don't know where they are. People are telling me this. People are telling me that and I whisper in their ear, 'Mercy triumphs over judgment.' God's mercy is there for you and your child. You leave it in His hands. It's the best place to be. So, I try to accomplish that in the song where the pain is in there, but there is the hope in there too. God's love covers it all.
Since your cousin's passing, I'm sure you and your family have asked yourself 'why' many times and that you have likely become much more familiar with why it happens. Do you have any advice for families who are experiencing what your family has experienced over the last couple of years?
Well, I know that the only life, the only hope we have is in Jesus Christ. And even with my cousin, I've really poured Scripture into him. The Word of God is like nothing else. Prayer is like nothing else. God tells us that is where our hope lies. When we try to find it anywhere else it's empty. That's why people even commit suicide. There's no bottom to their abyss of darkness. And we have an enemy that hates us as much as God loves us. And so, I want to say to those families that the enemy would want you to turn to that place. I failed. What could I have done? Where did I miss? It? Was I part of this? None of that is God's heart. He's not a condescending, condemning God. He just wants you to look up towards where your help comes from and that's Him right now. Move on. Let me say to people that are dealing with depression, one of the things that will bring light is the reality that Jesus died on a Cross on a Friday. And it was so dark. It was so devastating. And then Saturday passed. I call it 'silence' Saturday. I have that example of where you ask yourself what is going on? And the reality is He is always working behind the scenes on your behalf. This is because the next day was the Resurrection. It changed everything. And so, I think the enemy of our souls, which we can see, even in our culture and our world today, he's still knocking at all of our doors, trying to kill, steal, and destroy. But God's heart and His love has never changed. This isn't a war that we won't know who wins. It isn't Russia, Ukraine, or Israel. We know who won the war already. He's a victor and we need to hang on.
Speaking of God's word, when something so tragic like this happens, many people turn to the Bible for answers. I'm sure you and your family are no different. Are there any specific Scriptures that you found solace and healing through?
'He is close to the broken hearted and saves those who are crushed deep in their spirit' (Psalm 34:18) 'He saves us, He's close to us. His love never changes (2 Timothy 1:9).' 'I can do all things through Christ who strengthens me. (Philippians 4:13)' I recently learned that 'things' in the Greek means seasons. I can do all seasons, meaning the torture, the highs, the lows with the strength of God. There's so many (verses), but those are a couple that will definitely help. And I wanted to say to your readers too, that isolation is something that gets people. That's where the dark really gets darker. Do not isolate yourself. Watch what you put in your soul, even if there's one or two people that you can talk to. There's a special phone number (988) you can call right now, just three digits on your phone. There's help out there.
Help is Available Right Now! National Suicide Prevention Hotline
After people have heard the song, "Finally Free", what would you like your listeners to get out of the experience? What is your greatest hope for the song?
I think it's to comfort (others). I wrote it too because of what I experienced years ago. So many women drenching my right shoulder, feeling like their children were burning in hell. And I would just be like, you can't put that stamp on yourself. You are not the judge of eternity. God is the judge of eternity. Now, we understand some things in the Word about what He says about the afterlife. I understand that. But I think sometimes we're quick to just tell people where we think someone lies, whoever it is. I never go near that subject. There's so many more heart subjects and things that we need to help people with than judging where someone's eternity is.
Watch a Music Video for Kathy Troccoli's Latest Single, "Finally Free":