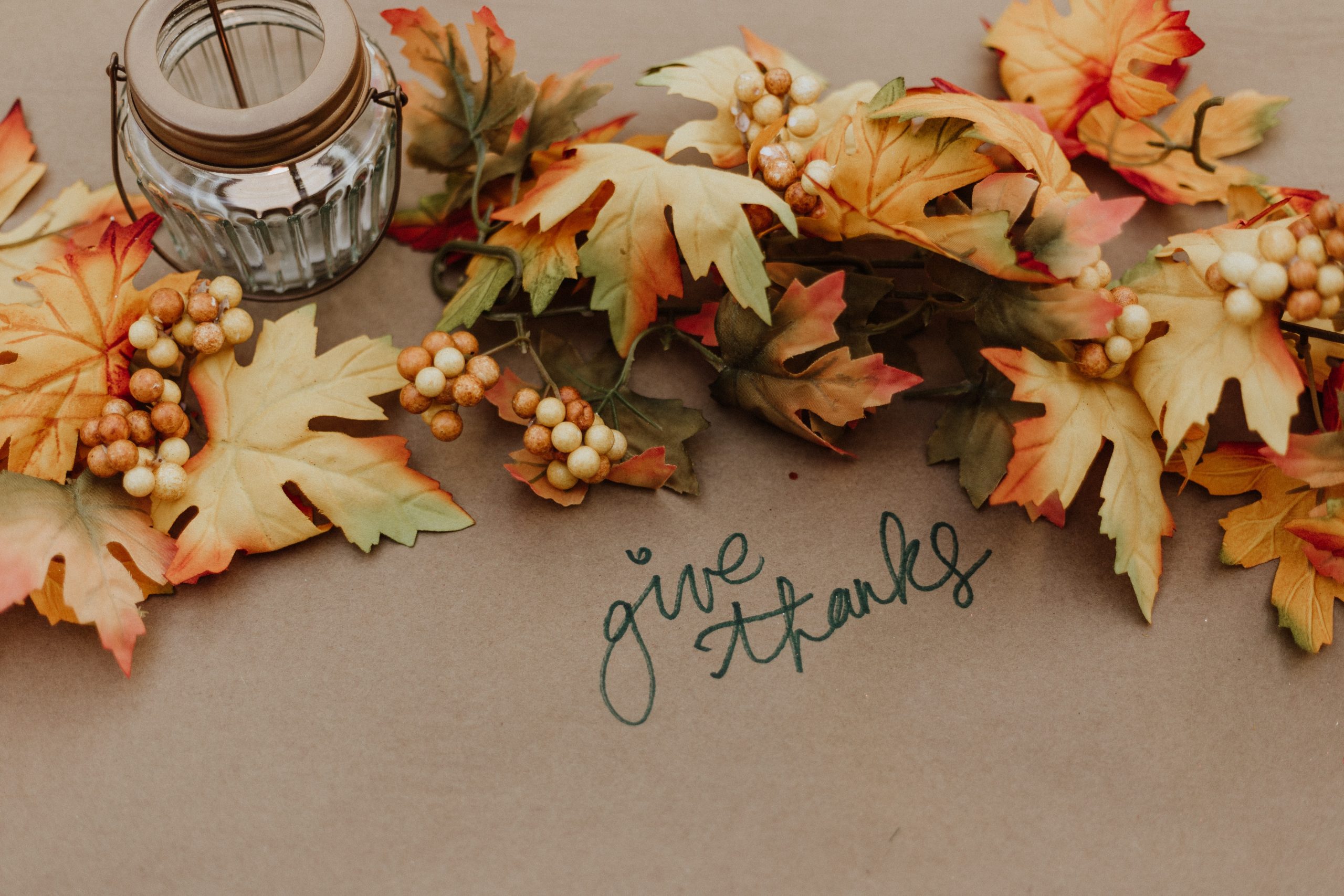 I want to be grateful, but when people tell me to count my blessings when I'm struggling, I bristle. I want understanding and sympathy, not a lecture. Yet at the same time, I've learned that when I look at my life through a lens of faith, I see things differently. I can see God's faithfulness and provision even in the barren wilderness.
The Pilgrims did just that.
When the settlers celebrated the first Thanksgiving, all but three families had dug graves in the hard New England soil to bury a husband, wife, or child. Half the Pilgrims died from disease and starvation — no one was untouched by tragedy. And yet despite these hardships, Governor Bradford declared a day of thanksgiving towards God to acknowledge and be grateful for what they had. They chose to be grateful for what they had rather than focus on all they had lost.
The Pilgrims had to look for blessings. Actively and deliberately. Their thanks was not based on pleasant circumstances but rather on the understanding that God was to be thanked in adversity as well as in prosperity. Their gratitude was not a positive thinking façade, but rather a deep and steadfast trust that God was guiding all their circumstances, even when life was difficult.
They saw in Scripture that the Israelites gave thanks for all of God's provision, for His deliverance and for His grace. And so they did the same.
As Christians, gratitude is a spiritual practice, but it's not just a Christian idea. Even the secular world sees the benefits of being grateful. In his book Thanks! How Practicing Gratitude Can Make You Happier, Dr. Robert Emmons recounts his research to see the effect of thankfulness on everyday life. In one study, he divided participants into three groups, and asked each to make weekly entries in a journal over 10 weeks. Individuals in the first group was asked to write down five things that happened that they were grateful for from the week before; the second group was asked to write down five hassles from the previous week; and the third group was asked to simply list five events from the prior week.
The gratitude group didn't necessarily list major events or material blessings but mentioned things like seeing the sunset through the clouds or experiencing the generosity of friends. The hassles group mentioned things like paying taxes or coming home to a messy kitchen. The third group just listed things they had done.
The results of the study were startling. Those in the gratitude group felt 25% happier than the other two, were more optimistic about the future, felt healthier and less stressed, and even slept better. Nothing in their lives had changed – not counseling, not medicine, not exercise, not circumstances. They had simply found things to be grateful for. These results were sustained weeks and even months later.
Emmons discovered that gratitude, which he says is "wanting what we have," can measurably change our lives.
How do we cultivate gratitude in our lives? We can ask the Lord to give us grateful hearts. We can journal what we are thankful for each day. We can choose to focus on common blessings like a brisk fall day, or a hot cup of coffee, or a life-giving conversation. All those things can reframe our perspective.
Being thankful for what we have and looking for everyday blessings is one level of gratitude but being thankful for hard things is quite another. Yet we see God does amazing things in us and through us through trials.
Peter says that trials test our faith and will result in praise, glory and honor at the revelation of Christ (1 Peter 1:6-8). David declared, "It is good for me that I was afflicted, that I might learn your statutes" (Psalm 119:71). Paul states that affliction is preparing us for an eternal weight of glory (2 Corinthians 4:17). James says that trials produce steadfastness, which make us perfect and complete (James 1:2-4).
Suffering has done deep work in me. The struggles I complained about and begged God to remove have changed me. They have kept me praying. Kept me in the Word. Taught me obedience. Made me dependent on Jesus.
My thorns, the struggles in my life, have brought me closer to God. In 2015, I wrote about a story that a friend sent me years ago about celebrating a bouquet of thorns at Thanksgiving rather than a bouquet of roses. It was based on this quote from George Matheson, who lost his sight as a young man:
"My God, I have never thanked Thee for my thorn! I have thanked Thee a thousand times for my roses, but never once for my thorn. Teach me the glory of the cross I bear, teach me the value of my thorns. Show me that I have climbed to Thee by the path of pain. Show me that my tears have made my rainbow."
While I know my tears have made my rainbow, it's challenging to give thanks in the midst of the hard. I love these words from my friend Ann Voskamp who reminds us that because Jesus gave thanks on the darkest night, so can we. She says:
"On the night when the prodigal sliced open your heart, on the night when your boss betrayed your trust and you lost your job, on the night when your person said words and slammed out the front door, when the toilet stopped flushing, and the dog gagged and puked all over the back mat, when even all your hopes and everyday life seem to betray you, on the night when it looks like the dawn would never come again — the people of Jesus can still give thanks.
Because when Jesus had to fight through the dark, staring right into the most impossible situation of the Cross, abandoned by His circle of friends who betrayed Him — what does Jesus do? Out of a universe of supernatural options at the tip of His fingers — what does Jesus determine is the most revolutionary way?
On the night when Jesus was betrayed — He gave thanks. (1 Cor. 11:23)
If Jesus can give thanks in that — it's possible to give brave thanks in anything.
If Jesus can give thanks in that kind of heartbreak — how can we not give thanks in ours?"
On the night before Jesus knew he'd be abandoned, mocked, and crucified, Jesus gave thanks. If Jesus can give thanks in that kind of heartbreak — how can we not give thanks in ours?
If you are in a hard season right now, I'm so sorry. I've had my share of difficult Thanksgivings and I remember how painful they were. I'm praying right now for everyone reading this, that even as the thorns threaten to choke out your joy, that you would feel the Lord's life-giving presence and peace as you pour out your heart to him and give thanks.
Used with permission of the author, Vaneetha Risner.