What do you do when someone in your life is grieving a recent loss? What do you say to them? How do you act? You want to help, but you're not sure how…
And when it's the holiday season, it can get even trickier to know what to do. That's why I thought this was the perfect time to introduce the topic and invite someone who can guide us.
This guest post from Angie Clayton will help you know how to help grieving loved ones, this holiday season, or any time.
Angie says…
Many people have said that they don't know what to do or say around people who are grieving deeply.
I've learned some things over the past few years, taught to me by people I love who have been driven deeply into the chaos of immense grief. I've learned what's helpful to them, and what's not. Maybe it will help you too.
For example, making the sincere statement, "Call me if you need ANYTHING!" is not really helpful because they don't even know what they need. They are paralyzed. "Normal" daily life is incomprehensible.
But since daily life does go on, here are some possible substitutes: "I'm [bringing you dinner, taking your kids to practice, coming to clean your bathroom] on Tuesday. What time is best?" These kinds of practical helps are vital to keep their household running, but your loved one just can't do it.
Also, remember that after the funeral is when the real grieving begins – shock has worn off, hurried planning is over, reality is sinking in and … everyone just goes back to their normal life. THIS is when they need you most. Be wise though – when you visit, don't stay long unless they ask you to. They are exhausted, and will feel like they need to be a good hostess.
Everyone grieves differently
It's important to acknowledge that the way they are grieving is ok, no matter what it looks like, or what you may think it should look like. Accept them right where they are. Avoid saying things like, "You really need to get out of the house more, you're isolating." Nothing helpful comes from telling them how WE think they should be grieving. All it accomplishes is to make them feel guilty or that they are doing this wrongly, and your words push them away.
Quoting scripture such as, "God works all things together for good," while 100% true, actually inflicts pain on them. Someday they will again believe this truth, but there is nothing good right now. And again, while well-intentioned, your words push them away.
THERE IS NO RIGHT OR WRONG WAY TO GRIEVE. If we are to truly choose to come alongside someone who has suffered a catastrophic loss, we must accept their process. And sometimes that looks like isolating for a while. Or eating an entire box of donuts (so what?).
Just love them
Once I understood this, and realized that I have absolutely no standing to judge how they are grieving, the rest came easily. What's the rest? Just love them, right where they are.
Here are some ways.
Talk about their loved one. Say their name. Recount a memory you have or remind them of a story they told you once. Funny stories are good. There will be no new memories, so they need yours. Tears will turn to laughter and back to tears, and there is a measure of healing that happens. Your tears matter to them, by the way, even if you are simply sitting in awkward silence with them.
Remember important days: birthdays and death dates. So many have told me that they appreciate it immensely when people reach out to them on those days in remembrance of their loved one.
Be prepared to forgive them for the crazy things they do or say when they are in the depths of grief. They don't mean to hurt you – let it go.
Make no mistake, loving those who are grieving can be expensive to you emotionally, and boundaries are important. But they need you. Be yourself with them – it's tempting to put on a mask to keep distance between yourself and their pain, but don't do it. They love you, the normal you, and to act any other way will just feel weird for both of you. Be brave, and be yourself.
Finally, know that I am not judging you. I am not telling you you're doing it wrong. You may know exactly what your friend needs. If you do, DO THAT. 
Love them. They need you.
Angie
Bio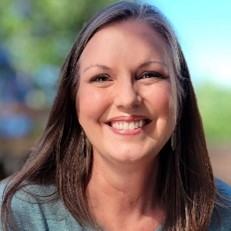 Angie is an author, speaker and blogger, wife, mom to two kids and Nini to four grandkids. She has a "Ministry of Presence," and spends much time with grieving women. Her blog, Framing the Days, (angieclayton.net/blog) shares with you the joys and beauty of both the mountain tops and the valleys of her life. Her book, "Peering into the Tunnel: An Outsider's Look into Grief," is a collection of real stories, as well as helpful suggestions for how to come alongside someone who is grieving.
Lisa E. Betz is an award-winning author, motivational speaker, and unconventional soul. She shares her quirky mysteries and thoughts on the joys and challenges of living authentically at lisaebetz.com.