Dearly Beloved: A State of Being, Not a Destination - Grit & Grace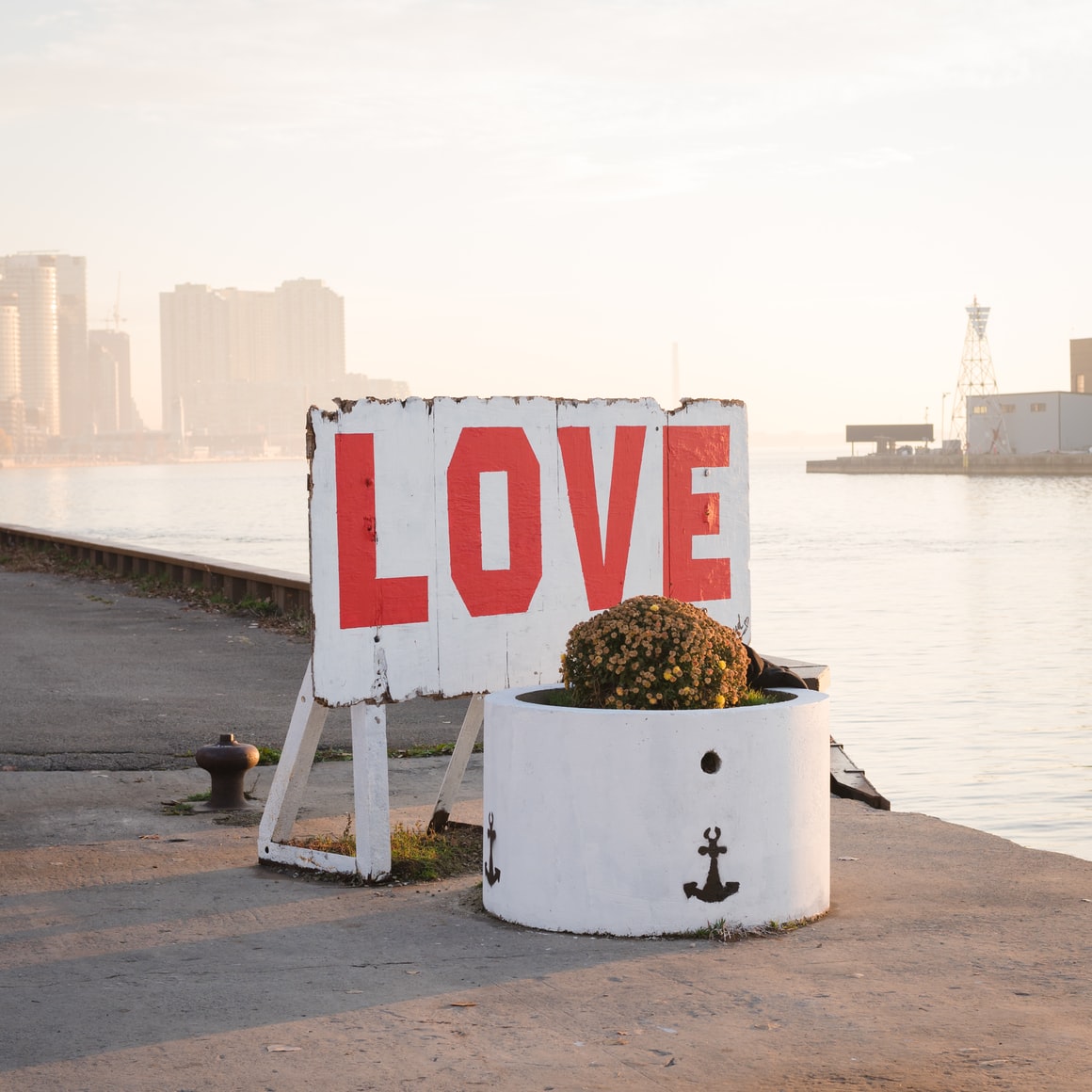 "Dearly beloved, we are gathered here today to get through this thing called 'life.'" Prince
It's unstoppable. Without a doubt, that intro to Prince's song immediately plays the moment I hear those words.
Dearly beloved.
It starts with a word.
My heart bubbles up with a word or phrase, and I start to see and hear it everywhere. It's in the books I read and conversations I have. Overwhelmed by it, I can't help but pay attention.
From last year's word to this year's, from love to beloved. Just a three letter difference shows up at the beginning and end. It's as if the letters are hugging the word "love." That's also a great way to describe beloved, and it's serving as a kind of thesis for me as I start this year's writing theme.
Beloved means to be dearly loved.
To be beloved is the hug of love.
Hugs are given and received, and that tends to happen with at least two people giving and receiving that hug at the same time. I'm sure I'm not alone in being on the giving or receiving end of an unreciprocated hug. Awkward and uncomfortable would be an understatement. Ugh would most accurately describe that kind of embrace.
When I don't walk in my belovedness, I stiff-arm Love's embrace. Inevitably, that hug becomes the awkward and uncomfortable kind.
From love to beloved.
Before I go any further down the rabbit hole of my very much still in-process thoughts about beloved hugs of love, it's time to take a step back.
Besides a very popular Prince song, the word "beloved" makes me think about the Gospel of John. The beloved disciple – one of the original 12 – John the Evangelist.
Why do I call him the beloved disciple? Because that's what he called himself. "The disciple whom Jesus loved" or "the disciple beloved of Jesus" appears six times in John's written testimony.
Honestly, I'm not here to dispute whether or not this Gospel account was even written by John the Evangelist. For many years, plenty of scholars that have argued on multiple sides of that topic. Scholars that have dedicated their lives to that study who can better inform you on whatever their particular stance is. Maybe some day I'll take a deeper dive on that subject, but for now I'm just going to stick with what I've been given faith to believe: John the Evangelist, a disciple of Jesus inspired by the Holy Spirit, wrote the Gospel of John.
I used to think it was pretty arrogant of a person to consider themselves beloved. Like really, John? I mean, wouldn't a more humble attitude be more in line with the Christianity you're supposed to be testifying to?
We assume that John being loved by Jesus excludes the rest of us from some secret club only he can be a part of. But John never suggested others aren't loved, or that he's loved best. He was simply stating the facts about Christ's love for him. A love that's also available for me to receive.
"Just as I have loved you" wasn't only written for the son of Zebedee, friends. (John 13:34)
Dearly beloved, no matter what.
With dearly defined as "very much" and beloved meaning "dearly loved", dearly beloved quite literally means dearly, dearly loved. Clearly, if anyone is beloved, then it would be dearly.
I wonder why that assertion needs to be repeated? Maybe it's because we forget so easily how dearly loved we are. Maybe that's also why these words are used most often as a greeting at weddings and funerals. Two of the biggest life-altering events a human can experience.
My belovedness is especially important to remember in the midst of transition and change. I'm beloved in the midst of transition, not just upon arrival to the other side of whatever change I'm going through.
A love that isn't dependent on my state of being, or whatever phase of change/transition/transformation I'm in. I've arrived. I am loved, and dearly, dearly.
Becky is a Miami native, and has lived here all of her life. Married to her husband for over 20 years, they lead a very active lifestyle along with their three teenagers and Riley, their rescue dog. Becky loves to teach, and has had the awesome privilege of home educating her children for over twelve years. When not teaching academics, Becky loves to equip, encourage, and empower women through the teaching of her group fitness classes. Becky and her husband lead various ministries, and their family loves to serve the community through the countless opportunities provided over the past twenty years+ in their local church. She enjoys filling her "free" time with reading, writing, watching movies, and just spending time with the family. Becky has a passion for living her life with grit and grace, and encouraging others to do the same.