DeVon Franklin & Meagan Good Divorce is Final, Should DeVon Be a 'Married at First Sight' Expert? - After the Altar Call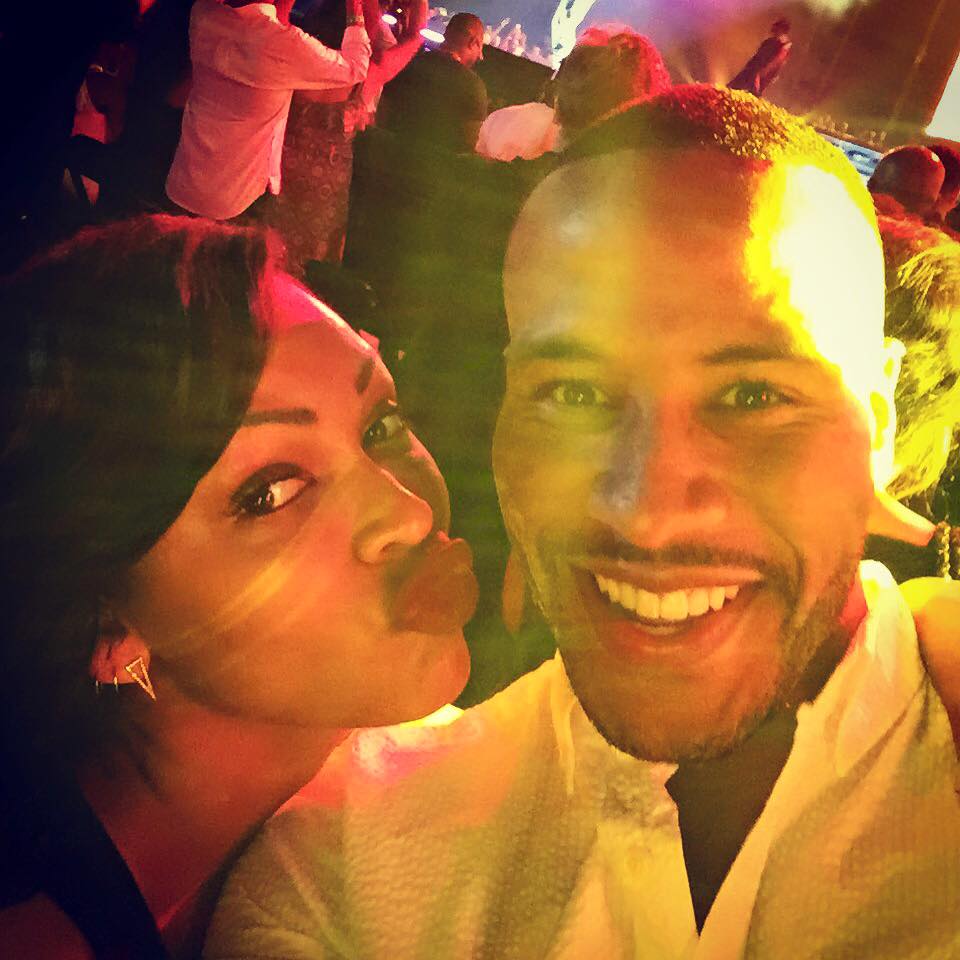 Hello World,
Sadly, it's a done deal. DeVon Franklin & Meagan Good are officially divorced according to US Weekly…See an excerpt of the story below…
Officially over. Meagan Good's divorce from ex-husband DeVon Franklin has been finalized, Us Weekly can exclusively confirm.
Remember I wrote about their December 2021 divorce announcement in Seven Lessons We Can Learn From the Divorce of DeVon Franklin & Meagan Good Without Actually Knowing What Happened to Break Them Up…Below is an excerpt…
1. Thou shalt not covet…celebrity marriages…One of the Ten Commandments is "thou shalt not covet." When I was younger, I didn't get the importance of this commandment but now as I get older, I understand more and more "by and by." To covet means to "to desire (what belongs to another) inordinately or culpably." When it comes to being a celebrity, it seems all glitz and glam but no one knows what goes on behind the scenes of any individual's personal life. How many times have we heard of a celebrity being a secret drug addict or being unhappy despite all of the trappings of a celebrity life. I recently read the memoir Will, which is a very good read by the way, and he wrote about having everything you want materially but still feeling dissatisfied.

In the case of DeVon and Meagan, they were truly a beautiful couple from the outside looking in but clearly we weren't seeing the entire picture. And although I'm not an OG of marriage as I'm only eight years in my doggone self, but I do know this: If Robert and I had to have our marriage dissected in the public eye, we would have likely divorced by now. Although I'm not holding up the marriage of Jay-Z and Beyoncé as a standard, I do appreciate how, for the most part, they have kept their marriage off limits to the public. A marriage is precious and in general should not be open to public scrutiny. I appreciate when long-time married couples write relationship books and share the secrets of their years-long marriage, but I do think they have to be careful about what they share.

2. Regular, degular marriages should be highlighted…While I love my celebrities and celebrity culture, I have learned to look up to regular people when it comes to marriage. Like anyone, I fawn over celebrity weddings and I imagine all of the trappings that come up with a celebrity marriage like having a fabulous home or homes, household help, exotic vacations, etc. I'm not saying that any of these material accomplishments should not be aspired to, but what about the man who brings coffee to his wife every morning before going to work at some small business in Anywhere, US of A? Or what about the young couple who had to scrimp and save for several years before buying their first home together as a married couple and have lived in that one modest home for all of their married life? And consider the couple who raised many children together and finally have enough money to go on a proper vacation abroad and alone after many years of sacrifice. I'm bougie and I want ALL OF THE THINGS, but I've learned to treasure the daily acts of service and sacrifice that define a couple instead of what the media (of which I'm a member) has deemed worthy of accolades.

Read the rest of this post HERE.
However, in the wake of the divorce, DeVon announced that he will be featured as an expert in the upcoming season of Married at First Sight, which is surprising for obvious reasons…Below is what he had to say about it on his social media accounts…
When I first read this statement, I was like whatever DeVon, don't nobody want to hear about how to get divorced…But I watched a YouTube video yesterday and the person who made the video (sorry, I cannot remember the name of the video creator) mentioned that generally the best NBA couches never made it into the NBA…I never knew that, but I found an article in which the writer asserted the same thing…See an excerpt below…
The argument for having experience has always been that coaches need that credibility. Players won't listen to someone who has never been in their shoes.

Well, in 2013, it seems they will—at least enough to make the conference finals. And when you're talking about Popovich, you're probably talking about one of the five best coaches in league history. Going back even further, Red Auerbach never had a problem winning despite being a 5'10" stocky kid from Brooklyn who never laced 'em up professionally. It was never an issue for Chuck Daly either.

Read the rest of"Must NBA Coaches Be Former Players to Succeed?" by Jared Wade here…
So maybe DeVon has something of value to offer to couples who want to be married although he is now divorced after all…I never watched the show, but I may tune in just to see what he has to say…The new season of Married at First Sight starts on July 6….
Would you be willing to receive marriage advice from DeVon Franklin?
Any thoughts?
Comments
comments