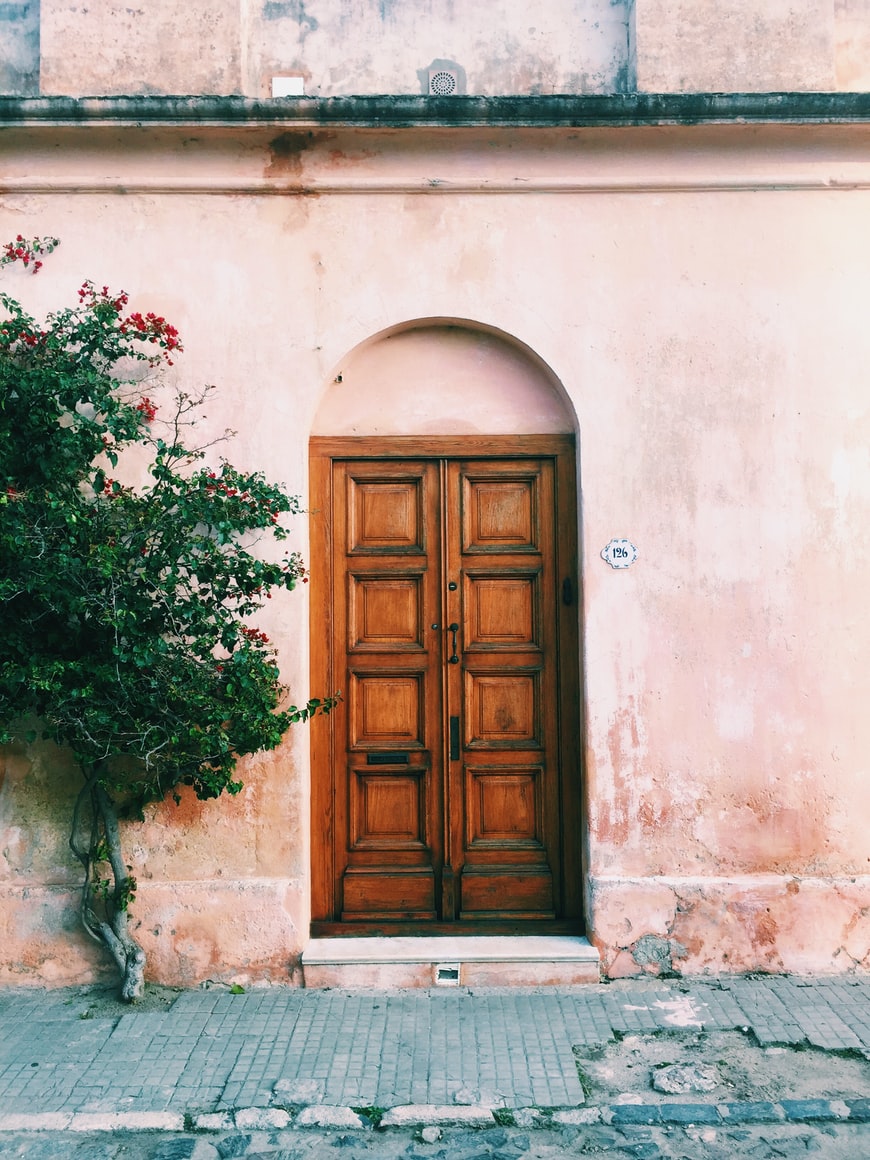 I have been hosting a lot of company lately … and I have loved every minute of it!
I have deeply enjoyed the pre-company cleaning while anticipating rich conversations, sweet times of fellowship sure to be sprinkled with both laughter and tears.
I have been thrilled to cook … and cook … and cook … for every guest that has placed their feet under my table. My famous beef stew … my unforgettable pumpkin pie … my chocolate-peanut butter fudge that has been famous for generations … and my corn pudding.
Oh! That corn pudding!
There is nothing better than hearing my doorbell ring and knowing that someone whom I deeply love is waiting on the other side of my front door. I rush down the hallway … throw open the door … and begin to weep with joy! When I finally pull myself together, I hold his or her dear face between my hands and exclaim, "I have been waiting for you! What took you so long?!"
My home has always been a place of expansive and warm hospitality … genuine friendship … and family gatherings.
My home … although actually quite small … is a castle fit for the most royal of visitors.
As I ponder the welcome mat that I have placed out for those whom I love the most and know the best … I must also think about the hospitality of my heart.
My heart is also a palace where I host the King of all Kings and the Lord of all Lords.
His dear presence turns a cottage into a castle … a hovel into a home … and a broken-down shack into a masterpiece of living.
My new book, "At Home In Your Heart", paints the glorious picture of what Christ can do to one's heart when He is invited in to live there.
As my gift to you, I have included a chapter in this week's blog. I hope that you will read this chapter and be compelled to pre-order your own copy here.
I pray that this 60-day devotional will touch thousands of lives and that it will continue to bring life to its readers long after its author steps into eternity.
Bless you, my friends. You are always in my heart!
For most of human history, family life was dictated by the strength of the fire in the center of the home. This fire was used to boil water for cleanliness, to keep the family warm in winter, to shed light throughout the home, and to cook the daily meals that nourished their bodies. The family did not dare to let the fire go out or weaken, even during the summer months, because their lives would be severely impacted by the absence of the fire.
Do you have a fire burning in the center of your heart? Is there a hot, bright place inside of you that disappointment does not have the power to extinguish, and people's words cannot dampen?
It is the fire of passion that I am referring to—a hot spot of sustenance, holiness, and hope.
You have been created on purpose, with purpose, and for purpose. You are God's strategic and vital idea for this moment in history. Are you partnering with God in keeping the flame of devotion burning brightly? Do you have a purposeful passion that guides the days of your life and provides nourishing sustenance for your soul?
Your passion should be your first thought in the morning and your last thought at night as you lay your head upon your pillow. Your passion consumes your future plans and dictates your priorities.
The secret of the Christian's passion is simple: Everything we do in life we do it as to the Lord and not to men. —David Jeremiah
A wonderful aspect of abundant living is discovering purpose and then fanning the flame of this invigorating aspiration. Perhaps your calling is to teach children, lead short-term missions' trips, or run for public office. Maybe the flame of your passion is kindled by leading others in worship, serving in the medical field, or praying for others. This overriding fire of purpose is where your interests and talents collide with a world in pain. This holy collision causes the fire to burn even more intensely; however, this sacred fire is not one of decimation, but it is a fire of God's very presence.
There is a fire of God's specific intention for your life that is meant to burn brightly within your heart all the days of your life. Don't let the fire of purpose diminish! This flame of divine origination will feed you, warm you, brighten your life, and keep you close to the cleansing power of Christ Himself.
A great leader's courage to fulfill his vision comes from passion, not position. —John C. Maxwell
Heart Inspection
What is the fire that burns brightly within your heart? Can you give a name to it?
What is the greatest need that you see in the world today? How can you help to meet this need?
What do you love most about serving Christ?
Heartfelt Prayer
Jesus, let me burn brightly for You! Light the flame of holy desire in my heart and let this fire lead me and guide me all the days of my life. In Jesus's name, I pray. Amen.
Eternal Words
As for me, I baptize you with water for repentance, but He who is coming after me is mightier than I, and I am not fit to remove His sandals; He will baptize you with the Holy Spirit and fire. Luke 3:16
Words of Wisdom
Read Acts 2:1–7.
Thanks for listening to my heart this week. As you know by now, my heart is truly not a perfect heart, but it is a heart that is filled to overflowing with gratitude for the life I have been given and for the people who walk with me. And, it continues to be a heart that is relentlessly chasing after God and all that He is.
Used with permission from carolmcleodministries.com.