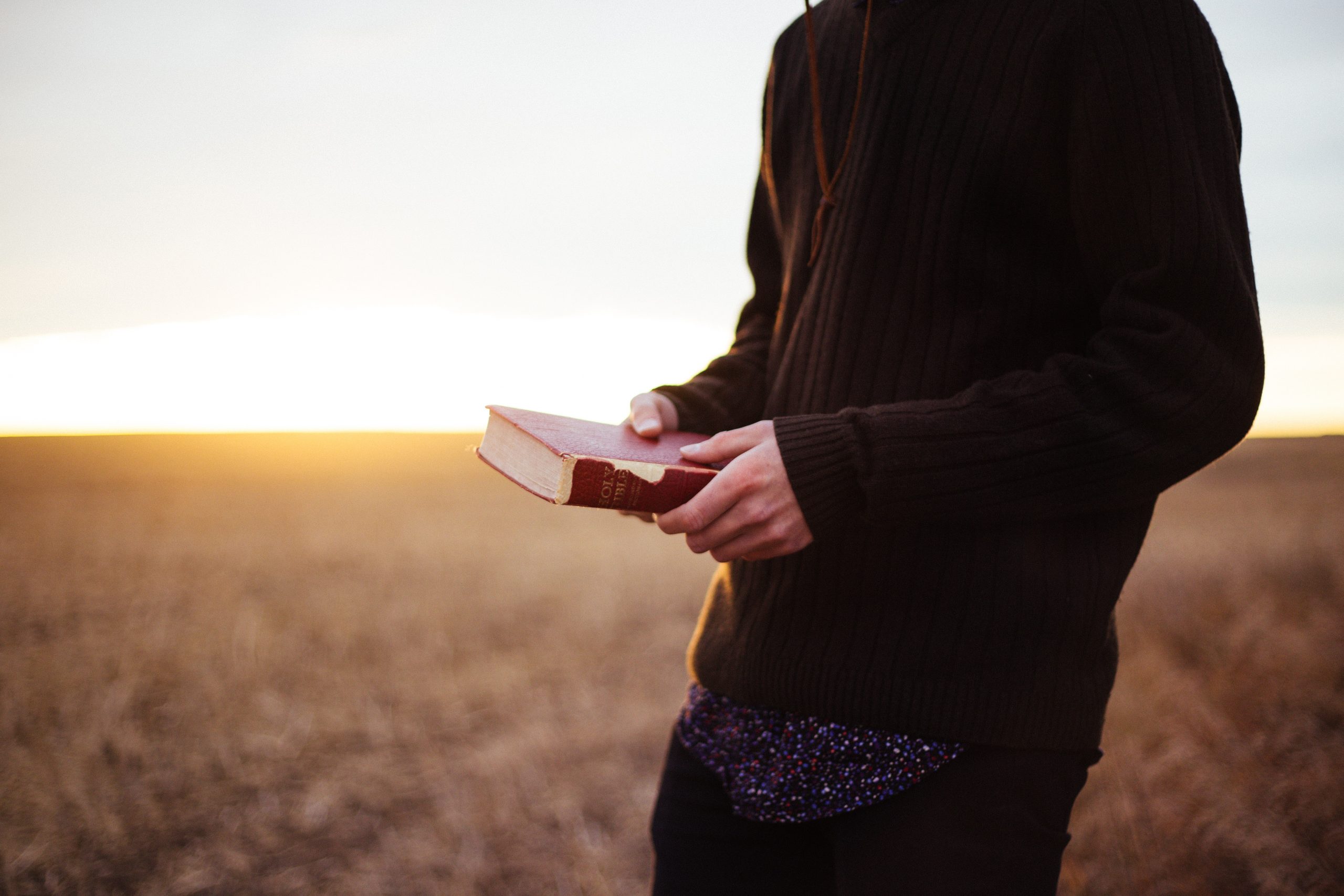 What does it mean to abide in Christ? Perhaps you have heard this phrase before but don't fully understand the depths of its meaning. Let's turn to Scripture and discover what it means to abide in Christ as well as its importance.
Jesus teaches, "'4Abide in Me, and I in you. As the branch cannot bear fruit by itself, unless it abides in the vine, neither can you, unless you abide in Me. 5I am the vine; you are the branches. Whoever abides in Me and I in him, he it is that bears much fruit, for apart from Me you can do nothing. 8By this My Father is glorified, that you bear much fruit and so prove to be My disciples'" (John 15:4-5, 8 ESV).
What Abide Means
"Abide" in the original Greek means "to remain, abide, dwell, live". In the above passage, the concept of abiding means "to remain in or with someone, i.e., to be and remain united with Him, one with Him in heart, mind and will".
How then do we abide in Christ? By consistently spending time with Him in worship, in prayer and in His Word. The more we spend time with Jesus, the more we want to be like Him. His desires will then become our desires resulting in unity of heart, mind and will. We will no longer live for ourselves but for Him and like Him. But there's more.
Not only do we abide in Christ, but He abides in us through the presence of the Holy Spirit (v. 4a). It is the Spirit who transforms us into the image of Christ and empowers us to live in obedience like Jesus.
How Do We Know we are Abiding in Christ?
According to Scripture, "The one who says he remains [abides] in Him should walk just as He [Jesus] walked" (I John 2:5b-6 CSB).
While on earth, Jesus lived a life of love, served in humility and sought to obey the Father. In addition, Jesus regularly spent time in prayer and kept His focus on accomplishing the Father's will, "to seek and save the lost" (Luke 19:10).
Friend, we are called to do the same. When we do, we bear the fruit of the Spirit (love, joy, peace, patience, kindness, goodness, faithfulness, gentleness, and self-control – Galatians 5:22-23a). Notice these fruits describe Jesus' character. So, when we bear these fruits, we reflect Jesus. This enables others to truly see who Jesus is and gives glory to God (v. 8).
Furthermore, as we continue to abide in Christ, we steadily grow in Christlikeness, bearing even more fruit.
When We Abide in Christ, We Bear Fruit
Jesus concludes His teaching on this subject by stating, "'I chose you and appointed you that you should go and bear fruit"' (John 15:16b ESV).
Friend, only when we abide in Christ are we able to bear fruit (v. 4-5). Therefore, let's resolve to steadfastly abide in Christ so that we may go and bear fruit for Jesus, giving glory to His name.
Father, thank You for sending Jesus to save us and to show us how to live. Help us to remain steadfast in You and to live a life of obedience for we desire to glorify Your name. We love You and honor You. In Jesus' name, Amen.
Scripture References for Further Study
Ephesians 5:2, "walk in love, as Christ loved us and gave Himself up for us, a fragrant offering and sacrifice to God" (ESV).
Philippians 2:3b-7a, "in humility value others above yourselves, not looking to your own interests but each of you to the interests of the others. In your relationships with one another, have the same mindset as Christ Jesus: He made Himself nothing by taking the very nature of a servant" (NIV)
2 Corinthians 5:9b, "we make it our aim to please Him" (ESV).
Questions for Reflection
Do I consistently spend time with Jesus?
Am I living like Jesus?
Do people see Jesus in me?
For Further Reading
Has reading the Bible become a chore for you? See my post, Delighting in the Word, to rekindle the joy again.
To read how we are transformed to reflect God's glory, see my post, Transformed to Reflect God's Glory to the World.
Republished from https://carladburnette.com/ with permission by Carla D. Burnette.