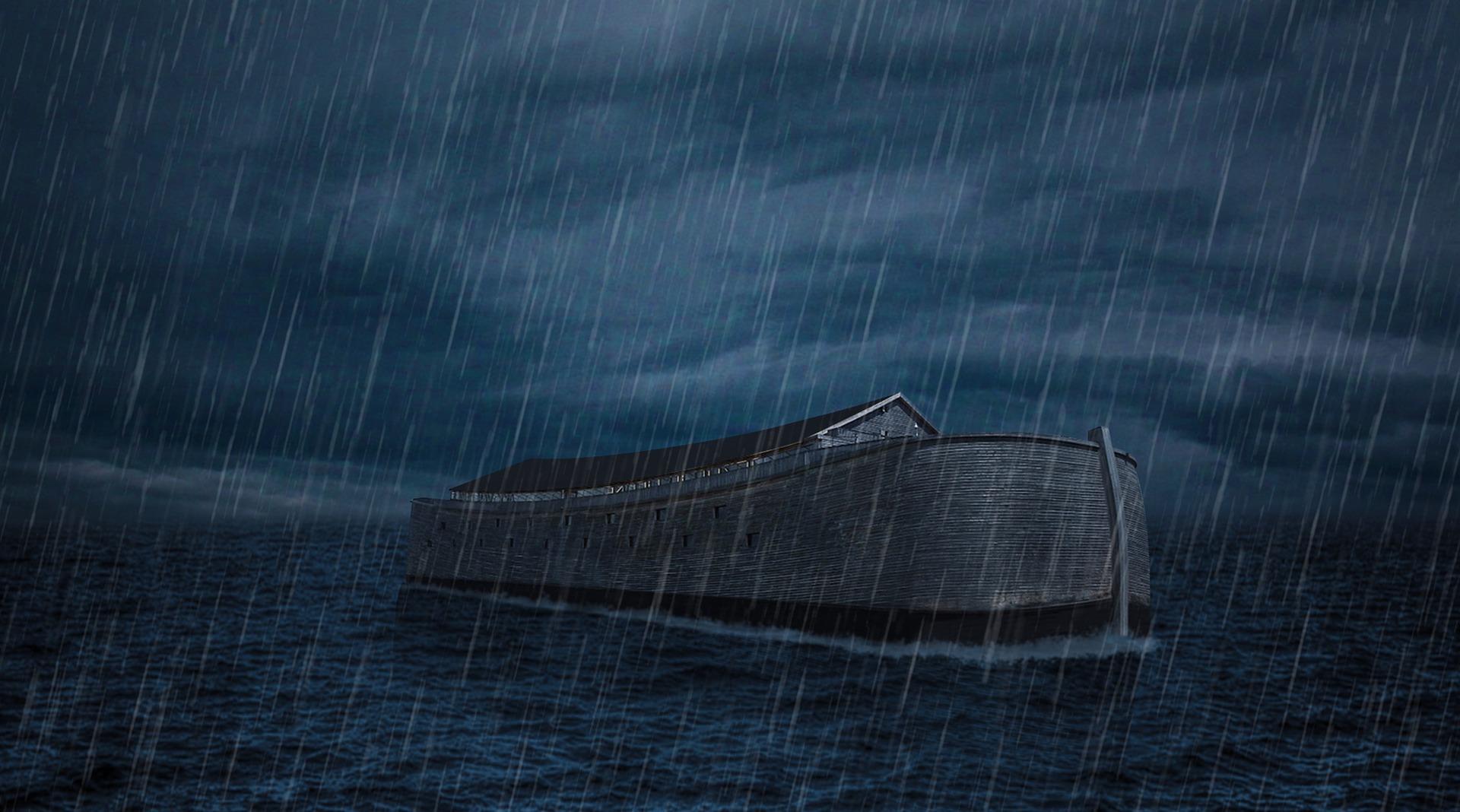 "You want me to do what?"
I can only imagine what Noah must have thought when God asked, no, told him that he would build an Ark and load it up with animals of every species two by two. Yet he did what he was told because he was completely obedient to almighty God.
Noah was a husband, a father, a friend, a brother, a son. Consider the ridicule he must have faced. After all, he was preparing for something no one had ever seen or even heard about. Furthermore, he possessed the knowledge of knowing that his entire extended family and all of his friends for that matter (we are talking the entire human race) would be wiped out by his radical act of obedience to God. I don't know about you but I question whether I could do such a thing. I probably would have fought off God with the hope that He in His infinite mercy would forget about it or change His mind. The problem is, God is true to His word and never forgets.
How many times has someone asked you to do something and you dragged your feet at the suggestion? Perhaps your boss has assigned you a project that will potentially cause short term damage to your company but have long term benefits. Maybe your wife has decided that the best thing for your marriage is to move into the inexpensive house beside her parents to dig your way out of debt. It seems like a wonderful idea until you realize your in-laws can't seem to remember your name. Either way, the potential for being persecuted for your obedience is monumental. But, and there is always a but, you inevitably come to the crossroads of right and wrong. And if you truly love God, your creator, you gulp hard and accept your fate.
Most of us have fought what seemed like crazy notions even though we knew it was the right thing to do. Noah wasn't any different. Even though it is not documented anywhere in Scripture, you have to believe that somewhere, deep inside his soul, this righteous, blameless man who followed God's will to perfection must have been torn by what he wanted and what the Lord needed. Sometimes the chasm between the two is far reaching and enormous. Yet, in the end we find that Noah accepted his fate because he truly believed in his heart that God's thoughts were far higher than his.
In Isaiah 55:8-9, the Old Testament prophet writes, "For My thoughts are not your thoughts, nor are your ways my ways, says the Lord. For as the heavens are higher than the earth, so are My ways higher than your ways, and My thoughts than your thoughts."
Based on this passage of Scripture Noah's decision must have been an easy one: round up the kids and build that Ark! God's ways, higher and holier than human understanding, are only visible through eyes of faith. Even though these "take action" nudges God sometimes gives us seem undeniably mysterious, we must remember they go forth to accomplish His ways. He tugs at our souls until we obey. Doing so ultimately opens up our world to new beauty, freshness, and hope.*
Then why isn't it simple to respect God for His authority? The old Nike marketing slogan "Just Do It" comes to mind. Despite our best intentions, in our human frailty we bumble and stumble around, desperately seeking to respond to His calling by our own methods.
Why can't we be more like Noah? Why don't we just obey God without fear?
The answer is really quite simple. Obeying God is more than a choice of convenience. I Kings 2:3 makes this very clear:
"And keep the charge of the Lord your God: to walk in His ways, to keep His statutes, His commandments, His judgments, and His testimonies, as it is written in the Law of Moses, that you may prosper in all that you do and wherever you turn."
I don't know about you but I like to prosper in all that I do. As God's children, we are to listen to Him, following and obeying all that He teaches us so we may not grieve His spirit. When we hear from God we must obey, translating his directives into action. God promises us success in all that we do, wherever we turn, when we follow His instructions and delight in doing His will.*
God may never ask you to construct an Ark or gather every animal on the planet two by two. But He may request you do something out of your comfort zone – missionary work, witnessing to a complete stranger, even helping someone you loathe. And when He does what will you say? I hope the answer is an emphatic yes!
Content Courtesy of CBN.com