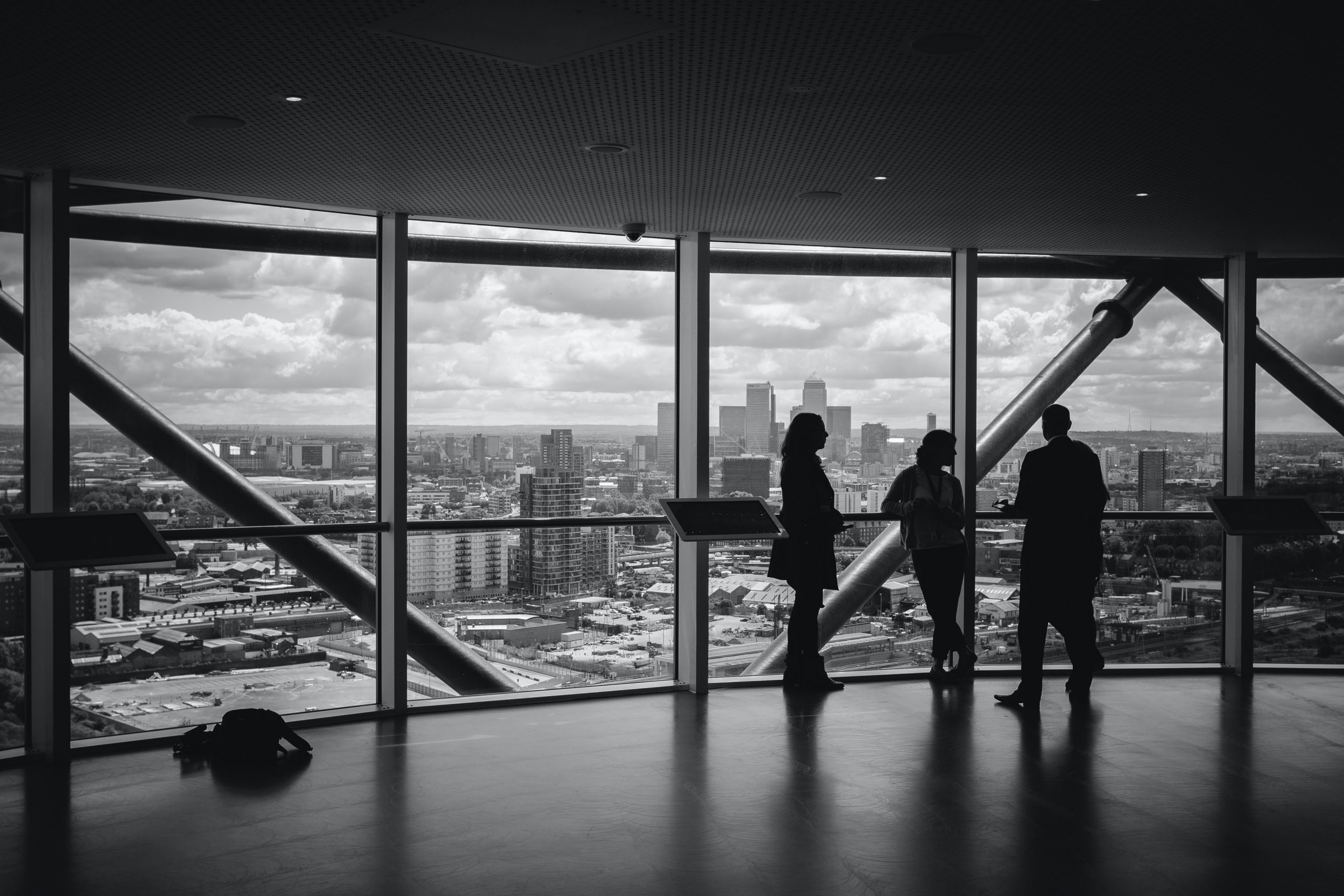 I have been working for the same company for 18 years. I started as the Marketing Officer and then got promoted to Vice President Marketing. That's a long time to be working in the same department. My job was never boring. I liked what I did and there were plenty of opportunities to get involved in initiatives and projects that kept me learning. Nevertheless, I began to feel a yearning in my soul for something more. It didn't help when a few organizational changes also contributed to my growing demotivation.
Then God spoke. Or maybe I listened for the first time (to God and to my wife), instead of just telling Him what I wanted Him to do. Whichever it was, it was clear that He was calling me out from this malaise to re-engage with my job. "Alright if You insist," I grudgingly obeyed. "OK Matik, you are going to re-invent yourself!" This was my inner pep talk as I began to brainstorm ways to enhance myself and my portfolio in ways that were meaningful to me. I had a masterplan, and I was excited.
The very next week my boss called me into his office. "Matik, I want you to disrupt yourself." As he began to challenge me to come back to him with a plan to re-invent myself, I was laughing like a child and praising God on the inside. He had no idea how ready I was for this challenge. LOL.
Moments like these always cause me pause. Moments when the realness of God at work in my life becomes so tangible. It's like a tree root bursting out at the surface of the earth, that evidences the vast root system that lies unseen below your feet. Oh God, thank You for unveiling Your goodness in my life. Every time I make one tiny step towards You in obedience, you make ten giant ecstatic leaps towards Me.
A few conversations later I was appointed Vice President Innovation and Corporate Agility – a new assignment for me and uncharted territory for my company. However, just how strategically God had set me up, only dawned on me when I began to do some reading in preparation for my new responsibilities. I realized that to be an innovative organization required a culture that was hugely diverse and collaborative; a place where trust was high, and people felt valued and safe; where it was OK to try new things even if you failed. Little epiphanic explosions began to fire all over my brain. You see, for months God had been speaking to me about creating kingdom community where people are valued for who they are, empowered to become spectacularly great and outrageously loved; a place where people find belonging and safety instead of shame and judgment. Creating such a community of believers had become an obsession but I never saw this coming; I never expected God to put me in the forefront of creating kingdom community in my workplace. Sure, I always advocated this type of culture and tried to make it the culture of my team in Marketing but I never expected to be given the opportunity to have such an integrated work and spiritual life in a secular space.
I do not know if this is what happens for all faithful Christ-followers in one way or another – if as we forsake all and follow Him, our paths inextricably lead into greater and greater purpose… or if this is just my peculiar path… But most of all I am grateful… Grateful to God for giving me work that is meaningful and fulfilling and challenging (as all meaningful work should be). Grateful to my boss and the board of directors for trusting me to lead this mission. And grateful to all those who believe in me and support me and wished me well in this new venture.
I do believe that there is no one more innovative than God. The picture of the body of Christ is a picture of what an innovative community looks like. God knows that when diversity is undergirded by deep love and unity in community, miracles happen. This is what the early church looked like. This is what an innovative community looks like. Many different parts. One body. Unconditional love.
As I step into the unknown, I'm putting my trust in Him, trying to love people well, and making this my mandate:
"To create an organizational environment that unlocks the greatness in every employee and brings them together to create a community of collective genius that consistently and profusely innovates."
The Authentic Joy team is starting another cycle of the Spiritual Formation workshop series!
If you are hungry for a deeper walk with God and are looking for a group of like-minded people to journey alongside you in this season then why not join us?
Let's grow together!
For more information & to register click here: https://authenticjoy.org/online-event-spiritual…/
This content has been republished with permission from authenticjoy.org.