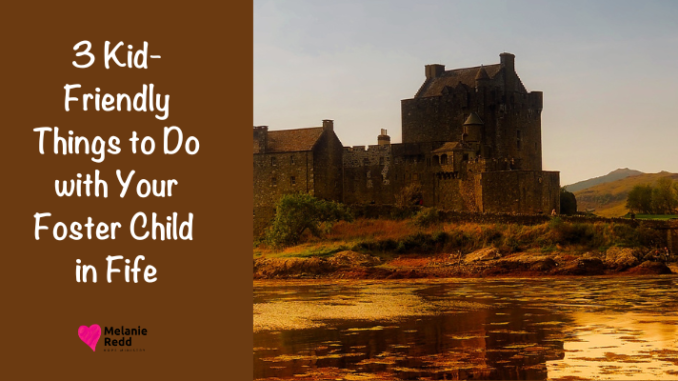 3 Kid-Friendly Things to Do with Your Foster Child in Fife
Being a foster parent is one of the most rewarding things you can do in your life.
It's a chance to make a difference in a child or teen's life, help them to feel safe and secure, and give them a comfortable place to call home. But for all the good that it brings to your life, you want to be sure you're also creating a positive experience for your foster child, and that can include taking them out to explore their surroundings.
Here we'll take a look at three kid-friendly things to do in Fife with your foster child. You could make a to-do list and give each one a try, or let your foster child choose which appeals to them the most.
Give Kids a Taste of Winter Fun at The Scottish Deer Centre
The Scottish Deer Centre is an attraction that is open year-round and will provide different opportunities depending on the season.
During the winter months, you can come and visit 12 different species of deer as well as animals that are native to the Scottish countryside. Kids will love viewing such animals as the European Brown Bear, Scottish Wildcat, lynx, and wolves.
Be sure to check out such activities as the tours, daily shows, play areas, a feeding talk, and more. You can check out the
center's website
in advance to plan your visit and make the most of your time.
Show Them a Real Castle
Perhaps your foster child would love to see a real castle up close and personal, and if that's the case, a visit to
St Andrew's Castle
is a must. This is a historic site and one that they are sure to remember. Make sure to check ahead regarding hours and admission prices so you're prepared.
Some of the highlights of the castle include the Hamilton Facade, the bottle dungeon, and an audio tour through the castle.
Fostering an Active Child – Try a Hike or Walk
If your foster child is active and adventurous, then the Fife Coastal Path could be the perfect activity.
In total there are 81 miles worth of hiking trails, so obviously you won't be trekking the whole trail. A great kid-friendly option is to visit the National Trust for Scotland's Hill of Tarvit mansion house and then trek up the hilltop to take in the view.
Does the Foster Agency Offer Regular Events?
It's also worth looking into whether the agency you have used for
fostering in Fife
offers any regularly planned events for kids and their foster parents.
These are often a great way to meet other foster families both the fostering parents and the kids and have a great time. Some events may also be virtual which makes it very convenient to attend.
There are So Many Activities to Check Out
These are just a few of the many activities that Fife has to offer to families, as you'll find interesting and fun options for all ages.
As mentioned, have your foster child take part in the decision so they can feel part of the mix.
Were you encouraged by what you read?
Then, would you share this article with a friend, co-worker, or family member?
Or, maybe you can send it to a friend or family member?
This blog occasionally uses affiliate links and may contain affiliate links. Additionally, Melanie Redd is a participant in the Amazon Services LLC Associates Program. This is an affiliate advertising program designed to provide a means for sites to earn advertising fees. These are earned by advertising and linking to amazon.com. Also, for more on my disclosure policy, click HERE.
© Melanie Redd and Hope Ministry, 2022. Unauthorized use and/or duplication of this material without express and written permission from this blog's author and/or owner is strictly prohibited. Further, excerpts and links may be used, provided that full and clear credit is given to Melanie Redd and Hope Ministry, LLC. Please give appropriate and specific directions to the original content.
This article was shared with permission from Hope Ministry, LLC and Melanie Redd.