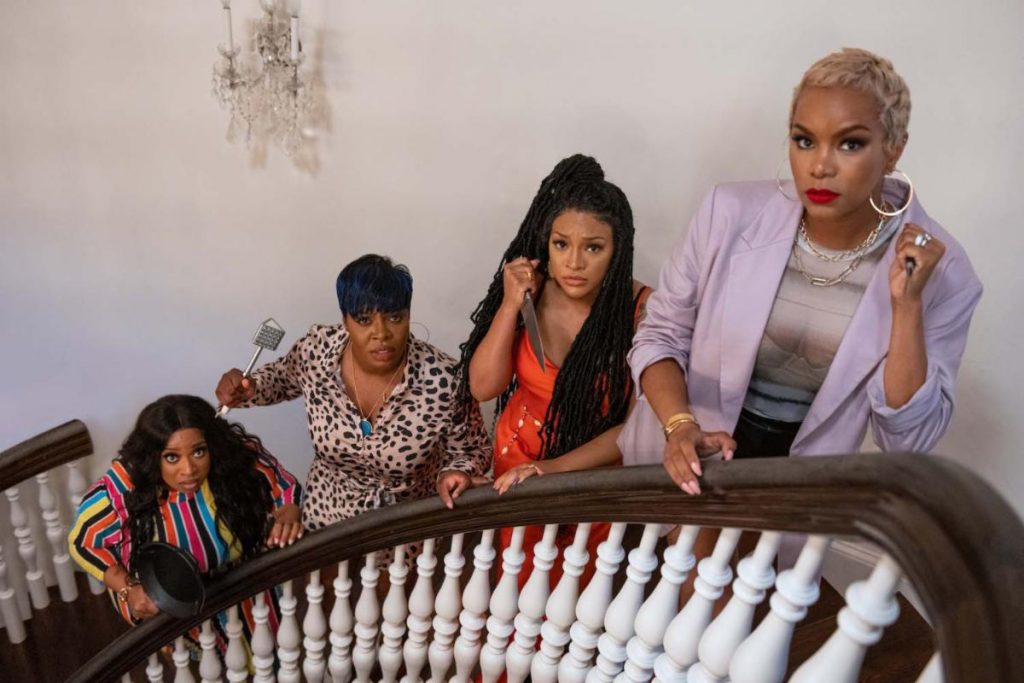 Hello World,
From the headline of this blog post, you already know the gist of what Kierra Sheard-Kelly recently said, which has pretty much gone viral at this point. But let me tell you a story a ninth grader who learned an important principle back in the day…
A ninth grader, who shall go nameless for the time being, was giddy in love with her first official boyfriend. Although she was too young to go on dates, she enjoyed their relationship nonetheless. Her boyfriend walked her to most of her classes, wrote her love notes, bought her teddy bears and spent many hours on the phone with her each night. She was so giddy in love that when she was asked to write a journal entry about the definition of love in her English class, she happily wrote, 'Love is *Name Redacted* and *Name Redacted* is love.' The journal entry, which she had to read aloud in class, became so popular with her classmates that they teased her about it for weeks. But she paid their teasing no mind because she was in love.

In fact, in classes where she didn't have to profess her love for her boyfriend, she found ways to talk about him to people in those classes. In band class, she met a new friend, a girl in the grade ahead of her, whom she told all about her love for *Name Redacted*. At some point, not long after she told this new friend all about her boyfriend, she noticed that her boyfriend had become distant. He wasn't calling like he used to do. At school, he seemed preoccupied. Valentine's Day was coming up, and she wondered if he would even acknowledge it. As this ninth grader had no experience in relationships, she had no idea what was going on, but in her mind, she decided that if she broke things off with him, he would come to his senses. Now, why did she do that?

Almost the next day, her boyfriend was walking down the hall holding hands with the new friend from her band class!!! The ninth grader would come to find out that before she and *Name Redacted* were boyfriend and girlfriend, he had tried to talk to her new friend, but she had turned him down. The ninth grader realized that all of her gushing over her boyfriend had demonstrated to the new friend that she had made a terrible mistake. That new friend and the ninth grader's ex-boyfriend are married TADAY…
As you probably have guessed, I was the ninth grader. I learned from that very first relationship that there have to be boundaries when it comes to your romantic relationship and what should be shared with others. While you may consider some women to be friends, they may not always conduct themselves as friends when it comes to your man…And what those boundaries should be are debatable. I'm not saying that I would force all of my female friends to stay in a hotel rather stay at my home. And in the case above, it was clear that their relationship was meant to be, but at the same time, that doesn't mean that lessons weren't taught…So I'm not mad at what Kierra said although I know I'm not the type of woman who would try to steal a man from a friend…An excerpt of what Kierra said is below…
Let us go unto the house of the lured.

Gospel singer Kierra Sheard tells Page Six that when her girlfriends come to visit, she makes them stay at a hotel so that her husband isn't tempted to have sex with them.

"My momma has already told me don't have too many people around your house … I don't care how good you trust them or whatever it is, I'm very mindful and careful. I would buy a friend a hotel room before I let them stay at my house," she told us.

Sheard married landscaper Jordan Kelly on Dec. 12, 2020, in their hometown of Detroit.

Read the rest HERE…
What say you on the matter?
Additionally, check out Kierra Sheard-Kelly in the upcoming Lifetime movie "Line Sisters" this Saturday at at 8/7c!!!
"Line Sisters" follows four sorority sisters– Valerie (LeToya Luckett), Cassandra (Kierra Sheard-Kelly), Simona (Ta'Rhonda Jones) and Dominique (Drew Sidora) – as they reunite at a Black Greek Weekend celebration held on the Outer Banks of North Carolina. Having pledged the Alpha Beta Omega Sorority, Inc., they share more than the bonds of sisterhood, after the mysterious death of the dean of pledges 15 years prior. But the past comes knocking on their door as they arrive to the island and strange and inexplicable things begin to happen to each one of them, threatening to unearth the deadly secret that may tear them apart.

"Line Sisters" is produced by Big Dreams Entertainment in association with Undaunted Content for Lifetime and is executive produced by D'Angela Proctor and Leslie Greif. Tailiah Breon directs from a script written by Jasmine S. Greene and Scott Mullen.
See the trailer below….
Also, this post reminds of an Aretha Franklin song "Doctor Feel Good." Below are a few of the lyrics followed by the actual song…
 I don't want nobody
Always sittin' around me and my man
I don't want nobody
Always sittin' right there
Lookin' at me and that man
Be it my mother, my brother or my sister
Would you believe, I'll get up, put on some clothes
Go out and help you find somebody for dissolving that pain
Yes I will…
Any thoughts?
Comments
comments
Property of Jacqueline J. Holness, creator of AftertheAltarCall.com.