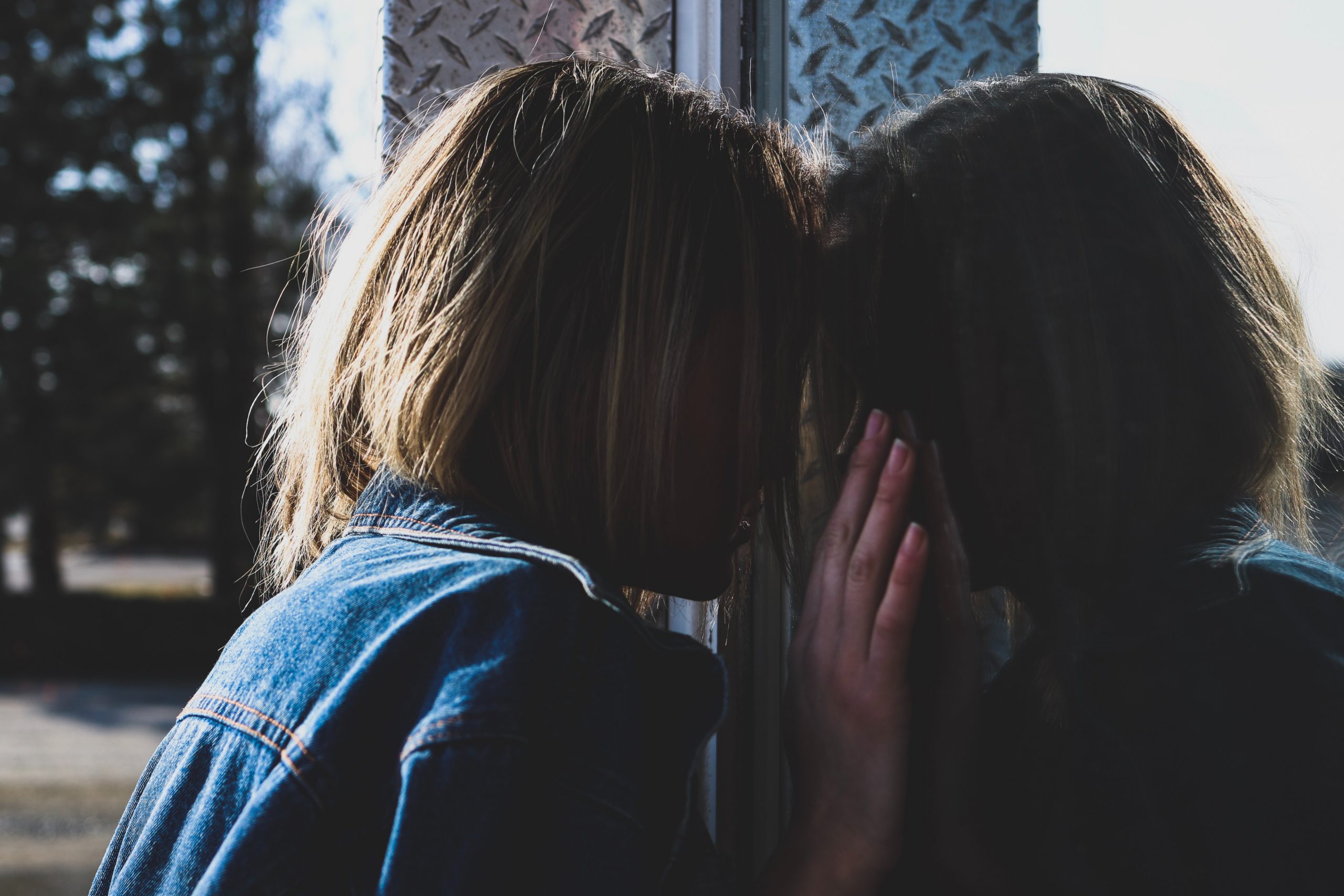 I'd been experiencing "Spiritual Abuse Fatigue"
You've no doubt heard of COVID Fatigue. In the midst of the ongoing pandemic, many folks abandoned their masks and social distancing. The problem had not subsided, but many people no longer maintained the high level of diligence needed to avoid getting the disease and spreading it to others. The need to be hyper-diligent proved to be exhausting and not sustainable for some.
     Similarly, I'd been experiencing "Spiritual Abuse Fatigue." Surely the era of pastors and other church leaders blaming and shaming women for revealing the behavior of their abusive husbands is over! Surely there was no longer the high-level need to keep the problem in the public's eye. 
A recent article jolted me out of my complacency
     "EXCLUSIVE: John MacArthur Shamed, Excommunicated Mother for Refusing to Take Back Child Abuser." Written by Julie Roys of the Roys Report, it tells the story of a Christian woman, Eileen Gray, who discovered her husband, David, had been physically and verbally abusing their children in horrific ways. She went to her church's elders at Grace Community Church in Sun Valley, California, "hoping they would protect her and her children and get David professional help."
​     John MacArthur, speaker and radio evangelist, was the senior pastor at the time.
Instead of believing Eileen and doing what the church could to keep her and her children safe, those men blamed her for destroying her marriage. She was told to "suffer for Jesus," and insisted she remain with her husband. MacArthur went so far as to publicly shame her in a sermon. Many in the church, both men and women, joined him in blaming and harassing her. Finally, she was excommunicated from the church.
I can't help but reflect on two similar
​spiritual abuse stories
     Before I continue with this story, I can't help but reflect on two similar spiritual abuse stories written by early contributors to this blog: Deep Wounds: Divorce, the Church, and God and Liberation from the Patriarchal Church. In both cases, these women asked for help from their church concerning their abusive spouses. Consequently, both women were accused by their churches of being responsible for their husbands' abusive behaviors.
What exactly is Spiritual Abuse?
Beth Ann Baus writes in Recognizing Warning Signs of Spiritual Abuse in the Church, "Spiritual abuse might include: manipulation and exploitation, accountability enforced by threats, censorship of decision-making, coercion to conform, and the inability to ask questions or voice disagreement. The abuser might suggest they are in a 'divine' position and therefore require your obedience.'"
What are the Signs of Spiritual Abuse and How Can We Recognize Them in the Church?, "Spiritual abuse is defined as the use of psychological and emotional manipulation, characterized by a systematic pattern of using coercive and controlling behavior within the teachings of religion. That is, spiritual abuse is the same as spousal, child, elder, or workplace abuse – it can be physical, sexual, or emotional. Because of the context, however, the impact is particularly widespread."
Michal J. Kruger explored the problem of spiritual abuse in his article "Standing Up to Bully Pastors." He highlighted the case of Jerry Falwell, Jr., whose abuses included intimidation and other forms of bullying. It was only when evidence of sexual misconduct surfaced that the board of Liberty University confronted Falwell.
Back to Eileen's story
     Back to Eileen's story of spiritual abuse which began back in 2002. Why has the Roys Report choosen to feature it now? "On February 20, 2004, David Gray, a former teacher at John MacArthur's Grace Community Church (GCC), was charged with multiple counts of sexual and physical abuse of children … Today, David Gray is serving 21 years to life for aggravated child molestation, corporal injury to a child, and child abuse … Just last Friday, the California Board of Parole denied Gray parole for 10 years." That's good, right?
     Yes, that part is good, but still today, John McArthur is the lead pastor of GCC and many in his church still support David Gray. This image is a recent screenshot found on the church's website.
Blessing,
Linda M. Kurth is a writer and a divorced and remarried Christian. In going through the divorce, she experienced a dichotomy of responses from the Christian community. After sharing some of those experiences in her new memoir, God, the Devil, and Divorce, she's heard many stories of divorced Christians who have struggled with the same issues. This blog invites divorced Christians to tell their stories with the goal of encouraging churches to resist condemnation and become a source of healing and grace.
Click on the image to buy Linda's new memoir,
​or order it from your favorite book store.
Republished with permission from Linda M. Kurth from her blog at https://www.lindamkurth.com/.