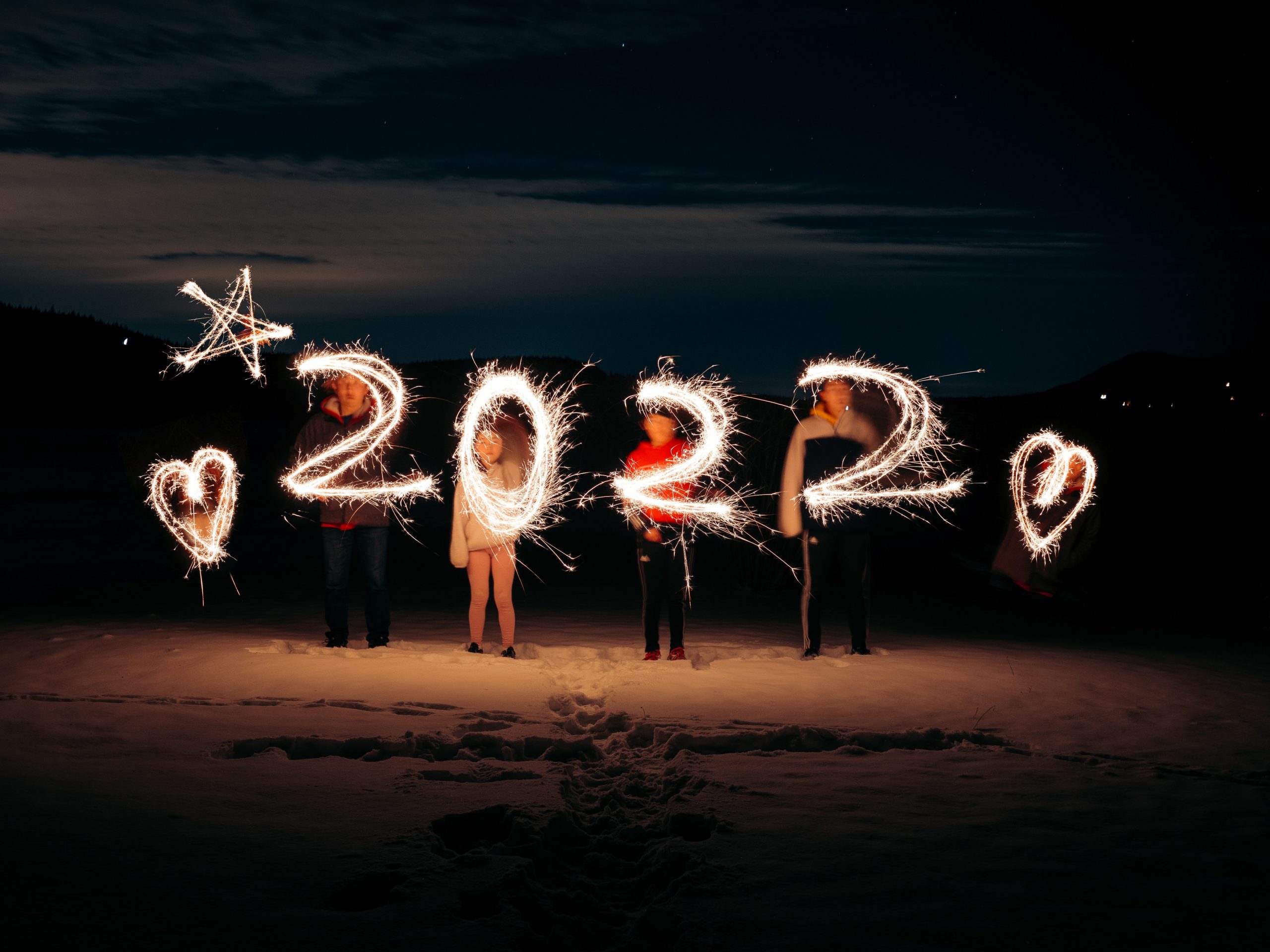 Are you eager to be finished with 2022? Maybe it was a tough year full of loss or disappointments. Maybe you're feeling like a failure because you look back and don't see that you've achieved anything worth doing. Whatever your reasons, are you looking back over the last twelve months and wondering if anything good happened?
On the other hand, maybe 2022 was an awesome year. Maybe you can look back with delight or pride at what happened. Hooray!
Whether this past year was awesome or awful, I hope you take some time to end the year well.
You and I have grown this past year. We've accomplished new things, overcome obstacles, suffered setbacks, encountered novel insights, and enjoyed moments of encouragement. As the year comes to a close, it's a good practice to reflect on all the things we've encountered on our journey.
Why?
Comparing who we were in January with who we are now helps us see how we've changed (for good or ill).
We don't want to forget the important lessons we've learned or discoveries we've made.
Remembering all we've achieved and overcome helps us start the new year on solid footing and a positive mindset.
Make a list of all you've achieved.
This is not just a list of projects completed in gold-star-worthy fashion. Far from it! You have accomplished many, many things just by surviving another year in this crazy world.
As you look back over your year, consider what you've done, tried to do, or survived that fits into each of these categories:
Goals accomplished
Habits formed or improved
Skills learned or improved
Obstacles overcome.
Tough situations you've lived through.
Personal and spiritual growth
Congratulations! See all you've accomplished! End your year well by taking time to recognize and celebrate your accomplishments.
Grieve the losses and disappointments
We don't succeed at everything we try. Sometimes we make mistakes. Sometimes others' mistakes affect us. And sometimes random stuff happens, like floods, car accidents, or an allergy that comes out of nowhere.
You and I have faced disappointments and losses this past year. We need to take time to grieve them.
Grieving isn't just for funerals. We will be better able to move past our losses when we've looked them in the eye and admitted to ourselves how much they hurt.
In order to end well, you need to spend some time with a journal, or in conversation with a trusted friend, and work through the losses you've encountered this past year. Extend yourself grace to admit and mourn your less-than-perfect life.
Here are some examples of what might be included:
The death of family, friends, coworkers, or pets
The loss of an important relationship (divorce, relocating, job change, etc.)
The loss of a job, ministry role, or other meaningful position.
A dream that you've had to let go.
A hoped-for event that didn't happen (getting a job, being admitted to a program, getting funding for a ministry, etc.)
An unexpected illness or injury
New limitations (from an injury, an aging body, or some other reason).
A failure, especially one that has long-term Implications, such as a business that failed.
Acknowledging these losses helps us move on.
"When one door closes, another one opens, but we so often look so long and so regretfully upon the closed door that we do not see the ones which open for us."

Alexander Graham Bell
What have you learned?
I hope you don't allow your mistakes and mishaps to fester and reinforce the lie that you are a failure. Instead, choose to see every failure—and every success—as a learning opportunity.
Therefore, part of ending the year well is thinking through all the beneficial lessons you've learned in this past year's school of hard knocks. Here are a few lessons I learned this past year:
Although I don't like being in the spotlight, I do feel confident teaching on stage in front of an audience. I think God is calling me to more of that.
Trying to convert my favorite cinnamon roll recipe into a gluten-free version isn't as easy as you'd think. I will never be able to replicate the texture of wheat dough with non-wheat flours, so I'm better off looking for new recipes to enjoy instead of trying to hold onto old favorites.
Three more questions to help you end well
What happened in the past year that you want more of in the year to come?
What happened in the past year that you want less of in the year to come?
Consider which activities, roles, mindsets, etc. you have "graduated" from this past year. In other words, what activities or responsibilities is it time to let go of, so you can move on to new and/or better things?
Celebrate your year
I hope these tips will help you embrace the whole truth about you, your growth, and your life journey this past year. It's not all awesome, but it's not all awful, either.
Be kind to yourself and honor all the good that has come from the things you've learned, overcome, and worked through.
Now, end this year well by choosing some achievement that's important to you, and celebrate it in the biggest, most joyful way you can.
Lisa E. Betz is an award-winning author, motivational speaker, and unconventional soul. She shares her quirky mysteries and thoughts on the joys and challenges of living authentically at lisaebetz.com.