How Ungodly Patriarchy Led To Present Chaos - Impacting Righteously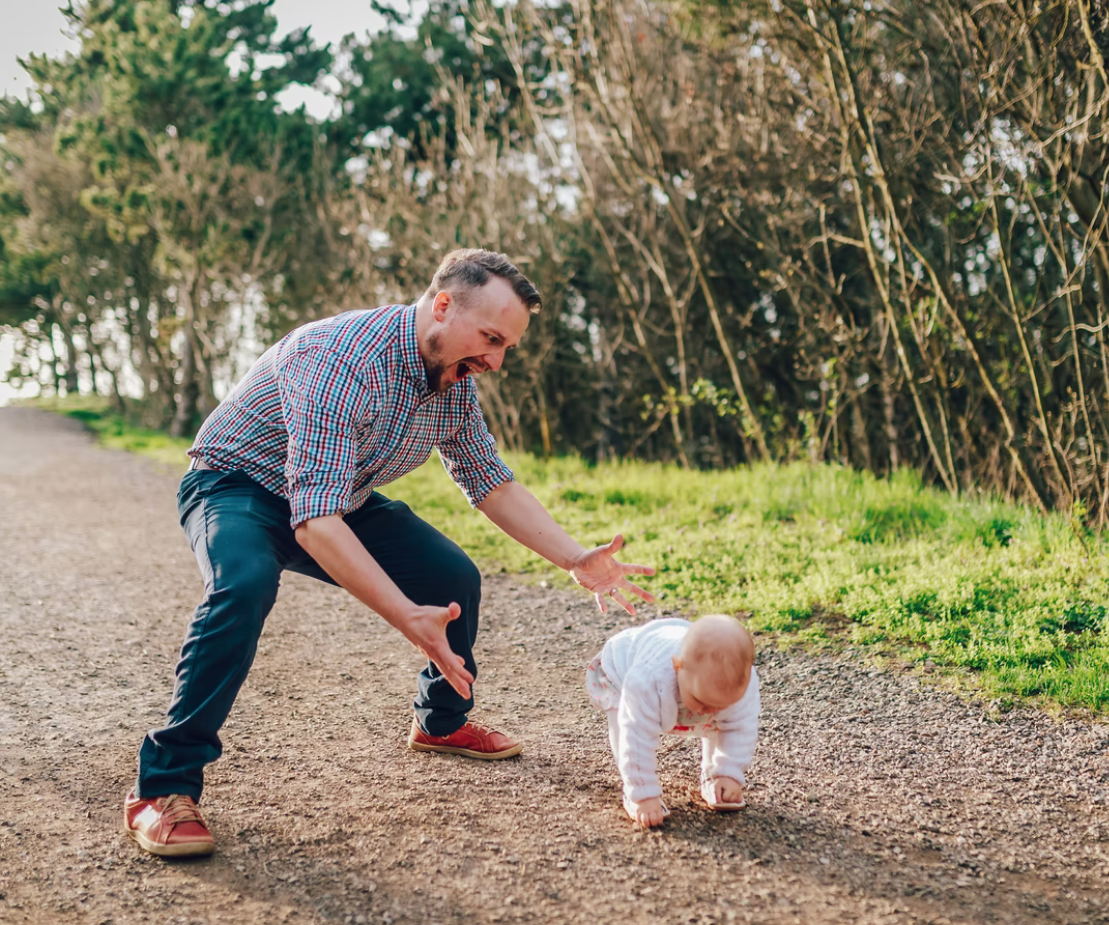 As I look at the mess society has become, I recognize a root problem of it all. I see major dysunction close to me. Painfully close. One in a leadership position is belittling, gaslighting, and controlling another. The recipient is somewhat gullible and is getting confused and messed up in the head, believing in the emotional and spiritual abuse.
A skewed understanding of God's word according to this abusive leader is rubbing off on the recipient. She is being controlled. Feelings of inferiority are apparent. It grieves me. I attempt to share truth with her, and she acts as if she agrees, but then I catch her saying things that show me that she's still under oppressive deception.
God does not authorize for leaders to treat people this way. God-ordained patriarchy is a very necessary and good thing. Thank God for patriarchs such as Abraham, Isaac, and Jacob! Though not perfect, they obeyed God in the grand scheme of things, as any good leader does. There are plenty leaders doing a good job, and for this, I am thankful.
On the other hand, I have experienced various types of abuse, because of certain leaders in my life. Countless others are recipients of such treatment. If leaders submit themselves to God's righteousness and authority, they would make wonderful leaders. Those under their leadership should cooperate, thrive, and God's will would be done.
One problem has been idolization of leaders and little accountability for them.
One example I know of personally, is that there is a religious group I used to be a part of, who followed dangerous, false teachings of their leader. To this day, people are still following his teachings and living dysfunctional lives as a result. Some of the men are contemptuous toward women, prideful, and spiritually unhealthy in general. Often (not surprisingly), marriages within this group are unhealthy and do not last.
Yet, divorce is forbidden. However, some teach that a man can remarry after the divorce and a woman can't. Some of the leaders around me who profess to be Christians are defending the false teacher who started the group, defending his teachings and rationalizing his views.
This is a common theme. Some leaders continue to run from accountability and deny their wrongdoings, while ignoring the pain of others. The goal is to protect their idol; to protect the man in charge and his reputation. Living in this kind of deception and denial, how will people get better? How will they heal? Thankfully, God is our healer. Regardless, it is a common theme: rampant cover ups, abuse and idolatry of men, positions and titles.
Due to sin, brutish, self-governing, and prideful leadership of some throughout time, much harm has been done. Now, things have backfired. Now things are coming full circle. As they have rebelled against God and gone their own way, abusive leaders have begun to reap what they have sown.
Yet, many blame women. Instead of acknowledging past and present misogyny and abuse, they blame feminism for current chaos. They fail to look in the mirror.
• Sure, radical feminism is a problem.
• Sure, general rebellion among people is a problem.
Generally, poor leadership is the root problem.
Instead of bowing to King Jesus and leading according to righteous, Christ-like servitude, some leaders became abusive to those under their leadership. This includes plenty religious men; men who profess to be Christians. It includes leadership in households, in churches, as well as in other institutions. Under such leadership, varying types of abuse occur. Other times, those in rebellion against what is lawful have not been dealt proper consequences by those in leadership.
"When the righteous are in authority, the people rejoice: but when the wicked beareth rule, the people mourn." Proverbs 29: 2
Instead of recognizing their leadership as a responsibility, some become lifted up in cold-hearted pride and use it to take advantage of, control others, and attempt to usurp authority over God. Some leaders have behaved as if they are the absolute authority.
They have sought control. Some love money. Some sought to highjack God's will. They exhalt and glorify themselves, oppress women and others. Certain types of leaders point people to themselves, instead of to God. They blame others at times, and flee from their own culpability.
In some religious circles, the reproach of these kinds of issues is not acknowledged. Some mock women and miss the point of why women can be used by God in both the presence and absence of sufficient male leadership.
For example, there was Deborah of the Bible; prophetess and judge in Israel. In typical fashion, some view male leadership as superiority. They claim God does not use women, or suggest He uses women in a different way because women are inferior.
I have heard men in a sense mocking the situation of Deborah in the Bible, and basically implying that God would stoop to such "low" levels to use a woman, only for desperate measures, and in desperate times. One man implied that Deborah had stolen man's glory.
See how when someone thinks that what God is doing through a person is for the glorification of the man, instead of God, they miss the point? The reality is, God is going to get done what He is going to get done. He is going to use whoever He chooses. Plenty people are not like this, but some are obsessed with recognition, respect, and power. Due to their warped perspective, they look at what God is doing as being man-centered, and they miss the point. It is all about God. People need to get over themselves.
"For I say, through the grace given unto me, to every man that is among you, not to think of himself more highly than he ought to think; but to think soberly, according as God hath dealt to every man the measure of faith. For as we have many members in one body, and all members have not the same office: So we, being many, are one body in Christ, and every one members one of another." Romans 12: 3-5.
They miss the whole point that it is the responsibility given by God for men to be leaders in doing God's will. Some fail, due to pride and refusal to submit to Jesus Christ as Lord. A woman is required to operate within her God-given calling. It is not inferior in any way. It is both God-glorifying and sufficient to operate within one's own God-given purpose, no matter what it is. There are plenty women in appropriate leadership roles according to God's design.
Of course God uses women! It was God, who in the beginning, said it was not good for the man to be alone. He said he would make a helpmeet for him. In addition, God uses women who are single and or childless, just as much as he uses women who are married with children. It is all about women submitting to God's will for their life and living in God-given purpose.
Some people hold certain positions and titles in higher esteem than others. This is not of God, but is often the people attempting to elevate themselves over others. It shows that they don't understand. Seems they don't accept that what God has set in order for leadership, roles, and callings is for God's divine purpose. It is not about the men, and it is not about the women.
• Abusers and other power hungry people should understand that leadership means greater responsibility.
• They do not have greater value, greater worth, or greater importance than others.
God is constantly using women in different ways, and these ways are not inferior. To the insecure, prideful man, it is somehow inferior when God works through a woman, compared to when He works through a man. I have heard rhetoric that implied such.
In certain regards, things have now backfired. People are reaping what they have sown, and the harvest is increasing!
• There is outcry from the people.
• Some women have gone too far and have become extreme in their feminist views.
• A spirit of anarchy is loose.
• There continues to be rampant allegations of, and proven cases of sexual and other kinds of abuse in households, churches, schools, and pretty much every institution.
• Where abuse was once hidden, it is more often being exposed. Perpetrators are being held accountable.
• Some leaders (including religious leaders) continue to run from the reproach of the disaster they have created by their love of power and disobedience to God.
• Some continue to blame feminism and others in general.
They do acrobats around accountability. They deny the big mess they have made of things, because they refused to obey God. The good news is, God's will is going to be done, regardless; no matter who He works through, and no matter how He works through them. I continue to be grateful for God-ordained leadership. We are to continually pray for leaders. 1 Timothy 2: 2.
I praise and thank God that there are men who lead correctly with a servant's heart, and in compliance to God. These men are not perfect, but try to do their best. I am a firm believer that leaders are not to be unfairly criticized for mistakes they make. I understand that I must pray for them and honor them. God calls men to be strong, effective leaders, but they cannot do it in their own strength.
What I have been describing are unrighteous leaders and how they influence the world we live in. They do not fear God. Some are derailed by pride and rebellion. Some go their own way, justify themselves, and blame others. Godly leadership is leadership carried out according to the will of God by imperfect people. My point is that much of the present chaos is a manifestation of leaders carrying out their obligations according to their own lust for power, control, and the pursuit of their own pleasure.
Here are some characteristics of ungodly leadership:
Controller.
Owns little responsibility.
Wants to play victim.
Abuser, aversion to culpability.
Runs from, rebels against God.
Denial about it, deflecting.
In addition to my own compliance to God and the authorities that He has established, it is very important to continue to pray for leaders. They need God's strengthening and His wisdom. They must be held accountable. They must do what is right. I am not praising radical feminism. Feminism itself is a byproduct of abuse of power and oppression of women. I believe that by the grace of God, if leadership is right; if it gets back in line and is right in the sight of God, everything else will line up and fall into place.