Inspired by Tozer - Blog - Eternal Perspective Ministries
A.W. Tozer has had a great impact on my life. When I was asked to contribute to this book, Inspired by Tozer, I gladly agreed to do so. You may want to take a look at it.
The book has 52 readings from artists, writers, and leaders who have been inspired by Tozer, and was edited by Lauren Barlow, the drummer and singer for the popular band BarlowGirl and an avid reader of Tozer and other Christian classics. Among the contributors are Michael Catt, Ben Kasica of Skillet, Joni Eareckson Tada, Chuck Swindoll, and many more.
Below is an excerpt from my contribution to the book.
A Tenuous Hope Versus a Certain Truth
The vague and tenuous hope that God is too kind to punish the ungodly has become a deadly opiate for the consciences of millions. It hushes their fears and allows them to practice all pleasant forms of iniquity while death draws every day nearer and the command to repent goes unheeded. —A. W. Tozer
In The Knowledge of the Holy, a book that profoundly impacted me when I came to Christ as a teenager, Tozer speaks of the attributes of God, including those we're tempted to minimize. Whether we affirm the holiness and justice of God—and the doctrine of hell, which is inseparable from them—may be the biggest test of whether the Bible or our culture is our true authority.
Without hell, perpetrators of evil throughout the ages would get away with every contemptible deed. But even if we acknowledge hell as a necessary punishment for evildoers, we rarely see ourselves as deserving it. After all, we are not Hitler, Stalin or Mao. (Are we?)
God responds, "There is no one righteous, not even one. . . . All have turned away, they have together become worthless; there is no one who does good, not even one" (Romans 3:10-12, NIV).
We consider ourselves good people.
We are dead wrong. To see the face of evil, we need only look in the mirror.
When most people speak of what a terrible notion hell is, they act as if it involves the suffering of innocent people. But nowhere does the Bible suggest that the innocent will spend even a moment in hell!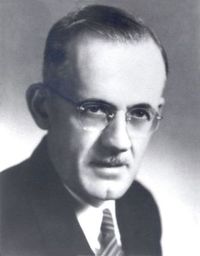 Tozer wrote, "What comes into our minds when we think about God is the most important thing about us." Many modern Christians have reduced Him to a single-attribute God. Never mind that the angels in God's presence do not cry out, day and night, "Love, love, love," but "Holy, holy, holy is the Lord Almighty" (Isaiah 6:3, NIV).
By all means, we should rejoice in God's mercy and love. But we must also recognize that our Lord is relentlessly holy, righteous and just. "Your eyes are too pure to look on evil; you cannot tolerate wrong" (Habakkuk 1:13, NIV).