The Privileged Life: Worthless and Unloved…or Worthy and Loved?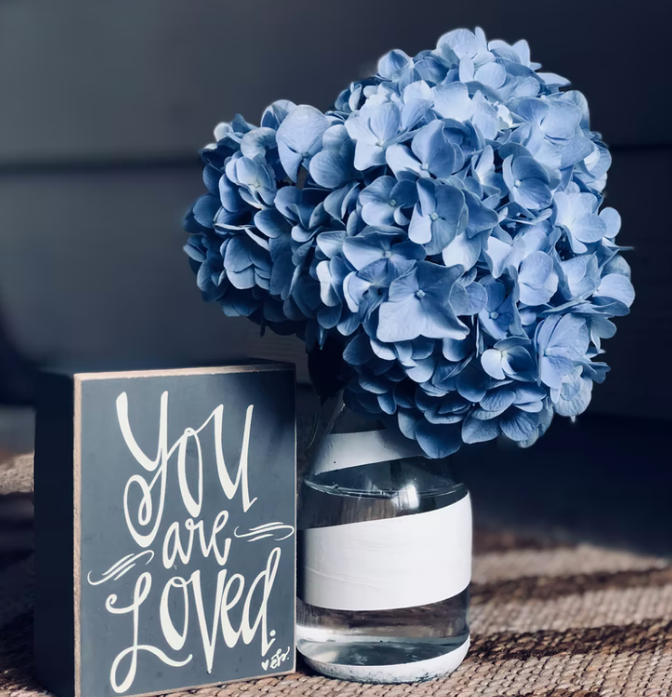 "…that Christ may dwell in your hearts through faith; that you, being rooted and grounded in love, may be able to comprehend with all the saints what is the width and length and depth and height—to know the love of Christ which passes knowledge…." Ephesians 3:17-19a
Shuffled in with other old documents at our home is a 1908 stock certificate. Its yellowed paper, illustrated with miners and sealed with a gold stamp, shows that my beloved's great-grandfather was the proud owner of $150 worth of shares for a company mining gold and copper in Mexico.
The back is blank. It has never been redeemed.
Wow! Imagine what it's worth today! At the very least, the $150 paid for these shares would be worth about $4,500 in today's valuation, a substantial investment for this ancestor who had a modest income.1 With more than a century's worth of accrued interest and dividends, this little piece of paper should be a real "gold mine."
There's just one problem…the company doesn't exist anymore. It probably went out of business shortly after this stock was issued. The certificate is completely worthless, unless someone wants to buy it on eBay as wall art.
A "gold mine" that's worthless. Hard to believe.
A few years ago, some of my friends ministered to a woman in Ecuador who was desperately ill, at death's door, an infection ravaging her body due to a botched abortion. The woman could not fathom that anyone would come to her aid…nor could she believe that God would ever forgive her because of the abortion she had received. My friends sought to console her, explaining that God could forgive her completely and heal her. They tried to explain the depth of Christ's love, but it was incomprehensible to her. How could God forgive her? She believed she was worthless.2
Do you ever feel that way about yourself? Unloved? Unvalued? Not worth anyone's love? Like that ancient stock certificate?
The truth is, we're all worthless. Totally undeserving of God's love. It wouldn't matter today if I had given away a million dollars' worth of gifts or served meals to a thousand homeless people or written a Pulitzer-prize novel. I'm corrupted, to the very center of my core…and so are you. Adam and Eve fell in their original sin, and we're the dominoes tumbling down in succession. There is absolutely nothing you or I can do to earn or deserve the love of God.
So, where's the hope for us? On this very day of love, Valentine's Day, we could stand with the woman in Ecuador—looking at our shame, unable to believe that God could ever love us.
Or…we could look to God.
The apostle John wrote some of the most powerful three words in the Bible: "God is love." A few verses down in 1 John 4:19, you'll find these comforting words as well: "We love Him because He first loved us."
Think about it. He first loved us. We didn't go running to Him first, begging for Him to love us. He was already there, calling us to Him. In fact, we were completely dead corpses in our sin, unable to lift our heads or respond—until He breathed new life into us at the cross.
He died for us. Not out of duty. Not out of coercion. He made the ultimate sacrifice for us, out of the depths of His great love for us. He valued us that much.
Our true worth comes not from what we see in ourselves—what we have done, what we haven't done, or how we have lived. Our merit comes from His view of us—we are His beloved children, and He will save us because the affection He has bestowed upon us. He is infinite love.
Friends, we can't fully comprehend this kind of love. It surpasses all understanding. Christ has invested everything in you…you are His "gold mine" with a value that never fades.
As this Valentine's Day comes to a close, consider the original love that inspired it. Whatever may have happened to you today—whether you felt loved or unloved—may you rest in His Spirit, in His complete and overwhelming affection for you. You are loved. And He has made you worthy.
Father God, Author of Love, how we praise You for the fathomless love You have bestowed upon us through Your Son, Jesus Christ. Let us adore You today and rest in the knowledge that He has counted us worthy enough to purchase our salvation on His cross. May we adore You more and more as we rest in Your grace. In Jesus' loving name, Amen.
#theprivilegedlife #lightbournecreative #JesusChrist #thankful #gratefulheart #prayerfor2021 #prayforhealing #thankyouJesus #thankfultoGod #privilegedchildofGod #privileged #gratitude #abundantlife #Christianprivilege #Christianlife #Christian #theprayerlife #love #loveJesus #prayerforendofpandemic #family #blessed #grateful #celebratelife #givethanks #faithlife #loveofGod #freedominfaith #joy #joyoftheLord #prayforchristians #walkthetalk #forgiveness #walkingwithjesus #hope #hopeinChrist #hopeinJesus #childoftheKing #thanksgiving #importanceofprayer #Christianlove #love #valentinesday #valentine #lastinglove #loveofChrist #worthyoflove #goldmine #stockcertificate #oldgold #goldrush #allgold
© Copyright 2022 Nancy C. Williams, Lightbourne Creative (text and photography)
Scripture taken from the New King James Version®. Copyright © 1982 by Thomas Nelson. Used by permission. All rights reserved.
1https://www.in2013dollars.com/us/inflation/1908?amount=150
2A postscript to this story—I was later told that the woman recovered and was receiving continued care as well as counseling through a local church. Pray that she will know her true value in Christ and accept His great love for her.