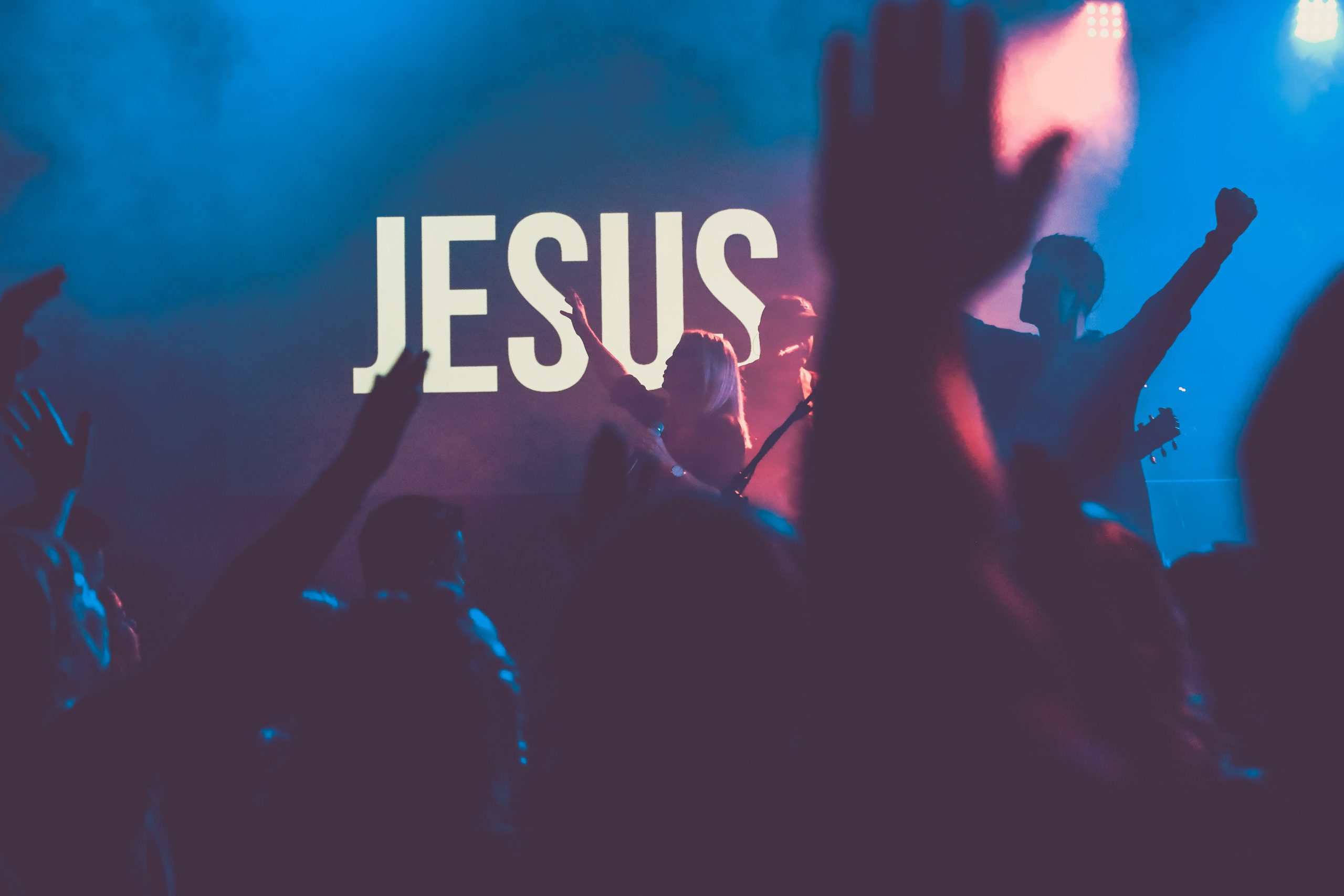 What do we mean when we say worship is the ultimate priority?
We mean that it effects every part of our lives and that it takes first place before everything else.
Whole-Life Worship
Paul makes a powerful statement in Romans 12:1–2 about the concept of whole-life worship. His words there come after what is possibly the greatest exposition of theology in all of Scripture. Those first eleven chapters of Romans are a monumental treatise, taking us from the wrath of God through the redemption of man, to the plan of God for Israel and the church. All the great themes of redemptive theology are there, and in response to them we find the very familiar words of Romans 12:1–2:
Therefore I urge you, brethren, by the mercies of God, to present your bodies a living and holy sacrifice, acceptable to God, which is your spiritual service of worship. And do not be conformed to this world, but be transformed by the renewing of your mind, so that you may prove what the will of God is, that which is good and acceptable and perfect.
"The mercies of God" refers to what Paul has described in the first eleven chapters. The theme of those chapters is God's merciful work of salvation on our behalf. Through eleven chapters of doctrine, Paul defines the Christian life and all its benefits. Now he says that our only adequate response to what God has done for us—and the starting point for acceptable—spiritual worship, is to present ourselves as a living sacrifice.
First Peter reiterates the same basic truth. In chapter 1, Peter gives a full and rich statement of what Christ has done for us:
May grace and peace be yours in the fullest measure. Blessed be the God and Father of our Lord Jesus Christ, who according to His great mercy has caused us to be born again to a living hope through the resurrection of Jesus Christ from the dead, to obtain an inheritance which is imperishable and undefiled and will not fade away, reserved in heaven for you, who are protected by the power of God through faith for a salvation ready to be revealed in the last time. (vv. 2–5)
Note our response to that in chapter 2, verse 5: "You also, as living stones, are being built up as a spiritual house for a holy priesthood, to offer up spiritual sacrifices acceptable to God through Jesus Christ." Peter's argument is identical to Paul's: Because of what God has done for us, we are to be occupied with offering up acceptable spiritual sacrifices of worship.
Another New Testament passage that parallels Romans 12:1–2 is Hebrews 12:28–29. Verse 28 says, "Therefore, since we receive a kingdom which cannot be shaken [again, he is dealing with what God has done for us], let us show gratitude, by which we may offer to God an acceptable service with reverence and awe." Our all-inclusive response to God, our chief priority, is pure, acceptable worship.
The Order of Priorities
As we have seen, God's Word repeatedly confirms the absolute priority of worship. Hebrews 11 contains a list of Old Testament heroes of faith. First on the list is Abel. His life echoes one word: worship. The single dominant issue in Abel's story is that he was a true worshiper; his worship was in accord with the will and the plan of God, and his offering was accepted by God. That is really all we know about his life.
The second person in Hebrews 11 is Enoch, who also may be identified with a single word: walk. Enoch walked with God; he lived a godly, faithful, dedicated life. One day he walked from earth to heaven!
Third on the list is Noah. When we think of Noah, the word we think of is work. He spent 120 years building the ark. That is work—the work of faith.
There is an order to Hebrews 11 that goes beyond the chronological. It is an order of priorities: First comes worship, then walk, then work. It is the same order we saw in the layout of the camp of Israel around the Tabernacle. The priests, those whose function was to lead the people in worship, camped immediately surrounding the Tabernacle. Beyond them were the Levites, whose function was service. Those positions illustrated that worship was to be the central activity, and service was secondary.
The same order was built into the law. Moses established specific age requirements for different ministries. According to Numbers 1:3, a young Israelite could serve as a soldier when he was twenty. Numbers 8:24 tells us that a Levite could begin to work in the Tabernacle when he was twenty-five. But Numbers 4:3 says that to be a priest and lead the people in worship, a man had to be thirty. The reason is simple: Leading in worship demands the highest level of maturity, because as the first priority in the divine order, worship holds the greatest significance.
We see the same order of priority in the activities of the angels. In Isaiah 6, the prophet describes his vision:
In the year of King Uzziah's death I saw the Lord sitting on a throne, lofty and exalted, with the train of His robe filling the temple. Seraphim stood above Him, each having six wings: with two he covered his face, and with two he covered his feet, and with two he flew. And one called out to another and said, "Holy, Holy, Holy, is the Lord of hosts, the whole earth is full of His glory." (vv. 1–3)
The seraphim are a class of angelic beings associated with the presence of God. It is particularly interesting to note that of their six wings, four are related to worship and only two are related to service. They cover their feet to protect the holiness of God. They cover their faces because they cannot look upon His glory. With the two remaining wings they are able to fly and take care of whatever activities their service requires.
Ministry must be kept in perspective. A. P. Gibbs correctly observed that ministry is that which comes down from the Father by the Son in the power of the Spirit through the human instrument. Worship starts in the human instrument and goes up by the power of the Holy Spirit through the Son to the Father.[1]
In the Old Testament, the prophet, who was a minister of God's Word, spoke from God to the people. The priest, who led the worship, spoke from the people to God. Worship is the perfect balance to ministry, but the order of priority begins with worship, not ministry.
Luke 10:38–42 tells the familiar account of Jesus' visit to Mary and Martha:
Now as they were traveling along, He entered a village; and a woman named Martha welcomed Him into her home. She had a sister called Mary, who was seated at the Lord's feet, listening to His word. But Martha was distracted with all her preparations; and she came up to Him and said, "Lord, do You not care that my sister has left me to do all the serving alone? Then tell her to help me." But the Lord answered and said to her, "Martha, Martha, you are worried and bothered about so many things; but only one thing is necessary, for Mary has chosen the good part, which shall not be taken away from her."
Worship is the primary essential (in Jesus' words, the only thing), and service is a wonderful and necessary corollary to it. Worship is central in the will of God—the great sine qua non of all Christian experience.
Jesus taught a similar lesson, again at the home of Mary and Martha. Lazarus, their brother, whom Jesus had raised from the dead, was there.
So they made Him a supper there, and Martha was serving; but Lazarus was one of those reclining at the table with Him. Mary then took a pound of very costly perfume of pure nard, and anointed the feet of Jesus and wiped His feet with her hair; and the house was filled with the fragrance of the perfume. But Judas Iscariot, one of His disciples, who was intending to betray Him, said, "Why was this perfume not sold for three hundred denarii and given to poor people?" Now he said this, not because he was concerned about the poor, but because he was a thief, and as he had the money box, he used to pilfer what was put into it. Therefore Jesus said, "Let her alone, so that she may keep it for the day of My burial. For you always have the poor with you, but you do not always have Me." (John 12:2–8)
What Mary did was a very humiliating thing. A woman's hair is her glory; and a man's feet, dirty with the dust or mud of the roads, are nobody's glory. To use such costly ointment (worth a year's wages) seemed incredibly wasteful to the pragmatists. Notice that they were represented by Judas. Jesus rebuked them for their attitude. Mary's act was sincere worship, and Jesus commended her for understanding the priority.
Our desire as Christians should be to prioritize worship just as Mary did. Only then will we be "a living and holy sacrifice, acceptable to God" (Romans 12:1).