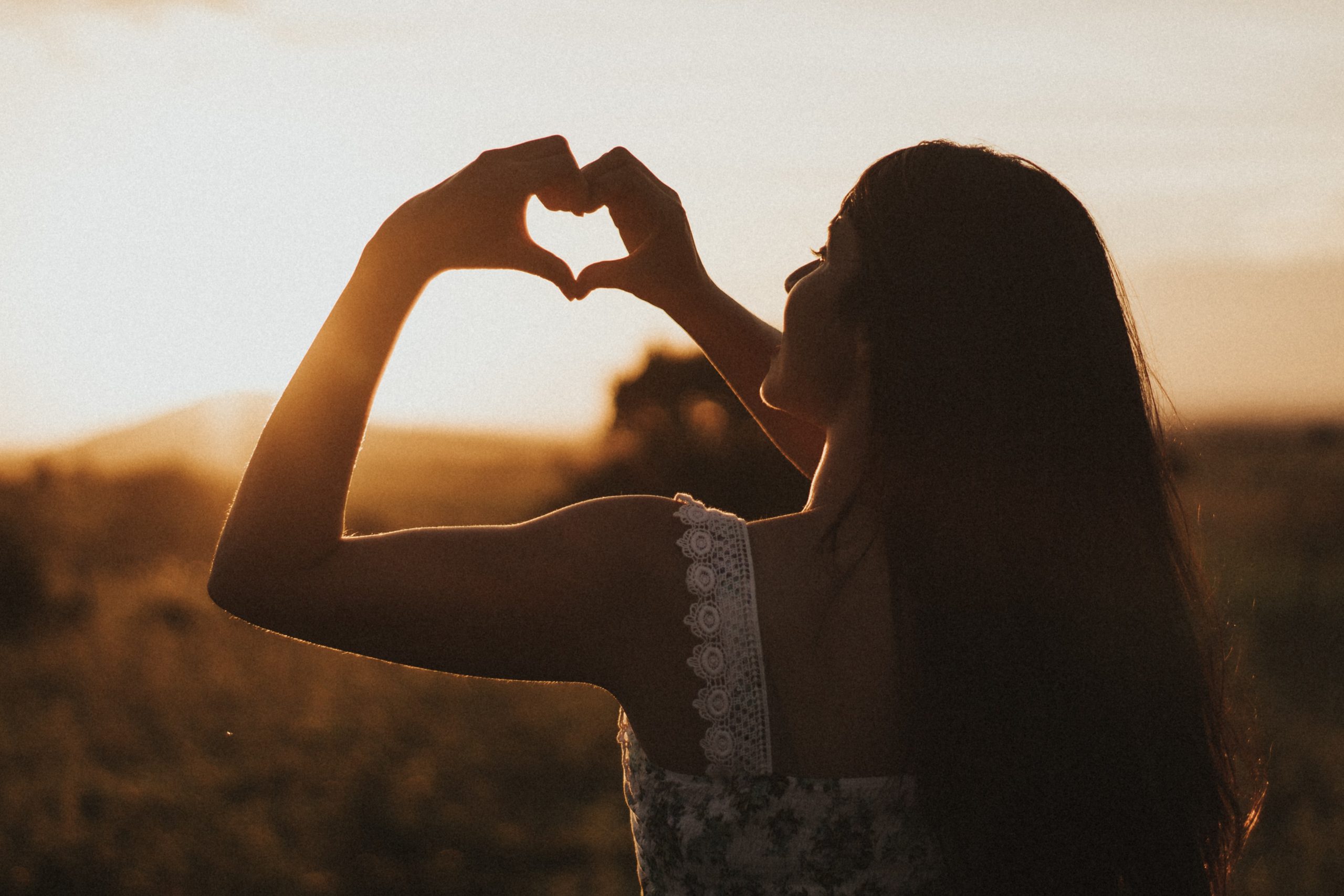 ​You want your self-esteem back!
You've recently been through a divorce. Your self-esteem is at a low point and you want it back! Or perhaps you've always lacked a strong sense of self, and that's one reason your marriage didn't work. You see that now, and you're ready to learn and grow and become your own best friend. First, let's define "sense of self" and "self-esteem."
sense of self – refers to your perception of the collection of characteristics that define you.
self-esteem – your image of yourself as a confident person able to express your true self in a positive manner. You see yourself as able to grow and learn. You know who you are, your likes and dislikes.
 What's so important about having self-esteem? I can tell you from personal experience, you'll feel better emotionally, physically, and spiritually as you become your true, authentic self.
     Although I'd always considered myself a strong person, after leaving my husband of twenty-five years, I discovered I had a lot of fears. I was afraid I'd screw up when learning how to ride the light-rail. I was afraid I would make a big blunder in handling my finances. I was afraid I'd be unable to make new friends. And so on. There were also times when I wondered if I could have done more to save my marriage, although I couldn't think of what that might have been.
     There were days I struggled to get out of bed, and some days I didn't. I certainly did not see myself as confident. But little by little I found my way. If you are doubting yourself as I did, here are some steps that will help you discover the strong, mentally healthy person inside you who's waiting to get out.
​Discover the strong, mentally healthy person inside you! 
Claim Your Heritage
I had a new friend who collected and wore pins in the shape of a crown. I wondered if she thought of herself as royalty, although she never exhibited the haughty attitude I associated with that class. I finally asked her what wearing the crown symbolized for her. "I'm a princess," she said, smiling. "I'm the daughter of the most high king!" (It would have been nice if she'd added, "And so are you!" and handed over one of her pins!)
     Even though I was (and am) a Christian, I'd not heard my relationship to the Lord put in those terms. I've always believed I was God's child, but her comment sparked a desire to know more specifically what the Bible had to say about our royalty. Beginning with my belief that God is "King of kings" and "Lord of lords," I found two of many references:
Galatians 4:7. So you are no longer a slave, but God's child; and since you are His child, God has made you also an heir.
​
1 Peter 2:9. But you are not like that, for you are a chosen people. You are royal priests, a holy nation, God's very own possession. As a result, you can show others the goodness of God, for He called you out of the darkness into His wonderful light.
While is great to see ourselves as royalty, there's still the specific question of how God sees us. 
Colossians 1:22-23 says, He reconciled [me] by Christ's physical body through death to present [me] holy in His sight, without blemish and free from accusation—if [I] continue in [my] faith, established and firm, and do not move from the hope held out in the gospel

​Self-talk and guilt
 Self-talk is your internal dialogue. What do you tell yourself about who you are? Do you encourage yourself or replay real or imagined negative feedback from others? When I catch myself thinking I've said or done something stupid, I try changing the word "stupid" to "silly", which is most often a better descriptor. If it's a serious blunder I've committed, I remind myself I'm human. God loves me just the same. When appropriate, He will help me rectify those mistakes if I ask Him. He is always ready to forgive us. If God forgives us, shouldn't we forgive ourselves?
1 John 1:9 If we confess our sins, He is faithful and just to forgive us our sins and to cleanse us from all unrighteousness. 
Try using a few favorite affirmations when you feel stressed or scared. (Check out Steve Pederson's 21 Christian Affirmations for Self-Esteem) Two of my favorites are: I can do all things through Him who gives me strength (Philippians 4:13), and I am deeply loved for who I am and not what I do. (Romans 5:8)
Comparing ourselves to others
Did God make multiple copies of us? Of course not! Then why do we sometimes feel less than someone else? There's that self-talk again: "I can't be as good as so and so at this or that," we tell ourselves. Instead, ask yourself if you can achieve your goal by another route. Or consider choosing a different goal that more closely aligns with who you are and what you really want. We all have equal importance in God's eyes while being unique. Neither our strengths nor our weaknesses define our worth. Our value is in being who God made us to be. (Remember that Romans 5:8 affirmation!)
2 Corinthians 10:12 Not that we dare to classify or compare ourselves with some of those who are commending themselves. But when they measure themselves by one another and compare themselves with one another, they are without understanding.
​
Explore your potential
You are endowed with natural talents. Do you know what those are but have been discouraged in using those by a spouse or other naysayer? In this season of re-evaluating who you are, consider exploring undeveloped talents you might have. In my blog post Overcoming Divorce Trauma with "Radical Acceptance", I write about how finding even the tiniest path to change can open the way to bigger change. 
​     Going back to school was a stretch for me. I hadn't had to "knuckle down" and study for years. I struggled in the beginning, but the struggle was worthwhile. Not only did I feel good about eventually earning an advanced certification, it opened more growth opportunities for me.
Psalm 139:14. I praise You, for I am fearfully and wonderfully made. Wonderful are Your works; my soul knows it very well

​​Get creative, get physical
Consider what energizes you and try new things. What have you secretly wanted to do but never got up the nerve or told yourself you didn't have the time to do. Take the time now to discover more about yourself. Have you always wanted to sing but never had the nerve? Find some friends to join in a karaoke party. Take a painting class. Try judo.
     When I was growing up, I envied friends who could dance, thinking I was not graceful. During my divorce recovery I decided to give ballroom dancing a whirl. To my delight, I found with each practice session, I grew better and better. As I did, I felt more comfortable in my body. Of course, I would never compare myself to Ginger Rogers, but I could compare me to my earlier self and celebrate my progress.
 1 Corinthians 6:19-20 Or do you not know that your body is a temple of the Holy Spirit within you, whom you have from God? You are not your own, for you were bought with a price. So glorify God in your body. 
​Volunteer
"Your role as a volunteer can give you a sense of pride and identity. And the better you feel about yourself, the more likely you are to have a positive view of your life and future goals." The following are some of the benefits of volunteering listed by *Western State Connecticut University.
#1: Volunteering connects you to others, helping you make new friends and contacts.
#2. Volunteering is good for your mind and body. It increases self-confidence, combats depression, and helps you stay physically healthy. (No more staying in bed!)
#3. It can advance your career, giving you career experience and teaching you valuable job skills.
#4: Volunteering brings fun and fulfillment to your life.
There's a feeling of satisfaction when volunteering at a soup kitchen or learning how to comfort an abandoned pet at a shelter. One of my volunteer gigs was volunteering to help write and produce a newsletter for a local natural history museum. Not only did I hone my skills as a writer, it proved to be a springboard for the publication of my first non-fiction book, Keiko's Story: A Killer Whale Goes Home. 
Acts 20:35 In all things I have shown you that by working hard in this way we must help the weak and remember the words of the Lord Jesus, how he himself said, 'It is more blessed to give than to receive.'"​
​Seek out those who will build you up
If you're newly divorced, your ego may have suffered quite a blow. Maybe though, the erosion of your self-esteem began years earlier. Whatever your experience, you don't need negative people in your life. Maybe when you're stronger, you can handle them, but you might be too vulnerable right now. That was true for me. I left behind a few friends who did not understand my need to leave my husband. I left my church which did not support me in that decision. I allowed my family to embrace me with love and support. And I attended a divorce support group and sought out friends through a Christian singles group. Ask God to help you find those who can build you up. And be open to build up others as you heal.
1 Thessalonians 5:11 Therefore encourage one another and build one another up, just as you are doing.
​Learn to set boundaries
As you gain confidence in who you are and what feels meaningful, you'll find it easier to say "no" to what doesn't fit you, and "yes" to what does. Not everyone is going to be pleased with your values, and there will be times when you'll experience pushback. There are also people who are more "takers" than "givers." A friend once told me, "Linda, 'No' is a Christian word." Learn to say "No" if you find your relationship depleting. Each time you stand firm in your beliefs and actions, you'll gain self-confidence.
     I learned a lot about boundaries while taking ballroom dancing after my divorce. As I grew more confident. I was happy to take suggestions from a knowledgeable partner, but I didn't tolerate untoward criticism for my dancing. That translated to decisions regarding dating, too.
     I became very open with my dates about what kind of intimacy I allowed and didn't allow. Typically, on a third date I'd be asked the same question: "Where do we go from here?" I knew this was code for "Are we going to have sex, and if so, when?"
My response became typical too. "You should know that I hope to marry again someday. I'm a Christian, and I don't intend to become intimate before then."
     "Good luck in finding someone who agrees to that!" he'd say.
     "If I never do, than I'll know that's part of God's plan for me," I responded. "If he believes the same way I do, then I'll know we have potential for a lasting relationship, won't I?"
     Then one evening, I had a date with someone who respected my intimacy boundary and had one of his own. Our marriage has been the kind I always hoped for.
​
Conclusion
One of my mantras is, "You never know until you make your move." Another is, "Trust God and do the next thing." You may be hurting right now, thinking your life sucks, but, as you can see, there's a world of opportunity waiting for you to make your next move. I urge you to get out of bed and go for it. God's got you!
​Blessings,
Note: This article is certainly not the last word on self-esteem. If you Google the term, you'll find more ideas on how to build your self-esteem. For more on boundaries, check out this book: Boundaries Updated and Expanded Edition: When to Say Yes, How to Say No to Take Control of Your Life by Henry Cloud and John Townsend, Oct 3, 2017
Linda M. Kurth is a writer and a divorced and remarried Christian. In going through the divorce, she experienced a dichotomy of responses from the Christian community. After sharing some of those experiences in her memoir, God, the Devil, and Divorce, she's heard many stories of divorced Christians who have struggled with the same issues. This blog invites divorced Christians to tell their stories with the goal of encouraging churches to resist condemnation and become a source of healing and grace. 
Republished with permission from Linda M. Kurth from her blog at https://www.lindamkurth.com/.