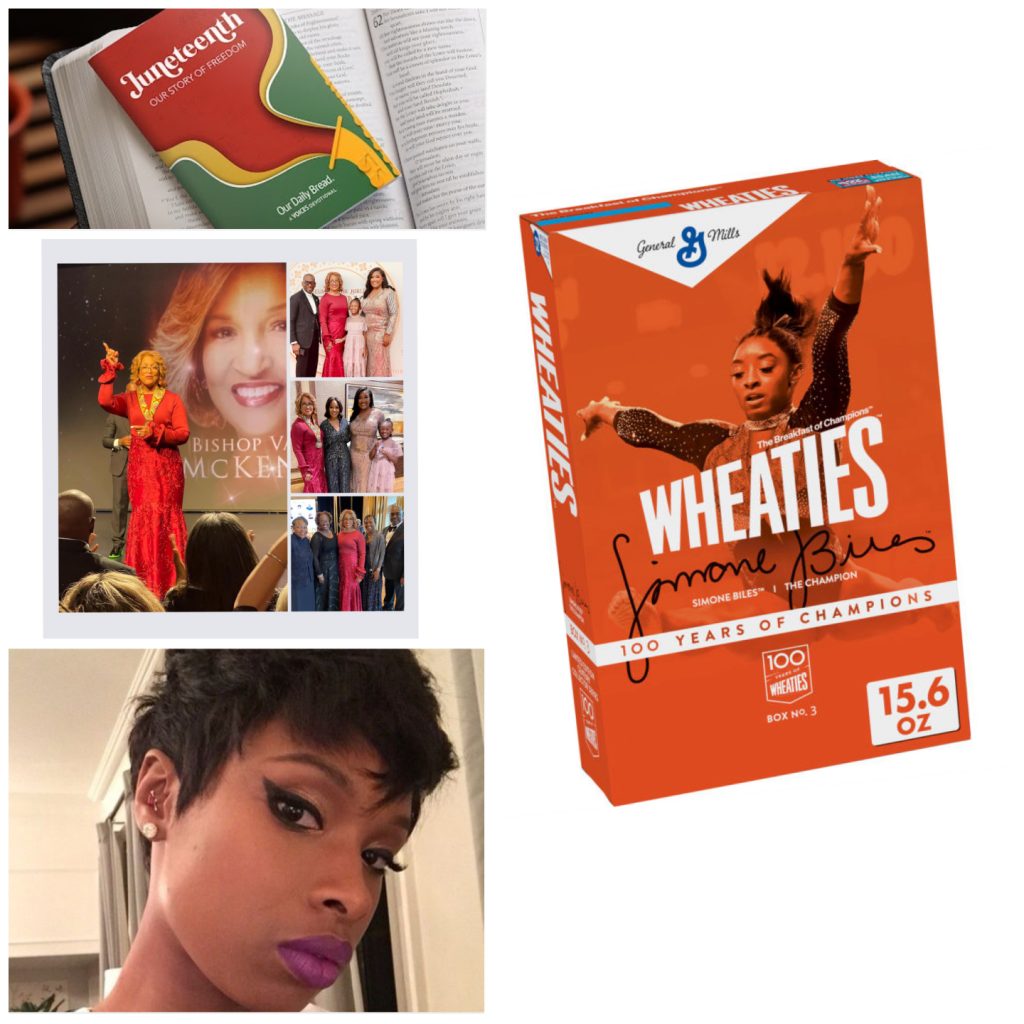 Hello World,
I'm back with my monthly roundup of blog posts and or magazine articles for black Christian women! Below is my Top 10 monthly roundup of blog posts and or magazine/newspaper articles for black Christian women for June, but you don't have be a black Christian woman to to check them out. As usual, let me know if you like my list! Enjoy and share!
1."Theologian Candice Marie Benbow on creating her own relationship with God"
Excerpt: Organized religion plays an important role in many Americans lives. But the Christian church isn't always a welcoming place. This week, one woman's journey of connecting with God in and outside the confines of organized religion. And how she's on a mission to make faith more accessible to everyone. See more at: ctpublic.org.
2."'Blessing of Elders' lauds 7 Black Christian luminaries at Museum of the Bible gala" by Adelle M. Banks
Excerpt: Bishop Vashti McKenzie, an honoree and the first woman prelate in the more than 200-year-old African Methodist Episcopal Church, said she accepted her award "on behalf of women who have been pushed to the margins of church culture, yet their gifts continue to make room for them." As McKenzie stood between her daughter and granddaughter, whom she asked to join her on stage, she urged others to adhere to the biblical admonition to "stand firm." See more at: religionnews.com.
3. "Our Daily Bread Releases 'Juneteenth: Faith and Freedom' Film" by Ross Cluver
Excerpt: "As we began our research, we learned more about the depth of faith stories and biblical convictions included in the first celebration of the day and the many subsequent celebrations. We want to make sure that the Christian faith roots and worldview of the men and women who began celebrating this day are not lost in celebrations of the holiday. In our research, we also learned an interesting fact: Ms. Opal Lee, who urged Congress to recognize Juneteenth, is a faithful follower of Jesus and reader of Our Daily Bread," says Dr. Matt Lucas, CEO and president of Our Daily Bread Ministries. In Juneteenth: Faith and Freedom, Our Daily Bread Ministries' Rasool Berry brings viewers on a journey of discovery as he explores how Juneteenth unfolded in Galveston, Texas, where the celebration originated. Berry visits historical sites and talks to scholars, advocates, direct descendants of formerly enslaved people, as well as the "grandmother of Juneteenth," Ms. Opal Lee. They uncover what actually happened on June 19, 1865 and discuss the community response, the aftermath of events, and what happens next. See more at: ccmmagazine.com.
4. "After Roe's fall, Black churches support some or all reproductive health options" by Adelle M. Banks
Excerpt: For Evangelist Lesley W. Monet, the week since the fall of Roe v. Wade has been a time of praise and preparation. For Dr. Miriam Burnett, it has been a time of protest and preparation. Monet, international director of the Church of God in Christ's Family Life Campaign, recently moved to Tennessee, where the predominantly Black Pentecostal denomination plans to turn a former Catholic monastery into a facility that, among other things, will offer pre-natal and post-natal care in a state where maternal and infant mortality for Black women is high. See more at: religionnews.com.
5. "Simone Biles covers Wheaties' 100th anniversary box" by Ebony Williams
Excerpt: With 32 Olympic and World Championship medals under her belt, Simone Biles has now achieved another sports milestone: She'll be the face of Wheaties' 100th anniversary cereal box. Biles' cover will be the final design in Wheaties' Century Series collection, which has already featured Michael Jordan and Muhammad Ali. Biles' cover captures her focus on the beam as the decorated Olympian does a split jump, and her signature graces the box. See more at: ajc.com.
6. "Mellody Hobson To Make History By Becoming Part Owner of the Denver Broncos" by Cedric 'BIG CED' Thornton
Excerpt: In Walton's statement about the winning bid to purchase the franchise, he made mention of a Black woman, Mellody Hobson being part of The Walton-Penner group, who would be the new owners of the Denver Broncos. This would make Hobson the first Black woman to be part of an NFL ownership group. See more at: blackenterprise.com.
7. "Jennifer Hudson Shares Video from the Moment After She Became an EGOT: 'I am Overwhelmed'" by
Excerpt: Jennifer Hudson is still celebrating after earning an EGOT on Sunday night at the 75th annual Tony Awards. The singer and actress clinched her first Tony this weekend when A Strange Loop, on which she serves as a producer, won best musical. On Tuesday, she shared an up-close look at her celebration after the show in a video posted to Instagram. "As I said when I won the Oscar [for Dreamgirls], look what God can do," she said in the video, in which she holds up a champagne flute to toast some of her friends. See more at: people.com.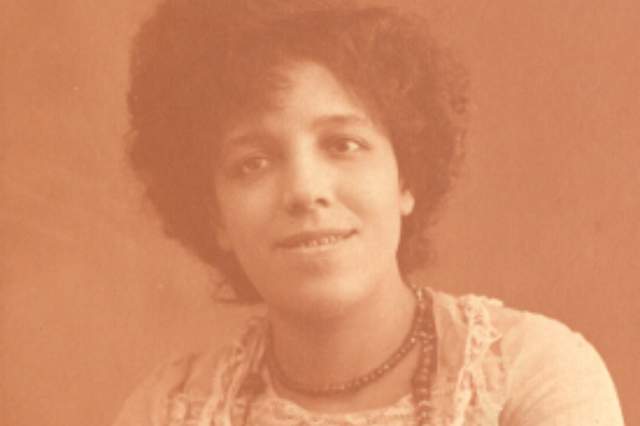 8. "Google Doodle Celebrates Black Opera Singer And Composer Amanda Aldridge" by Melissa Noel
Excerpt: Google is celebrating the life and career of Black British composer, teacher and opera singer Amanda Aldridge with its latest doodle. Aldridge is best known as a composer who released dozens of instrumental tracks, parlour music, and over 30 songs under the pseudonym Montague Ring, according to tech giant which often changes its classic logo to highlight a historical figure or special occasion relating to a specific date. On this day in 1911, Aldridge performed a piano recital at Queens Small Hall, London's pre-war principal concert venue and the original home of the BBC Symphony and London Philharmonic Orchestras. See more at: essence.com. 
9. "Tabitha Brown Hosts Food Network's First Vegan Cooking Show" by Anna Starostinetskaya
Excerpt: A vegan cooking competition show is finally hitting Food Network and its host, Tabitha Brown, is everyone's favorite vegan foodie. Called It's CompliPlated, the show is built around the premise that cooking should be inclusive of everyone at the table. As such, each episode will feature four chefs who will be tasked with creating plant-based dishes for celebrity chef Maneet Chauhan and rotating guest judges who have various dietary restrictions.  "It's CompliPlated reflects what it's actually like to make a meal the whole family will love—it's not easy to make one dish for everyone and this series makes it fun," Jane Latman, President, Home & Food Content and Streaming, Warner Bros. Discovery (Food Network's parent company), said in a statement. "Tabitha Brown's energy, sense of humor and real-life journey to becoming vegan make her the perfect host to take us on this adventure." See more at: vegnews.com.
10. "R. Kelly Has Been Convicted of Sex Crimes Against Black Women. Why Did It Take Nearly 30 Years?" by By Candice Norwood, The 19th
Excerpt: It took nearly 30 years, dozens of alleged victims, multiple video recordings, an explosive news investigation, a social media campaign, a documentary and two criminal trials before the singer R. Kelly was convicted of sex crimes. A federal jury this week found Kelly guilty of nine criminal charges related to racketeering and sex trafficking that involved recruiting and grooming young women and girls for sex. The six-week trial marked a significant moment: It's the first high-profile court case focusing on sexual abuse against Black women and girls since the viral #MeToo movement began. See more at: faithfullymagazine.com.
If you know of any black Christian women bloggers and or writers, please e-mail me at jacqueline@afterthealtarcall.com as I'm always interested in expanding my community of black Christian women blog, magazines and websites. As I noted before, while this is a roundup of interesting blog posts and or magazine and newspaper articles for black Christian women, you don't have to be one to appreciate these pieces  
.
Comments
comments
Property of Jacqueline J. Holness, creator of AftertheAltarCall.com.