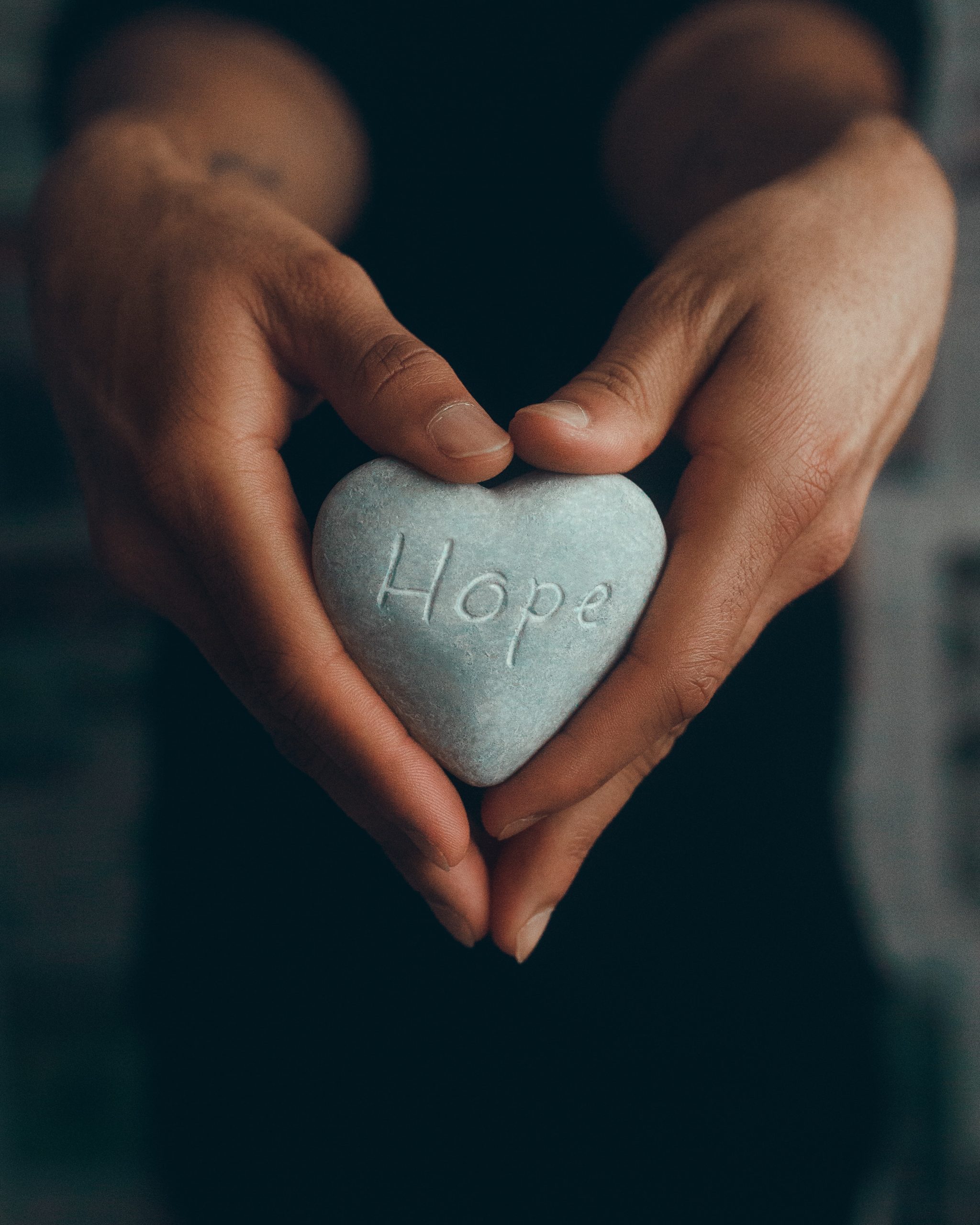 Not everyone faces the New Year with Hope. While many hold excitement for the fresh start, others dread yet another year, or glad to exit a disappointing year, face the new one with benign indifference. Making space for cultivating hope in the new year shifts our perspective from one of bleakness to one of positive expectation.
Our view of the previous year shapes our pervading perspective of the new year ahead.
Welcome to Mindfulness Monday! Where we learn some easy ways to be more present "in the moment" at our jobs, in our homes, with our families and friends.
Learning to recognize God and what He has for us in each divine moment He offers. We acknowledge the belief that God is with us always.
We confess His presence is available to us, lifting our spirit and helping us with power and grace. Learning the art of "stillness" so we can hear His voice and view ourselves, others and our surroundings through His eyes.
cultivating hope in the new year
Far from something we gain by bootstrapping, Hope surfaces through confidence in something outside of ourselves. Specifically true Hope flows from God, through the Holy Spirit to us.
"May the God of hope fill you with all joy and peace as you trust in him, so that you may overflow with hope by the power of the Holy Spirit."
Having stepped out the last days and weeks of 2022 with some depression and grief, I found my outlook on 2023 dismal at best.
How does one tick of the clock change everything anyway?
Employing one of my favorite spiritual practices, the Examen, I spent a week or so walking through moments of 2022 with the Holy Spirit as my guide. Through this gentle exploration, I developed three ways for easily cultivating Hope in the new year.
Recovering Hope from the Previous Year
Truly, without a thoughtful glance back, moving ahead becomes either a mode of escaping the unpleasant or recklessly seizing a new beginning for which we are ill prepared.
Make time in an uninterrupted space for reflection over the past year. Begin with mindful breathing; simply slow, deep breaths, focusing on your breath. With each breath relax your body.
Slip into a few moments of prayer, inviting the Holy Spirit to guide your time.
Using a journal or a few blank sheets of paper, reflect on events and encounters over the past year. Hardwired for remembering more vividly the unpleasant and difficult, you may notice those events coming up first. This was my experience.
But continue breathing and resting in the Holy Spirit's guidance, and other moments will surface. Then work through the following points.
List the unpleasant and difficult events and encounters. Keep it simple, avoid reliving everything.
Next to each unpleasant event and encounter list one good or positive thing which came from it.
Next to the good or positive thing, list ways in which you heard God speak or became aware of His Presence in, over, and through it all.
On another page, list the good events or encounters which happened through no effort of your own. I label these miracles!
Resting in Hope from the Previous Year
Working through the exercises above without feeling stressed takes time. As I mentioned earlier, I spent a week or so. And actually, the first day felt rather unproductive. Please exercise patience and kindness with yourself!
Trust the Holy Spirit's timing and guidance. Once you feel confident you have spent adequate time on your lists above, make time for gratitude.
Using a journal or a few blank sheets of paper, write out your thanksgiving for the ways you saw God work in and through the events and encounters of 2022. Mine took the form of a letter to God, expressing emotions and praise.
Spend extra time on the little (or even BIG) miracles you recorded.
Include gratitude for all which awaits you in the year ahead. Starting the year with gratitude shapes your attitude throughout the year.
Rendering Hope to Others
Allowing God to guide your time of reflection, opens the eyes of your heart to all the ways Hope filled your moments and days in 2022. As your heart swells with hope, the Holy Spirit enables you to share the same Hope with others.
One of the best ways for cultivating Hope in the new year, is to gift it to others. Determine to become a Hope Gifter in 2023!
Look for ways of lighting the dark path, sharing the heavy load, or transforming a friend's pity party into a praise party. Comforting others with the comfort and Hope we received from God, glorifies Him and helps maintain our own Hope focus. (2 Corinthians 1:3-7)
new year: renewed hope
Mindfully reflecting on the "old" year with a surrendered and willing heart, renews our Hope for the new year awaiting us. Instead of facing the unknowns of a new year with fear or trepidation, we confidently embrace the new year firmly resting in the God of Hope.
Recovering Hope from the previous year positions us for resting in Hope as an outpouring of gratitude, which leads to abundant Hope flowing outward to others.
Recognizing God's Presence and work throughout the past year, reminds us He works all things for our good and His glory. Never leaving us, this God of Hope steps into 2023 with us safely in the grasp of His sovereign hand.
If you enjoyed reading this post, there's more! Sign up for my weekly newsletters; a little slice of serenity delivered right to your inbox! As my "Thank-you" you will receive my FREE "The Grace of Gratitude" devotional for signing up!
All content is copyrighted and the intellectual property of Donna M. Bucher, Serenity in Suffering 2020.