Bible verses on being faithful: Its role among Christian teens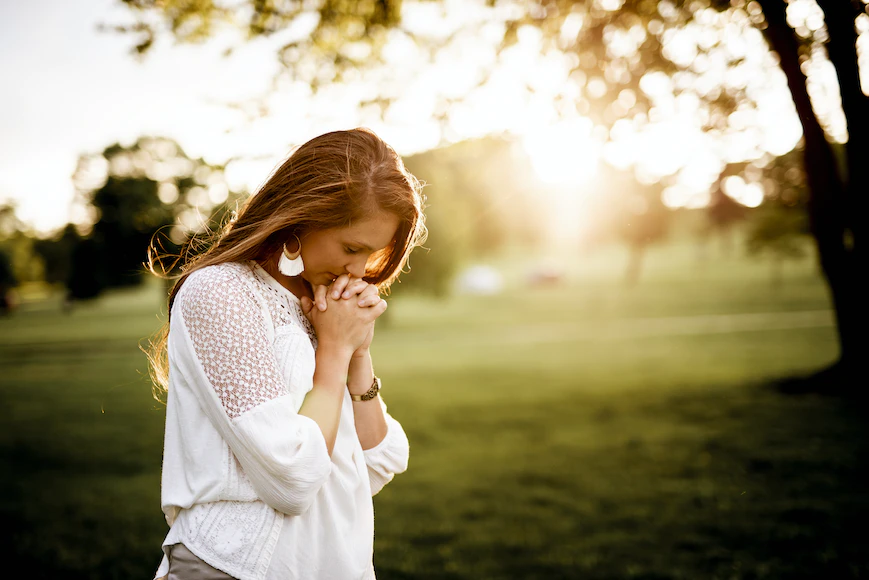 There are Bible verses on being faithful, which guide and inspire all ages, including teens. They refer to being steadfast in one's commitment to God and others.
For teens, who may be facing new challenges and uncertainties, the concept of faithfulness can be a powerful source of inspiration and guidance.
The Bible offers numerous examples of individuals who remain faithful despite adversity, whether dealing with peer pressure, academic stress, or personal struggles.
Bible verses on being faithful
This article will explore some of the most inspiring Bible verses on being faithful, highlighting the importance of remaining committed to God, oneself, and others. These verses can serve as a source of strength and encouragement for teens, reminding them of the power of faithfulness in all aspects of life.
Proverbs 3:3-4 NIV
"Let love and faithfulness never leave you; bind them around your neck, write them on the tablet of your heart. Then you will win favor and a good name in the sight of God and man."
1 Corinthians 4:2 NIV
"Now it is required that those who have been given a trust must prove faithful."
Galatians 5:22-23 NIV
"But the fruit of the Spirit is love, joy, peace, forbearance, kindness, goodness, faithfulness, gentleness and self-control. Against such things there is no law."
Matthew 25:21 NIV
"His master replied, 'Well done, good and faithful servant! You have been faithful with a few things; I will put you in charge of many things. Come and share your master's happiness!'"
Psalm 31:23 NIV
"Love the Lord, all his faithful people! The Lord preserves those who are true to him, but the proud he pays back in full."
Matthew 5:37 NIV
"All you need to say is simply 'Yes' or 'No'; anything beyond this comes from the evil one."
Hebrews 11:6 NIV
"And without faith it is impossible to please God, because anyone who comes to him must believe that he exists and that he rewards those who earnestly seek him."
1 Peter 4:10 NIV
"Each of you should use whatever gift you have received to serve others, as faithful stewards of God's grace in its various forms."
1 Corinthians 15:58 NIV
"Therefore, my dear brothers and sisters, stand firm. Let nothing move you. Always give yourselves fully to the work of the Lord, because you know that your labor in the Lord is not in vain."
Matthew 6:24 NIV
"No one can serve two masters. Either you will hate the one and love the other, or you will be devoted to the one and despise the other. You cannot serve both God and money."
Colossians 3:23-24 NIV
"Whatever you do, work at it with all your heart, as working for the Lord, not for human masters, since you know that you will receive an inheritance from the Lord as a reward. It is the Lord Christ you are serving."
Matthew 24:45-47 NIV
"Who then is the faithful and wise servant, whom the master has put in charge of the servants in his household to give them their food at the proper time? It will be good for that servant whose master finds him doing so when he returns. Truly I tell you, he will put him in charge of all his possessions."
Proverbs 28:20 NIV
"A faithful person will be richly blessed, but one eager to get rich will not go unpunished."
Psalm 37:3 NIV
"Trust in the Lord and do good; dwell in the land and enjoy safe pasture."
Titus 2:7-8 NIV
"In everything set them an example by doing what is good. In your teaching show integrity, seriousness and soundness of speech that cannot be condemned, so that those who oppose you may be ashamed because they have nothing bad to say about us."
2 Timothy 2:13 NIV
"If we are faithless, he remains faithful, for he cannot disown himself."
Psalm 101:6-7 NIV
"My eyes will be on the faithful in the land, that they may dwell with me; the one whose walk is blameless will minister to me. No one who practices deceit will dwell in my house; no one who speaks falsely will stand in my presence."
Matthew 6:33 NIV
"But seek first his kingdom and his righteousness, and all these things will be given to you as well."
Hebrews 3:14 NIV
"We have come to share in Christ, if indeed we hold our original conviction firmly to the very end."
1 Peter 1:7 NIV
"These have come so that the proven genuineness of your faith—of greater worth than gold, which perishes even though refined by fire —may result in praise, glory and honor when Jesus Christ is revealed."
2 Timothy 4:7-8 NIV
"I have fought the good fight, I have finished the race, I have kept the faith. Now there is in store for me the crown of righteousness, which the Lord, the righteous Judge, will award to me on that day—and not only to me, but also to all who have longed for his appearing."
1 Corinthians 9:24-27 NIV
"Do you not know that in a race all the runners run, but only one gets the prize? Run in such a way as to get the prize. Everyone who competes in the games goes into strict training. They do it to get a crown that will not last, but we do it to get a crown that will last forever. Therefore I do not run like someone running aimlessly; I do not fight like a boxer beating the air. No, I strike a blow to my body and make it my slave so that after I have preached to others, I myself will not be disqualified for the prize."
1 Timothy 6:12 NIV
"Fight the good fight of the faith. Take hold of the eternal life to which you were called when you made your good confession in the presence of many witnesses."
2 Corinthians 8:7 NIV
"But since you excel in everything—in faith, in speech, in knowledge, in complete earnestness and in the love we have kindled in you—see that you also excel in this grace of giving."
James 1:12 NIV
"Blessed is the one who perseveres under trial because, having stood the test, that person will receive the crown of life that the Lord has promised to those who love him."
Matthew 7:24-25 NIV
"Therefore everyone who hears these words of mine and puts them into practice is like a wise man who built his house on the rock. The rain came down, the streams rose, and the winds blew and beat against that house; yet it did not fall, because it had its foundation on the rock."
2 Timothy 3:14-15 NIV
"But as for you, continue in what you have learned and have become convinced of, because you know those from whom you learned it, and how from infancy you have known the Holy Scriptures, which are able to make you wise for salvation through faith in Christ Jesus."
2 Corinthians 5:7 NIV
"For we live by faith, not by sight."
Romans 12:1-2 NIV
"Therefore, I urge you, brothers and sisters, in view of God's mercy, to offer your bodies as a living sacrifice, holy and pleasing to God—this is your true and proper worship. Do not conform to the pattern of this world, but be transformed by the renewing of your mind. Then you will be able to test and approve what God's will is—his good, pleasing and perfect will."
Philippians 4:13 NIV
"I can do all this through him who gives me strength."
Galatians 6:9 NIV
"Let us not become weary in doing good, for at the proper time we will reap a harvest if we do not give up."
Psalm 26:3 NIV
"For I have always been mindful of your unfailing love and have lived in reliance on your faithfulness."
1 Corinthians 10:13 NIV
"No temptation has overtaken you except what is common to mankind. And God is faithful; he will not let you be tempted beyond what you can bear. But when you are tempted, he will also provide a way out so that you can endure it."
James 1:2-4 NIV
"Consider it pure joy, my brothers and sisters, whenever you face trials of many kinds, because you know that the testing of your faith produces perseverance. Let perseverance finish its work so that you may be mature and complete, not lacking anything."
Proverbs 28:10 NIV
"Whoever leads the upright along an evil path will fall into their own trap, but the blameless will receive a good inheritance."
Matthew 5:16 NIV
"In the same way, let your light shine before others, that they may see your good deeds and glorify your Father in heaven."
Proverbs 11:3 NIV
"The integrity of the upright guides them, but the unfaithful are destroyed by their duplicity."
1 Peter 3:15 NIV
"But in your hearts revere Christ as Lord. Always be prepared to give an answer to everyone who asks you to give the reason for the hope that you have. But do this with gentleness and respect."
1 Corinthians 1:9 NIV
"God is faithful, who has called you into fellowship with his Son, Jesus Christ our Lord."
Psalm 119:30 NIV
"I have chosen the way of faithfulness; I have set my heart on your laws."
Importance of being faithful to God
Being faithful to God is crucial because it strengthens your relationship with God, helps you resist temptation, brings blessings, and inspires others. It can lead to a greater sense of peace and purpose in your life, and it is an essential part of many religious beliefs, including Christianity.
The purpose of being faithful to God for teens is to develop a deeper relationship with God. They can live a life guided by morals and ethics, find comfort and strength in difficult times, discover meaning and purpose in life, and serve others.
Being faithful to God can help teens grow spiritually and emotionally, make positive choices, and become a positive influence on those around them. It can also provide a sense of direction and purpose and lead to a more fulfilling and meaningful life.
These Bible verses on being faithful highlight the importance of faithfulness to God, the blessings that come from being faithful, and the rewards that await those who remain faithful to the end. Many of these verses also encourage us to trust in God, seek His guidance and wisdom, and persevere in our faith despite trials and difficulties.
Ultimately, the Bible teaches that being faithful to God is essential for living a fulfilling and purposeful life and receiving the eternal rewards God has prepared for us.