Must-visit Christian coffee shops in Atlanta
Many religious people established Christian coffee shops to express their faith and share them with other people.
Coffee has become a need for work, social gatherings, and even in the church, making coffee shops emerge, and the Christian community has been following the trend. With this, coffee shops now hold discipleships, small groups, and Bible studies.
Holding activities for spiritual growth in coffee shops is now one of the effective ways of inviting people to deepen their knowledge of God without experiencing culture shock in the church.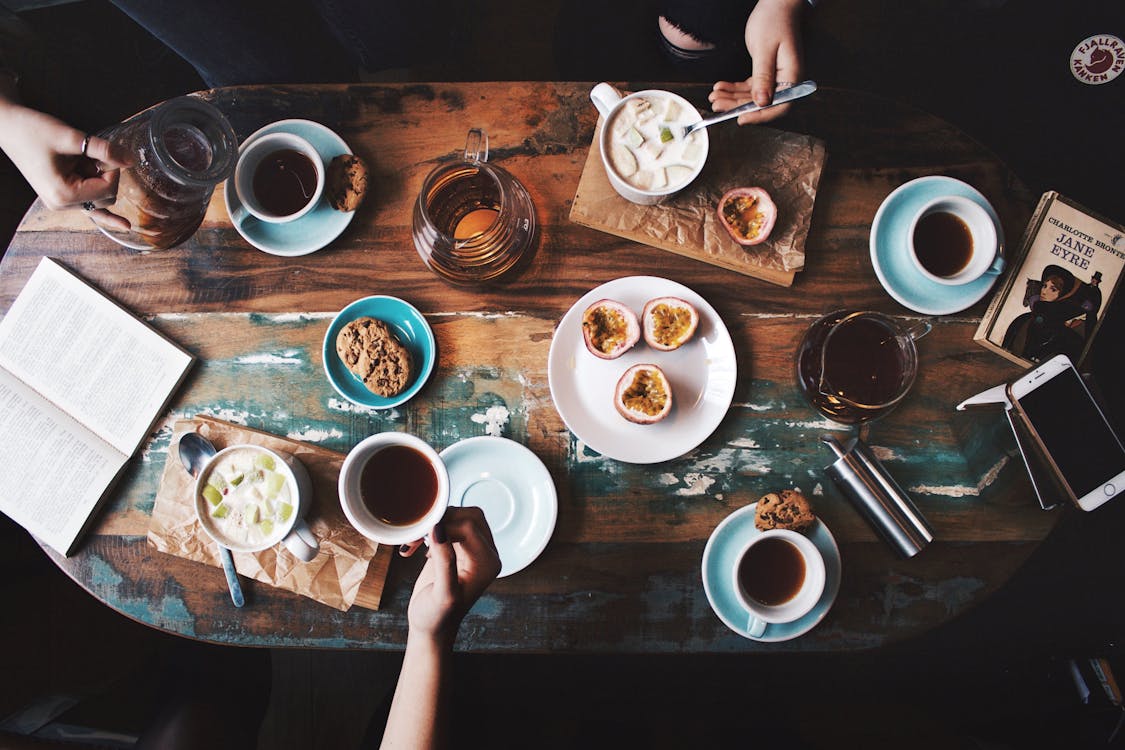 Coffee has become a welcoming culture today. The Coffee 4 Mission website revealed that it had been a comfort food for most people.
It could create an atmosphere of warmth, hope, and trust people could handle in their hands.
For coffee lovers, there is no better way of relaxing and rejuvenating their spirit than holding a warm cup.
In addition, most evangelical mega-churches nowadays have coffee shops. They manage or support coffee shops. Also, even smaller churches are putting a coffee bar on their foyers next to their reception desk.
Christian Coffee Shops in Atlanta
Here are some Christian coffee shops in Atlanta whenever you want to have a moment with God or have fellowship with your friends, churchmates, or colleagues.
Crazy Love Market and Coffee House
Perry and Sandra Pettett opened the Crazy Love Market & Coffee House in May 2017. They seek to offer a great cup of coffee and a convenient meeting place while sharing the love of Jesus.
The Pettetts felt that God called them in a new direction, then after praying, planning, building, and designing for 18 months, they started the coffee house.
The couple highlighted the Scripture in Colossians 3:17, which says whatever they do, in word or deed, they should do it all in the name of the Lord Jesus, then they should give thanks to God the Father through Him.
At Crazy Love Market and Coffee House, they are dedicated to sharing God's love and their love of coffee.
Community Grounds Coffee Shop
Community Grounds Coffee Shop opened in 2009 and sought to give a great cup of coffee in a venue that encourages discussion, motivates creativity, and invites unlikely connections. They strive to offer a place of lasting community.
Focused Community Strategies (FCS) owns and operates the shop. They are a nonprofit group that aims to work with marginalized neighborhoods.
The organization desires modern and holistic development that produces thriving communities where God's peace is present.
Community Grounds Coffee Shop is a place for their neighbors for conversations while sipping their favorite coffee flavor with their favorite people.
It believes they have something unique to offer to the people of Atlanta, claiming it could offer a positive "Third Space" for growth, relaxation, and fun fellowship.
Community Ground Coffee Shop is proud of its excellent coffee cup.
Fig Tree Cafe
Fig Tree Cafe is the realization of a vision cast by First Baptist Jonesboro, a people desiring to improve the community where they live.
The cafe owners pray that they will become a symbol of God's blessing over Jonesboro.
Jonesboro is a setting where different individuals meet as one community. The Fig Tree wants to be the refuge from the storms of life where people can redeem their strengths with their friends.
At Fig Tree Cafe, people could satisfy their physical and spiritual longings.
The cafe's name was rooted in the Gospel, where the Fig Tree was first mentioned in the Garden of Eden.
It is an ancient tree filled with symbolic meaning wherein the leaves give shelter from the sun, and its fruits provide continuous nourishment almost monthly, while the nutritional value of the fruit is off the charts.
Fig Tree Cafe believes that God made the fig tree to produce fruit and give life-giving support. According to records, a healthy fig tree symbolized God's physical and spiritual blessing.
The Cenacle Coffee and Bistro
The Cenacle Coffee & Bistro is a faith-based business that aims to minister God's love to everyone through food and service.
They are more than just coffee since they have a wide range of sips and savories.
At Cenacle Coffee & Bistro, they seek to motivate, enlighten, and entertain all people in an environment that would give them an unforgettable experience.
Their choices of food and social gatherings would improve the lives of every ethnicity and generation.
Bread Coffeehouse
Bread Coffeehouse aims to build thriving communities for college students transformed as they follow Jesus. They want a place where they can feel a sense of belonging.
At the coffeehouse, they hold firmly to the core values that define the culture of their cafe. These values include creating a safe environment for all students who want great food.
Besides, Bread Coffeehouse upholds the arts of storytelling, always encouraging students to engage in conversations about genuine faith.
Also, team members of Bread Coffeehouse share meals while sharing their victories and pains.
They can pray, plan, worship, study, and eat at the coffeehouse. Plus, they value gratitude and believe that God gave all the good things.
Land of a Thousand Hills Coffee House
Land of a Thousand Hills Coffee House has a Christian affiliation. Liz F. from Washington, DC, noted in her comment on the Yelp website that she discovered that the coffee house supports their Rwandan coffee farmers and their communities through fair trade wages and different community programs.
Also, while she visited the Land of a Thousand Hills Coffee House, she realized that many of the guests were talking about their mission trips and a few church groups. Liz noticed that there were some Biblical quotes around the coffee house.
Meanwhile, Land of a Thousand Hills Coffee House nestles on a quiet hill just a few minutes from Roswell. It has a fantastic patio and lawn where guests can enjoy sipping coffee and eating Italian desserts. The coffee house also has live music for friends and family to enjoy.
Land of a Thousand Hills Coffee House is making purposeful initiatives and nurturing communities. They believe it is more than becoming involved in their mission and becoming a part of the movement.
Boba Mocha
Boba Mocha is what exactly Hai H, a customer from Athens, GA, is looking for when you need a quiet atmosphere to relax, study and enjoy bubble tea. She mentioned in her comment on the Yelp website that Boba Mocha plays Christian Music.
Another customer commented that Boba Mocha is unique and cozy, which makes her feel at home.
The place is helpful for her to study, relax, and catch up with friends.
Besides, they offer great snacks like chicken nuggets and calamari, and a customer highlighted that bubble tea is always solid.
Queen Bee Coffee Company
A Christian family owns Queen Bee Coffee Company. Particularly, Alicia H., the owner, noted on the Yelp website that they love Jesus, cowboy boots, cupcakes, trampolines, and playing ball.
At Queen Bee Coffee Company, they only do things halfway half-heartedly.
The coffee shop seeks to use something they are passionate about and make an impact not just in its community but worldwide.
Its owner loves to tell their customers a lot more than coffee.
Alicia and family believe that coffee has always been a part of their home, but their dream of having a coffee business was more incredible than themselves and their community.
Queen Bee Coffee Company was established to make a genuine difference in people's lives worldwide. The company gives a portion of every bag they sell to drill wells in Third World countries.
As they brew some of the best coffee in the world, they have just drilled a little deeper to provide water to thirsty people.