Sin separates you from God
Bible study: 1 Chronicles 5: Sin separates you from God
By Babatope Babalobi babalobi@yahoo.com +234 80 35 897435
Save the World Christian ministry App: http://qrco.de/babalobi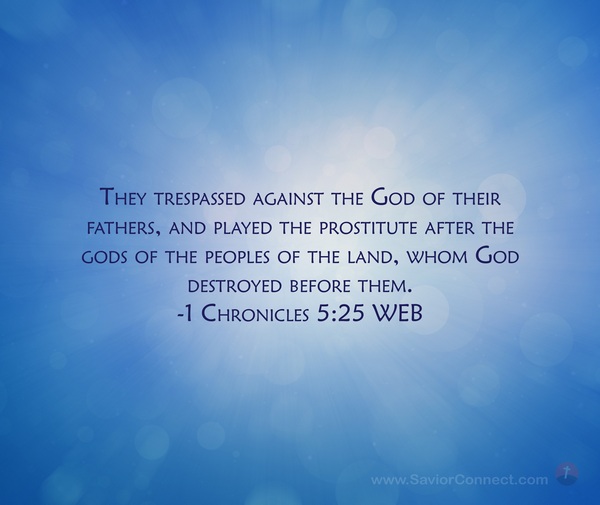 1 Chronicles 5 vs 25-26 says And they transgressed against the God of their fathers, and went a whoring after the gods of the people of the land, whom God destroyed before them. 26 And the God of Israel stirred up the spirit of Pul king of Assyria, and the spirit of Tilgathpilneser king of Assyria, and he carried them away, even the Reubenites, and the Gadites, and the half tribe of Manasseh,
The People of God went into captivities because they committed sins.
So, Sin makes people prey in the hands of the enemy.
If you want God to continue to protect and bless you, run away from sin.
God loves the Israelites, He protected them but when they disobeyed, transgressed, and Sin against God, He raised enemies against them.
I pray that God shall not raise enemies against you, God shall not become your enemy in Jesus name.
Receive the power to obey God in Jesus name.
By Babatope Babalobi babalobi@yahoo.com +234 80 35 897435
Save the World Christian ministry App: http://qrco.de/babalobi