When Your Emotions Stage a Mutiny against the Truth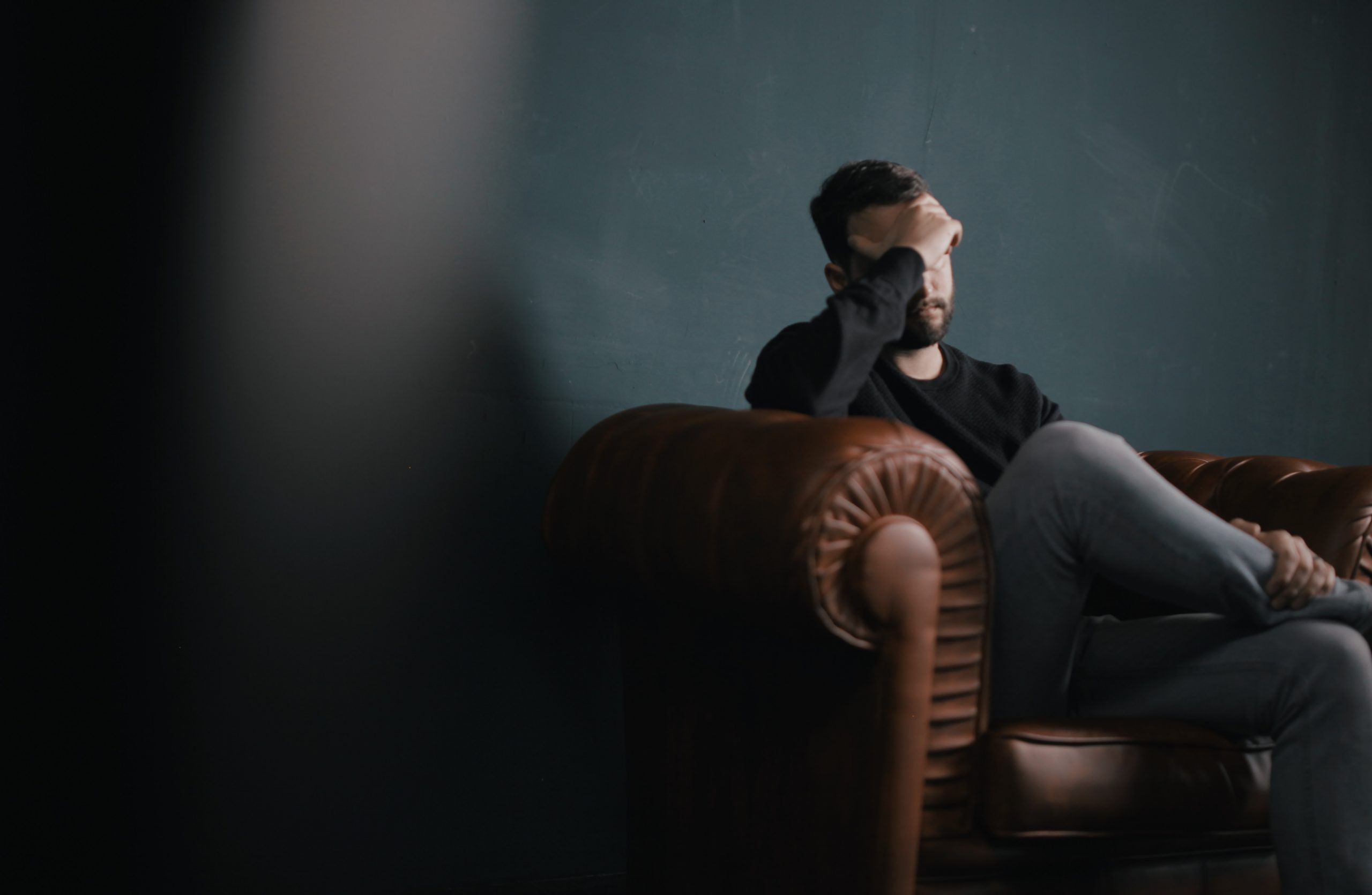 Whether you attended the True Woman '22 conference in Indianapolis or not, you've surely heard the powerful message proclaimed across Revive Our Hearts and Aviva Nuestros Corazones—Heaven rules!
No emotions can change this truth, but they'll try to convince us otherwise. This is my story of emotional mutiny.
Staging the Mutiny
Filled with excitement and the conviction that Heaven does indeed rule, I set out on September 22 for the airport in Columbia, South Carolina, to catch my flight. Shortly after I reached my gate, I suspected the scheduled departure time would be hard for the airline to fulfill since our plane was currently sitting in Raleigh, North Carolina.
Heaven rules.
What do you have for me to do here, Lord, while we wait for our plane?
I began to chat with a delightful eighty-six-year-old lady in a wheelchair. She told me about her heartbreaking travel dilemma, and I knew. God wanted me to help her as best I could.
By the time we received our new gate, new departure time, and new layover destination, the airline agent was so grateful for my help with this lady that she bumped me up to first class. I've never flown first class before. (And still haven't.)
My new friend's ticket showed she would be sitting in the back of the plane squished into a window seat. First class could wait for me.
Heaven rules.
Besides, when I get to heaven, everything will be first class.
Tucked into her window seat, I comforted myself that while I'd miss the beginning of the conference, I could watch the replay and still catch the last session of the day as well as the special Partner Gathering with Nancy and Robert Wolgemuth. My excitement and conviction still soared.
At the Breaking Point
In Charlotte, the airline had whisked my wheelchair buddy off before I could exit the plane, so I set out to see what God would do during my three-hour layover.
Charlotte's airport is bigger than Columbia's. Everyone bustled around, so I sat with a cup of coffee and read Nancy's latest (and wonderful) book. Perhaps you've heard of it. It's called Heaven Rules.
Thirty minutes before boarding, I strolled up to my gate and sighed. Something was missing. Despite the message screen scrolling the promise "Boarding in ten minutes," there was no plane at our gate. (I wonder if it was in Raleigh.)
Once again, the airline delayed my flight. And changed my gate.
Heaven rules.
I worked my way to my new gate at the opposite end of the airport and accepted (Notice that I didn't say "embraced"?) that I'd now miss all of the day's sessions. But I could still watch the replays and, with my 9:30 p.m. arrival time, attend part of the Partner Gathering before it ended at 10:30. I smiled.
Heaven rules.
I'd barely warmed my seat at my new gate before everyone began to stand and walk off in a group.
"Where are y'all going?" I asked the guy next to me.
"They changed our gate again," he said as he stood and walked off.
Sure enough, when I opened my airline app, I watched the gate and departure time change a third time. We would now arrive in Indy after 10:30 p.m.
Heaven rules, but I'd reached my breaking point.
My emotions sounded a battle cry when Heaven's rule ripped away my chance to attend the Partner Gathering. Heaven's rule took Nancy and Robert—and the whole day—away from me and left me in Charlotte with a highly . . . unusual character. (Some might call him "crazy.")
At our third gate, this disheveled old man swayed and belted out songs from the sixties. By the looks of him, I'd say he may have been in his early twenties back then and is still feeling the effects of Woodstock.
The out-of-tune minstrel soon staggered up to the airline agent's counter, threw his arms into the air, and shouted, "They're going to call the police on me in a minute. You'll see!"
The rest of us gave each other looks that said, "They'd better!" just as they announced it was time to board.
Please, Lord, get this man help—but don't let him get on our plane.
Fortunately, he didn't board with us, and we finally took off with an updated arrival time—11 p.m.
Heaven rules—or so the Bible says. My emotions begged to differ.
Discomfort's Bitter Fruit
Shortly after eleven, we landed in Indianapolis and exited our plane to a quiet airport. Everything and everyone was bedded down for the night. Only a few employees and my flight companions milled around. Pushing my carry-on suitcase before me, I hustled to find an Uber.
Outside on the sidewalk, I tapped in my request on the Uber app and received a heart-jolting message.
"Your credit card has been declined."
Heaven rules, but it felt like chaos was ruling at that moment.
I called my husband, brushed away my tears, and tried to will myself to remember—and believe—the truth I already knew.
Heaven rules.
I will believe. I will believe. I will believe.
Larry said the credit card company had texted him, and he'd approved the request. I could now try again.
His words allowed my emotions to give my belief some breathing room. Until the next message popped up.
"There are no Ubers available in your area. Try again later."
I tried immediately. Same message. More emotions.
I tried again. And again. And again. More emotions. More tears. And less belief.
Heaven rules. But it felt like Heaven wasn't being very nice.
I called the hotel. "Can you please help me find another way to your hotel."
"You could try calling a cab," the desk clerk said.
I turned to the nearest airport employee. "Where can I find a cab?"
"They don't come here anymore since Uber and Lyft took over. You should try one of them."
I took a deep breath.
Heaven rules, but my fears, fatigue, and anger were staging a mutiny.
I felt like a six-year-old child whose parents had left her at the airport—alone and helpless. Then the thought came to me. You've been reminding yourself to trust that God will care for you—that Heaven rules—but you haven't specifically prayed about the Uber.
I hit the request button again and prayed. Fervently.
Ten seconds later, the Uber app said, "Yeliza is on her way." An Uber driver was finally available. My heart rejoiced and stirred my faith to its earlier conviction.
Heaven rules.
But I now knew my emotions could topple my conviction of this glorious and unchanging truth with just a little inconvenience and disappointment.
Heaven had revealed to me that I would rejoice through several departure delays and gate changes, but once the Lord took away my chance to see Nancy and Robert at the Partner Gathering and left me feeling stranded on the sidewalk shortly before midnight, I would not rejoice or even think to pray. I would cry and feel abandoned rather than stand firm on the truth I knew.
It took less than fifteen hours of discomfort and disappointment to topple my rock-solid tower of faith in God's sovereign and good rule.
While I waited for Yeliza, I thanked God for using the day to show me that my firm convictions aren't always as firm as I think. Certainly not as immovable as I'd imagined when I walked into the Columbia airport that morning.
But now, freshly humbled before the Lord, I could walk into the convention center the next morning ready to hear, listen, and learn what I'd let fatigue, fear, and anger push to the side.
Heaven rules.
Missed the Session, Got the Message
Shortly after midnight, Yeliza delivered me to the front door of my downtown Indianapolis hotel. After a swift ride on the elevator to the nineteenth floor, I flopped into the comfy bed my two blessed roommates had left for me, and a small fan whirred gently next to my head—just like at home sweet home.
At the end of a fifteen-hour travel day, I can confirm what the Bible proclaims—Heaven rules. But I don't say this because my day ended well. I declare it because no matter what, God is God—the Ruler of heaven and earth and the King of kings and Lord of lords. My tears had fallen and my fears had risen because I'd let my circumstances rule my heart, rather than our almighty God.
I may have missed a full day of the True Woman '22 conference in Indy, but I got the message loud and clear starting at Gate 6.
Heaven rules.
—Daniel 4:26
Are you facing a trial today that has your emotions staging a mutiny against the truth?
I was merely inconvenienced and disappointed not to get my way. Is this your situation? Our almighty King of heaven and earth cares for you—and He rules. He never changes or fails. No. Matter. What.
Or are you facing serious challenges and devastating conflicts? Our almighty King of heaven and earth cares for you—and He rules. He never changes or fails. No. Matter. What.
However your day, week, or year unfolds, the next time your emotions stage a mutiny against the truth, stand firm and sound this battle cry—Heaven rules!
Were you encouraged—or convicted!—by this article by Jean Wilund? If so, thank a Monthly Partner! (Jean is one, by the way.) Monthly partners like Jean provide for the ongoing needs of the ministry through prayer and regular financial gifts that allow Revive Our Hearts to publish high-caliber, trusted content like this on a daily basis. To learn how you can partner with the ministry—and get an invitation to the next Partner Gathering with Nancy and Robert—visit ReviveOurHearts.com.