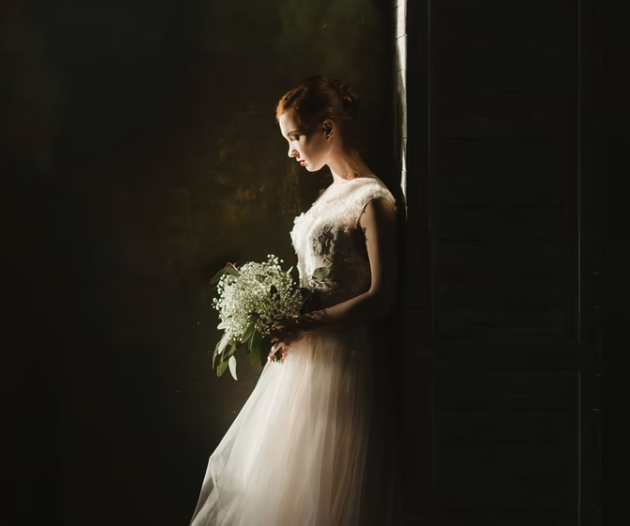 I will be focusing on family matters in the next several posts. In this post, I will point out two complaints that I hear from married, working women. I will also acknowledge some important proactive considerations for a woman to make before marriage. There are plenty ladies who desire marriage and children. Also, there are wives and mothers who work outside the home full-time.
I do believe that being the right kind of wife and mother is the second highest calling for a woman. I believe that being a child of God; a daughter of the King, is the absolute highest calling for a woman, whether she is single, married, childless or not.
For any individual, single, married, parent, career or not, doing the will of God and living according to their God-given purpose, is fulfilling the highest calling.
Having a career can be a great and rewarding experience. Unfortunately, we live in a world where sometimes, higher value and importance is placed on public occupations, moreso than on the behind the scenes rearing, development, and maintenance of a healthy family.
God does not value the housewife or stay at home mom less than He values the career woman.
Such thinking is definitely not something that we find to be supported by the word of God. Yet, thinking this way is not an unusual perspective for some. I believe it is because of this that some women have not been content with being a wife and mother alone.
Some say they don't want to be "only" a wife or "only" a mother. Obviously, this does not describe every working woman, or every working wife and mother. Some women are simply contributing to and for their families, inside and outside of the home, and doing a wonderful job of it!
There is nothing "only" about being a wife and mother. Many women do life as if they are Superwoman, and take on everything they possibly can, but still don't seem to believe that they are doing enough.
It is good not to make life harder than it has to be.
This is not criticism against these hardworking ladies. It is just that when so many women state their unhappiness, it reminds me that happiness or unhappiness is optional. It has a lot to do with personal choices as well as attitudes. Sometimes, making different decisions can make a significant and positive difference in people's lives.
Some women seem to believe implications that a woman is worth less; that she is secondary, and that being a woman is not as valuable, especially, if she is a woman who is "only" a housewife and mother.
There are women who take on too many different things. Often, women do not know how to say no to people, and they try to take on too many different roles and burdens that God did not intend for them to pile onto themselves alone.
At the beginning and at the end of the day, it is common for some women to still feel unappreciated, and as if they are not enough. They may feel as if they haven't done enough, no matter how much they do. They are also exhausted.
What does God's Word say about the housewife and mother?
Many are familiar with Proverbs 31. The chapter has a lot to say about the woman who is a wife, mother, and homemaker. Many of the tasks and accomplishments described are her working in and for her household, but also as a skilled business woman or entrepreneur. In no way is the Bible indicating lack of value or worth in this woman.
It says the virtuous woman's worth is far above rubies. A virtuous woman is a woman who has integrity. She is God-fearing. It doesn't mean that she is working a 9 to 5 at the office, or is an astronaut, a nurse, or a doctor. It doesn't necessarily mean that she is married. She may or may not be a wife or a mother.
However, what matters most is having godly character. The word of God informs us that the focus a woman primarily should have concerning her beauty, is her character; her inner person, which displays godly characteristics.
"Whose adorning let it not be that outward adorning of plaiting the hair, and of wearing of gold, or of putting on of apparel; But let it be the hidden man of the heart, in that which is not corruptible, even the ornament of a meek and quiet spirit, which is in the sight of God of great price." 1 Peter 3: 3-4.
A woman's godly character is worthwhile. Beauty is a matter of the heart. True beauty is an inside job.
I understand that in context, although the Bible is not telling women not to wear jewelry or not to braid their hair at all, they should not depend on those things as their primary source of beauty, but the most important type of beauty truly is a matter of the heart.
It is not a matter of having a career. I have nothing at all against women having careers. Many women have careers, and this is good. It is often necessary to have a career outside the home anyway, in order to make it financially, even when a woman is married to a working husband. Some women have particular skills that they enjoy and are using them to serve others. That is great.
Apostle Paul encourages and instructs the housewife and mother in Titus 2: 4-5. Obviously, single women need to take care of themselves. However, I do believe that as a wife and mother, unless it is absolutely necessary for a woman to work outside the home, it is good for her to not have to fulfill all of her wife and mother duties full time, and then work a full-time job outside the home. Especially, since for some, this leads to burn-out and possibly, marital contention.
Two common complaints of working wives and mothers:
Complaint 1: The husband becomes envious of, or insecure about his wife's corporate success. Depending on what their job is and what the success rate is, some women are encountering a problem with their husband being envious, resentful, or feeling insecure about their success. This is clearly a problem. It brings tension and division between a husband and wife.
One of many things a potential wife can discuss with her future husband before they get married, is her plans for a career. Also, it would be wise to address the expectations for doing tasks in the home.
Interestingly enough, some people do not properly discuss important things such as these beforehand. Some women may have no idea that their career may become a point of strife and division in their marriage.
Therefore, it is important to consider these things ahead of time. It would be wise for a woman to pay attention and not ignore it before the marriage, if her husband-to-be has jealousy and insecurity issues, in general.
It is best to carefully observe, pray, and determine whether or not this is something she is willing to deal with in her marriage. Furthermore, if her man is the jealous and insecure type, his insecurity will typically branch out into every aspect of the marriage; not only when it comes to how he feels about her career success.
Be Proactive. Don't wait until after marriage to fight over things that could have been discussed before marriage.
If a woman recognizes insecurity as a significant issue with her husband-to-be before marriage, she should have a very serious discussion with him. Perhaps to reassure him, as well as making her intentions and boundaries well-known to him. She is able to reconsider marriage, based on whether or not she can deal with those kinds of issues in her marriage, if he doesn't change.
If he shows insecurity about her success before marriage, she may choose not to work outside the home, or choose a job where he is less likely to feel threatened or insecure. By marrying a man who is secure in who he is, it will help avoid such issues.
God's design and divine order for the husband and wife still holds up, no matter what.
It is good to keep in mind that some women also feel resentful if they think their husband is not bringing as much to the table as they are. In addition, some women seem to believe that God's divine order and commands in Ephesians 5: 22- 24 do not apply if they work as much as, or make more money than their husband. Not so!
Complaint 2: Some ladies are complaining that they come home after working full time and still have their duties at home, but their husband comes home from work and puts his feet up.
These women are often a full-time mother, wife, housekeeper, and working full-time outside of the home. They are feeling overworked and frustrated. This can lead to resentment and fatigue. There is an imbalance in distribution of duties.
Things for a potential wife and future mother to consider:
– Is it absolutely necessary for a woman to take on everything that she plans to take on within her marriage?
– ls she choosing to marry a husband who will be a loving and caring provider who takes care of everything financially?
– If so, will it be necessary for her to burn herself out by working outside the home full-time, regardless of the fact that she and her children are well cared and provided for by her husband?
– Under these circumstances, why would she want to work outside the home or feel the need to?
– Is her husband willing to help out around the house, or does he believe that housework is strictly a woman's duty? Is he willing to change diapers when/ if the need arises?
– If her children are young and need a caregiver, is she considering the potential dangers, and how it is hard to find someone to trust to watch the children, whether the caregivers are men, women, relatives, or close friends?
– Would she be willing to at least work only part-time, if she must work outside the home? Or could she work from home?
– Does she feel some kind of way about being a housewife and mother, without having a career title? If so, why?
Being overworked and tired can and likely will affect intimacy in a marriage.
Communication is key, and any concerns should be respectfully and peacefully addressed between a couple. Selfless consideration of each other and a willingness to compromise and partner on tasks and other issues is ideal. Before marriage, some women are too caught up in the bliss and excitement of getting married to properly consider important matters such as these.
After marriage, some women are too exhausted to enjoy being a wife and mother, or are too tired to even enjoy their husbands intimately! A very common complaint from men is that their wife is not "in the mood" often enough. Some wives seem to be more tired and stressed than anything else. This should not be.
What if the husband gets tired of feeling neglected in the bedroom and decides to wrongfully step out on his wife? What if she is so tired and resentful that she is turned off to him?
For some couples, these issues can lead to divorce. When a woman is Christian, obviously, her husband should also be a Christian. Unfortunately, a couple being professed Christians, doesn't necessarily mean there won't be a divorce.
It has been said that married women are less happy, but married men are happier. I think this is too much of a broad generalization! There are reports that women who are single or widowed are happier. All humor aside, it is good to be prudent, proactive, and give no place to the enemy, who capitalizes on these kinds of issues.
Used with permission from Petrina Ferguson.