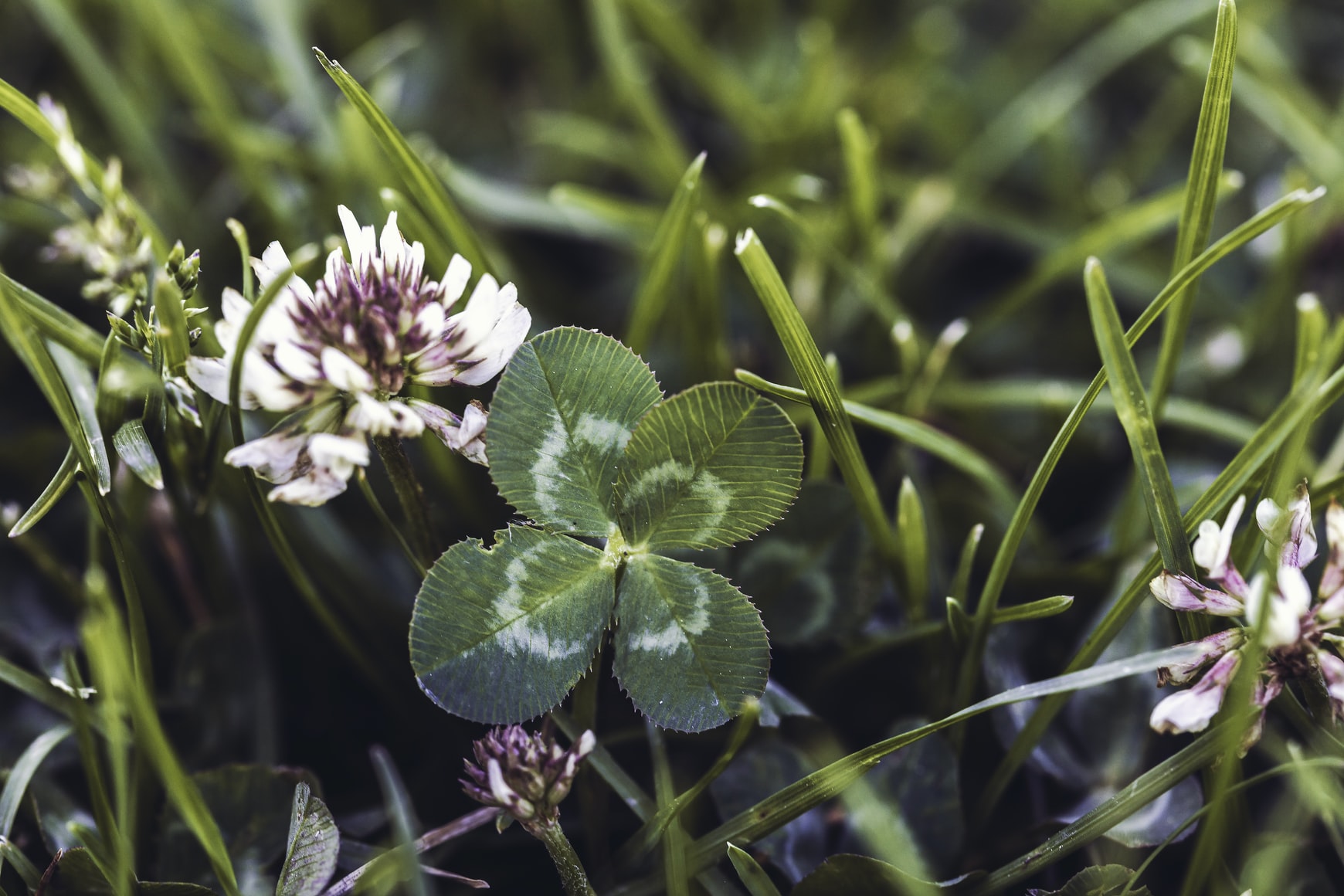 Every good gift and every perfect gift is from above, and comes down from the Father of lights, with whom there is no variation or shadow of turning.
Would you consider yourself lucky or blessed?
A few years ago, I embarked on a project to build an extension to my house for my growing family. My son and daughter shared a room, but the time came when they needed their own space. I had some savings, around $30,000.00, I thought could be used to construct an extra bedroom.
Now, many things go into constructing a house other than bricks, cement, and the cost of labour. By the time I purchased the material to start the foundation, and pay the first week's wages, one-third of the money was gone. And then came a cement shortage, and prices jacked up almost 100% in some hardware stores. Why now? I thought. Before the completion of the foundation, the money had run out. I told the contractor I couldn't continue with the project. I lucked out I guess.
"What you worried about, everything will work out," he said.
Well, I don't know what crystal ball he used to see into the future, but I knew I had no choice but to try for a loan. I went to the bank, and they agreed to give me a loan if I transferred my current mortgage over to them. They told me what documents they needed, and I called the mortgage company and requested such. The CSR at the mortgage company told me the letter should be ready in about three days. Three days later, I received a call from a pleasant-sounding lady who told me the letter was ready but asked if I could come in and speak with her.
I went in, and she quite nicely asked me why I wanted to transfer the mortgage. I told her about my house extension project. She listened attentively and nodded during my discourse. When I finished, she said, "Don't do it." Seeing the look of surprise on my face she explained that the bank encourages persons to sign over their mortgages for an initial small interest rate. But later on, the interest rates increase, causing financial difficulties for the mortgage holder.
"I've seen this happen to former clients, and I don't want it to happen to you," she said.
Then she explained how equity works and how I can use the equity from my current mortgage to get the money I need to finish my project. After doing the necessary calculations, she worked out I could receive $300,000.00. Wow! How lucky! At least that's what I thought at the time. That was more than enough to build an extra room; it was enough to construct an entire wing. It took about three weeks for the mortgage to process. After anxiously waiting, I got the money and finished the extension, complete with two other bedrooms, a basement, and a home office. Everything worked out, as the contractor said. I was not lucky. I was blessed.
Looking back at this scenario, I believe that starting the project with my own money, God opened the door for me to get the funds necessary for something he knew I needed – more space.
This also reminds me of the time Jesus fed the five thousand people from just five loaves of bread and two fish (Matthew 14:13-21).
It's Not Luck, It's All God
Cambridge English Dictionary defines luck as "the force that causes things, especially good things, to happen to you by chance and not as a result of your own efforts or abilities."
But who or what is that force? God, of course. The Bible says, "Every good gift and every perfect gift is from above, and comes down from the Father of lights…"
Nothing happens to us by chance. It's not luck, it's all God.
God is faithful and nurturing. He will provide for all our needs. And everything he gives is good and perfect. When I got that second mortgage, even though it meant paying a few hundred dollars extra per month, I cannot say I experienced any financial hardship. Of course, it meant self-sacrifice, but it was all worth it. I even paid off the mortgage before the maturity date, which left me with more money in my hand to do things I wanted, like take writing classes.
The other part of James 1:17 states, "…with whom there is no variation or shadow of turning." This part means that, unlike the sun, moon, and stars, with their diverse phases from day to night, God does not change. He stays the same, meaning he will continue to provide for all our needs until the time comes for us to be with him in heaven.
So let us acknowledge God as the giver of good things. There is no such thing as luck or chance. God is in control over every aspect of our lives, and when he gives his good gifts, they will last. No one can take them away from us. Therefore, the next time something good happens to you, don't say, "I am lucky," say, "I am blessed."
Prayer
Lord, thank you for being my provider. Help me to see that everything you give is a blessing and a gift, and not from luck. Thank you for being a God who never changes, and thanks for being reliable and trustworthy. In Jesus' name, Amen.
Recommended Reading
Luck by Dianne Vielhuber
https://simplewordsoffaith.com/wp-admin/post.php?post=10672&action=edit
Was It Luck? By Amy Cobb
https://www.tayloredintent.com/blog/was-it-luck
What Does Luck Have to Do With It? By Lori Shoaf
https://www.lorishoaf.com/inspiringstories/what-does-luck-have-to-do-with-it
Luck of an Evacuee by Ashley Olivine
https://ashleyolivine.com/luck-of-an-evacuee/
Used with permission from Lisa Marcelina Granger.