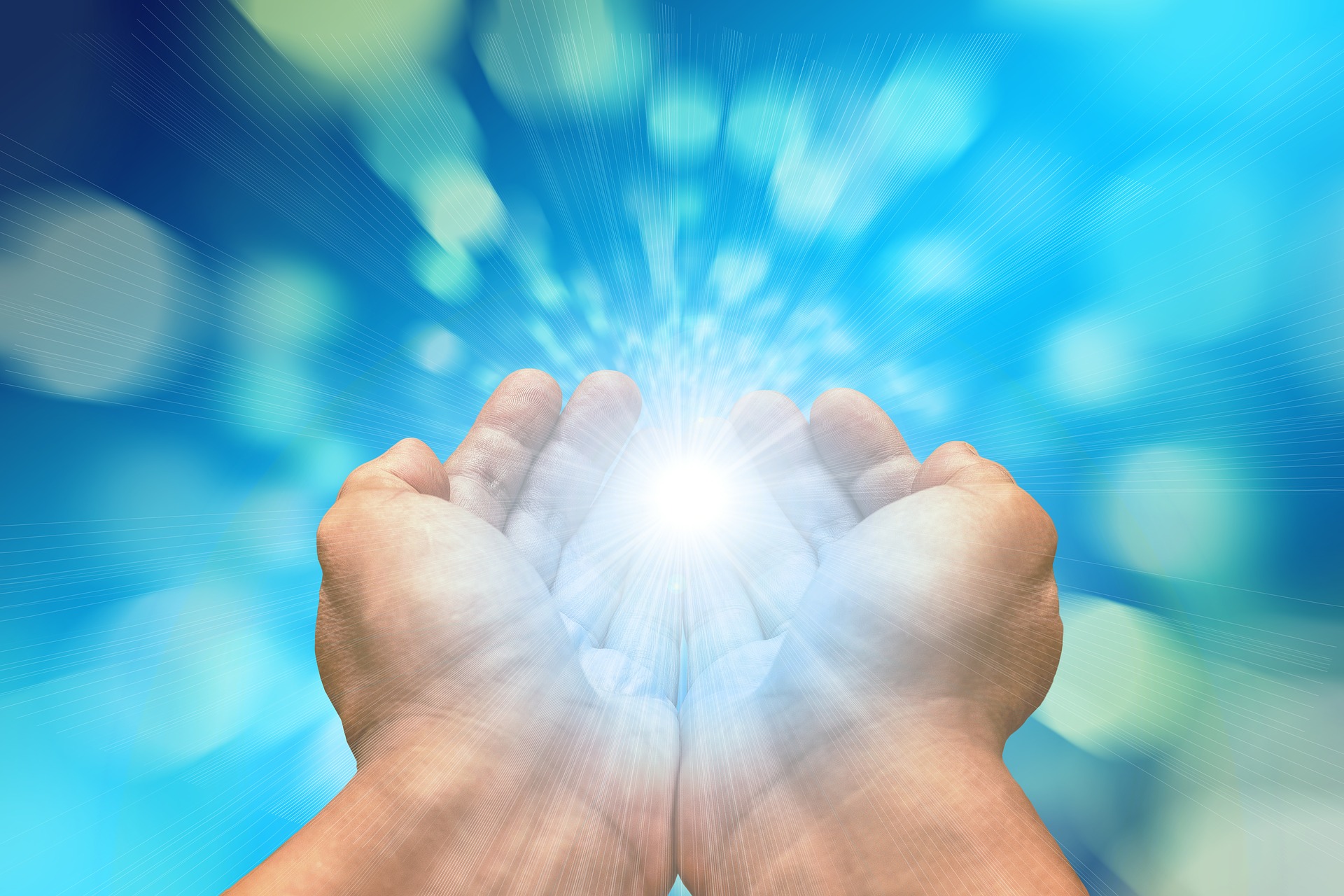 Friend, are you experiencing some type of hardship and wondering "why is this happening?" There is hope, my friend, for God sees you and longs to come alongside you. What's more, God's power enables believers in Jesus Christ to withstand and overcome hardship.
Let's turn to Scripture in 2 Corinthians 4:7-10 (CSB) to learn more.
"Now we have this treasure in clay jars, so that this extraordinary power may be from God and not from us" (V. 7).
Our mortal decaying bodies are fragile clay jars. We are like clay in our Creator's hands, for He is the Potter who forms us and shapes us (Isaiah 64:8).
The treasure is the gospel, the good news of Jesus Christ (2 Corinthians 4:6). Each of us is entrusted with the gospel to proclaim it and live it, so that others may see the light of Christ and believe.
Unfortunately, we have an enemy, the devil, who doesn't want others to know the good news of Jesus. So, he comes against us attempting to dim our light. However, this gives us an opportunity to stand firm in our faith and display God's power through our fragile bodies. For not only are we carriers of the gospel, but of Jesus Christ Himself. He dwells in us through the Holy Spirit and empowers us to overcome the enemy's schemes.
How We Overcome by God's Power
Let's take a look at some examples of hardship, how to respond and how we overcome them by God's power. (NOTE: All definitions are from the Merriam Webster's Dictionary unless otherwise specified.)
1. Not Crushed – We Entrust Ourselves to the Lord
"Afflicted ['greatly distressed or troubled by bodily or mental pain'] in every way but not crushed" (V. 8a).
Are you facing an illness, dealing with anxiety or depression? Entrust yourself to the Lord, knowing He will sustain you.
In fact, Romans 5:3-4 tells us "affliction produces endurance, endurance produces proven character, and proven character produces hope".
When we submit ourselves to the Lord, we allow the Holy Spirit to form Christlike character in us. Remember, friend, we are the clay, and He is the Potter. Let's allow Him to mold us and refine us even though it may be painful.
What the enemy thought would destroy us, may it strengthen us instead.
2. Not in Despair – Trust God and His Word
"Perplexed ['bewildered; puzzled'] but not in despair ['hopelessness']" (V. 8b).
While we may not understand the "why" behind our hardship, we can choose to trust our faithful God. His Word promises that He works all things together for our good (Romans 8:28). Whether that be for strengthening our faith, drawing us closer to Him, or providing an opportunity to comfort others through their suffering (2 Corinthians 1:4).
3. Not Abandoned – Stand Firm in Faith
"Persecuted ['persistently harassed or oppressed'] but not abandoned" (V. 9a).
Are you facing ridicule for your faith in Christ? God promises never to leave us nor forsake us (Deuteronomy 31:6). We will not be abandoned for He is right there with us. In fact, Matthew 5:10-11 states that we are blessed when we face insults and persecution because of Christ, for great is our reward in heaven.
4. Not Destroyed – Focus on Jesus
"Struck down but not destroyed" (V. 9b).
Are you facing some type of setback that has knocked you down, friend? Perhaps it is a medical diagnosis, financial difficulty or relational struggle. Look to the Lord, rely on His strength and entrust the situation over to Him. He will empower you to stand again.
Friend, in no way do I intend to minimize your pain and suffering. The struggles in this life are real and intense, but God is greater. Absolutely nothing is impossible for Him! (Luke 1:37). Keep your eyes fixed on Jesus and away from the circumstances you are facing. Stand firm in your faith, friend, for God is faithful!
Resurrection Power in Us
"We always carry the death of Jesus in our body, so that the life of Jesus may also be displayed in our body" (V. 10).
Remember friend, "the Spirit of God, who raised Jesus from the dead, lives in you. And just as God raised Christ Jesus from the dead, He will give life to your mortal bodies by this same Spirit living within you" (Romans 8:1l NLT).
Therefore, no matter what hardship you face, trust that God's power will enable you to withstand and overcome. Let's glorify God by shining the light of Christ through our struggles so that others see Jesus and believe.
Father, thank You for sending Jesus to die for us and for sending the Holy Spirit to live in us. Help us to remember that we have resurrection power in us. May we submit to the Spirit daily so that we can reflect Jesus and give You glory. We love You. In Jesus' name, Amen.
Additional Scripture References
James 1:2-4, "Consider it a great joy, my brothers and sisters, whenever you experience various trials, because you know that the testing of your faith produces endurance. And let endurance have its full effect, so that you may be mature and complete, lacking nothing" (CSB).
Psalm 34:17-19 "The righteous cry out, and the Lord hears, and rescues them from all their troubles. The Lord is near the brokenhearted; He saves those crushed in spirit. One who is righteous has many adversities, but the Lord rescues him from them all" (CSB).
2 Corinthians 4:16-18, "Therefore we do not give up. Even though our outer person is being destroyed, our inner person is being renewed day by day. For our momentary light affliction is producing for us an absolutely incomparable eternal weight of glory. So we do not focus on what is seen, but on what is unseen. For what is seen is temporary, but what is unseen is eternal" (CSB).
Reflective Questions
How can I devote more time with the Lord and in His Word?
What Scripture verses can I meditate on?
Who can I ask to pray for me?
For Further Reading
Republished from https://carladburnette.com/ with permission by Carla D. Burnette.