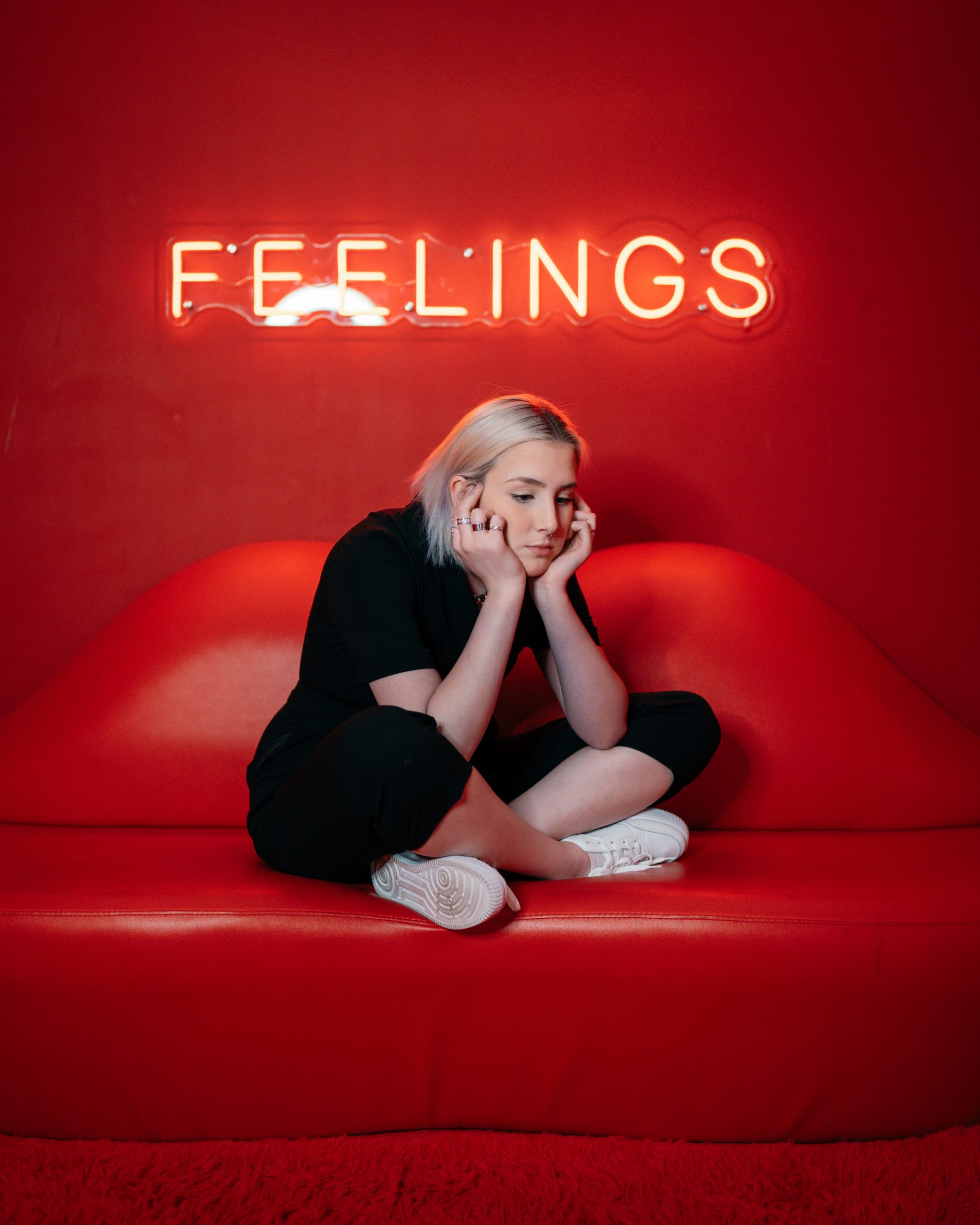 Do you ever feel guilty telling God your feelings? Feelings are often not fact, so it can feel wrong telling God how you feel when know that your feelings are not right. It can feel like we are just complaining.
But Psalms 62:8 says "…pour out your hearts before him:…"We are not only allowed to tell God exactly how we feel, He has commanded us to. There are other verses that say we should cast all our cares on Him, cast our burdens on Him and pray about everything.
While we should pour out our feelings to God, it's important to remember the first part of Psalm 62:8 "Trust in him at all times, ye people,…" So while we pour out our feelings and fears, we should be balancing it all with truth. "I feel this, but I KNOW this." 
Recently I was feeling upset. I felt like God had let me down in a certain situation. So while I felt guilty about it, I poured out all those feelings to God while backing it up with truth and trust. "I feel like You've let me down, but I know that You know best." Afterwards the burden I had felt was gone. I felt relief. And not only that but the thought really struck me as I was praying, "Feelings are just feelings!" All the feelings that I had poured out to God were just that–feelings. God hadn't really let me down, it had just felt that way because I had my own expectations whereas His ways are higher than mine. Feelings are not fact–what a relief it was to remember that!
And yet it brings such relief to cast all those feelings on Him instead of trying to carry them all ourselves.
For more encouraging content related to teen girls and busy moms visit http://forchristianteengirls.blogspot.com/ and https://encouragementforbusymums.blogspot.com/. Used with permission.