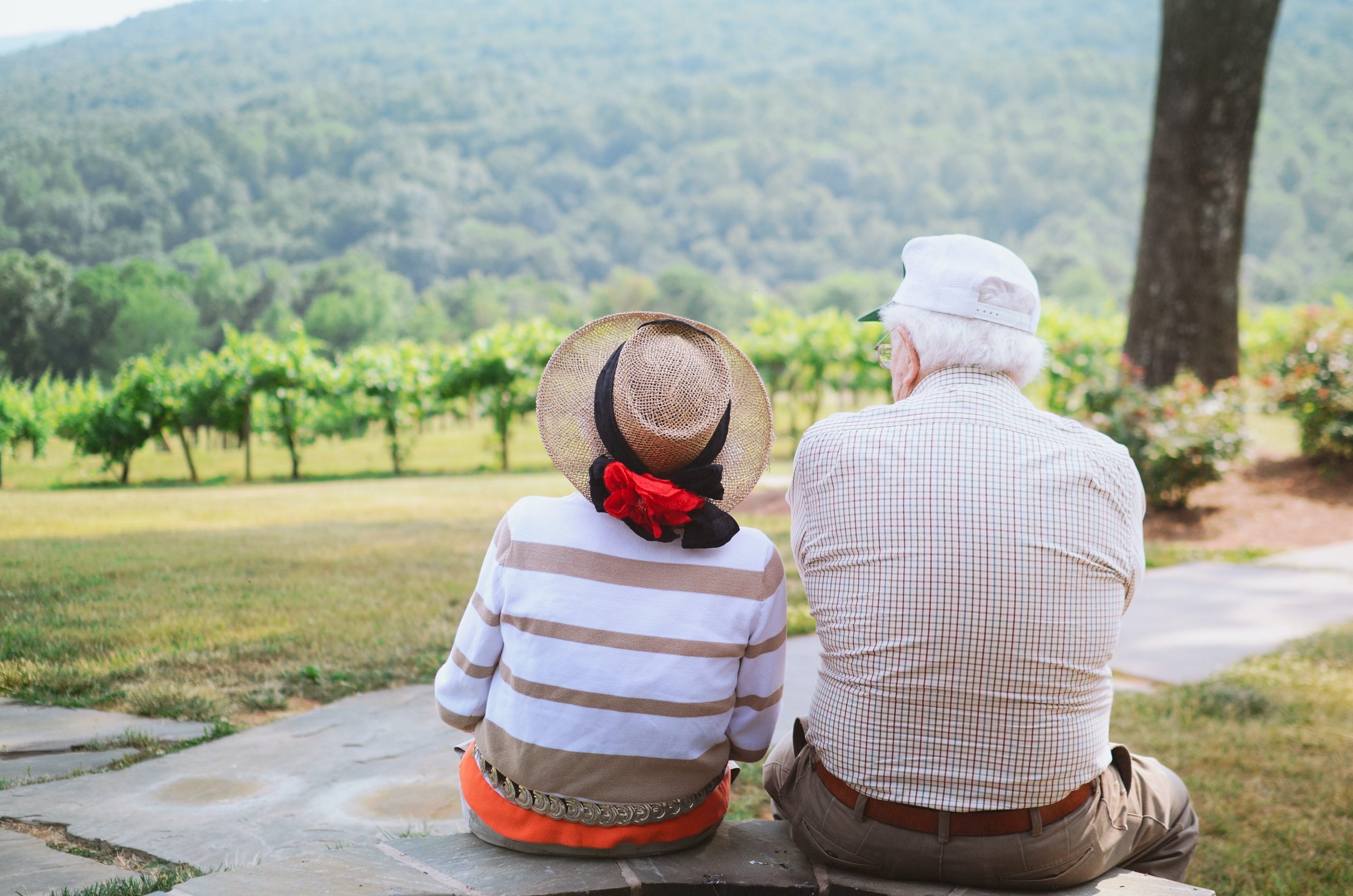 I would not be who I am today without my grandparents. My parents were not rich and had to prioritize how they spent their finite income. When I needed braces my Grampa stepped in to assist. When I wanted to go to university, he stepped in again to pay tuition for my first year.
My grandparents also provided a different kind of input… At a time in their lives when my parents were busy trying to make ends meet and dealing with their own personal struggles, my grandparents were at a stage in their lives to just be present with us. My sister and I went by them every weekend and every school vacation.
On some vacations, we went to camp and stayed with our great aunt. We would wake up every morning to Aunty Lu making us breakfast while singing hymns. We loved it when she made us cake because we got to lick the bowl. Yum! And when I was learning to make breakfast for myself, she never made a fuss when I repeatedly made a mess trying to figure out how to crack open eggs.
Granny lived for every single detail of what was happening in our lives. She was my steadfast cheerleader. She let me know that I was valued and cherished at some of the lowest points in my life. I have never spoken of this but in her last days here on earth I went to visit her and, as she struggled through waves of pain, she said, "Thank you Matik."
I was taken aback. "For what?" I asked.
"For being you."
That was my Granny.
I believe that when one reaches a certain age, the experiences of life bring a certain clarity – an appreciation of what is important. And, if one has been a good student of life, it also brings the relational and emotional tools to become a better agent of love. I have often heard people say that the grandparents that their children experience are nothing like how they experienced the same people as parents. There is some truth to this and in a sense, that's how it should be. That's why we need grandparents. I see my parents being these agents of love to my sister and me and our children.
This is also true of spiritual grandparents. The older generation in our church communities is a vital component. I firmly believe that little old ladies are the pillars of the church. I love to spend time with them! Spiritual grandparents teach us how to love steadfastly, how to pray without ceasing, how to live in perpetual hope, and how to rise above the pettiness that sometimes consumes the younger generations.
Sadly, many of us do not understand the role of spiritual grandparents and their gift is left unopened, languishing on the pews and stranded on the pulpit.
There are two main deceptions that cause this. The first is that we tend to value people based on gifting instead of maturity. We want to receive from those who seem great – the charismatic preacher, the prophet who unveils great mysteries, the evangelist who draws thousands to Christ, the teacher who knows all the Hebrew and Greek words, the reverend bishop apostle who has millions of followers and hundreds of books… These are our heroes – the ones we seek – the ones we emulate. What we fail to realize is that a greatly gifted person is not necessarily a very mature person. A mature person is full of the fruit of the Spirit – love, joy, peace, kindness, patience, gentleness, faith, goodness, and self-control.
Mature people – spiritual grandparents – are indispensable for the health of the Body of Christ. Spending one hour with a mature person who is full of the fruit of the Spirit is far more profitable than spending months with a noisy gong (1 Co 13:1-3). When we don't value our spiritual grandparents, they become mere ornaments in our community, and we are robbed of their treasure. New believers should always be part of smaller groups that do life with older mature Christians so that the generations build upon one another instead of starting over from scratch again and again.
The second deception is when the grandparents themselves don't understand their role and still try to be parents. Spiritual grandparents function the same as natural grandparents; they are agents of love that come alongside parents in a supportive role to fill in missing gaps and to lovingly show their grandchildren (immature Christians) how to live like Christ. Their love is quiet and behind the scenes, but it is powerfully transformative. It is tragic when a leader doesn't know when to transition from frontstage to backstage. All leaders need to know when it is time to let the next generation take the reins and move into a supportive role. To move from parent to grandparent requires a switch from the busyness of pioneering the move of God to a slower more relational way of being with others. Grandparents are the heart of the community. Grandparents understand that an intimate heart-to-heart with one person over a cup of coffee is just as important as a sermon to thousands.
Sending my love to all the natural and spiritual grandparents in my life.
Spiritual Formation 201 is starting in January!
If you are hungry for a deeper walk with God and like-minded believers to walk alongside you in loving community for a season then why not join us?!
For more information and to register click here: https://authenticjoy.org/online-workshop-spiritual-formation-201/
This content has been republished with permission from authenticjoy.org.