23 New Year's Resolutions to Re-Ignite Your Faith in 2023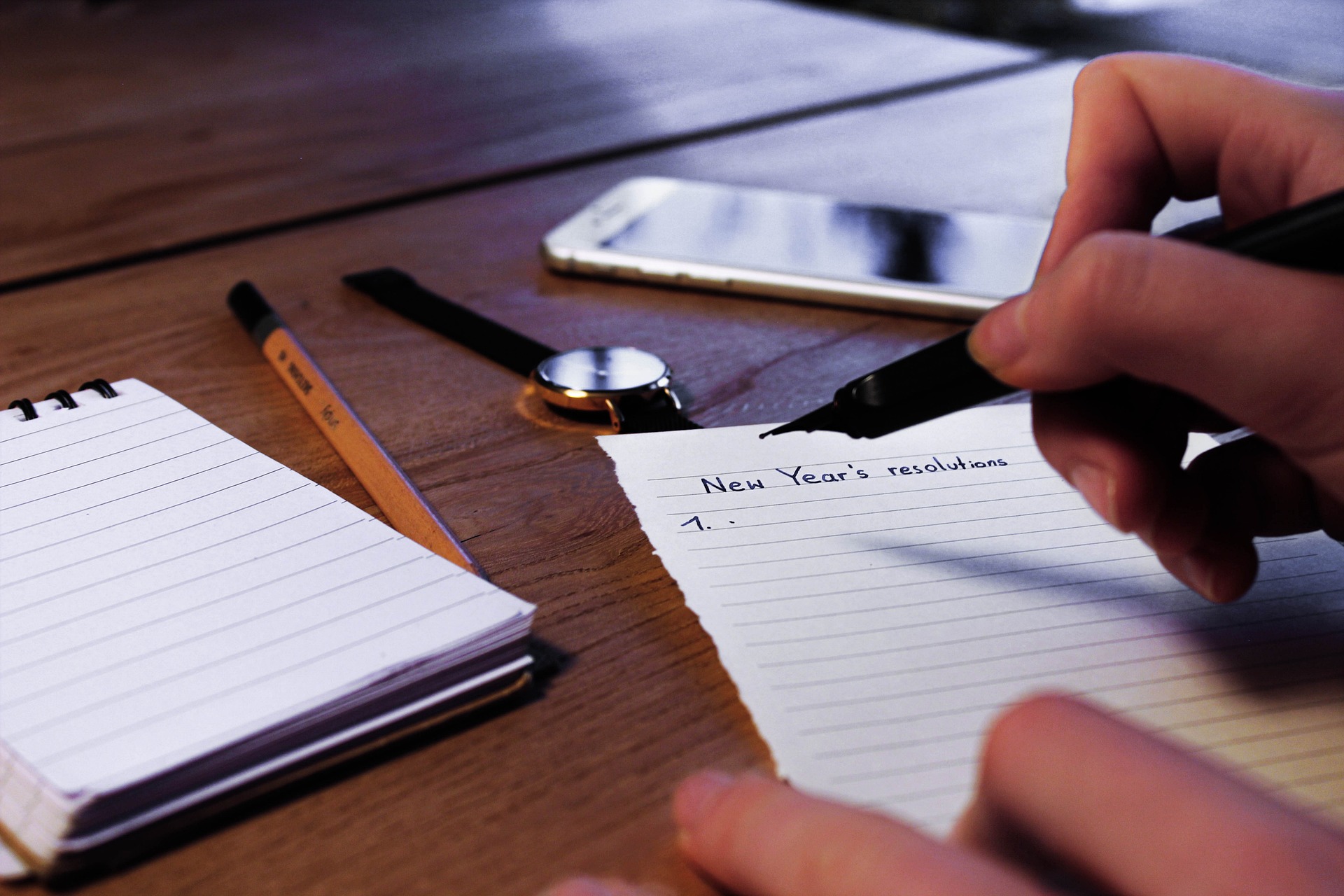 As we close down the year that was 2022, more than 44 percent of Americans will carve out a few moments in the coming days to craft a set of New Year's resolutions for the upcoming year.
The possibilities seem endless:
Lose weight
Re-learn social cues after nearly three years of living in a COVID infused world
Eat more tacos
It seems so simple. Thinking about how we can be a better version of ourselves in 2023, write down these well-intentioned goals and objectives, and then follow through to make them a reality. Doing so will make us feel much better about ourselves and in some small way, help to make the world a better place.
The problem is that only 31 percent of people stick with the promises they made to themselves the prior year. Furthermore, a rather robust 81% will fail in their pursuit by February.
Those types of statistics can be highly discouraging and make us wonder why we even pursue opportunities to improve our self-worth and how it contributes to the betterment of those around us.
But there is hope. In Philippians 4:6-7, the Apostle Paul commands us to, "Rejoice in the Lord always. I will say it again: Rejoice! Do not be anxious about anything, but in everything, by prayer and petition, with thanksgiving, present your requests to God."
The following are 23 New Year's resolutions for 2023 with supporting Bible verses designed to strengthen and re-ignite your faith. Some are practical, others more grandiose. But with each and every one, please realize that with prayer and perseverance these good intentions can become a staple of your everyday journey of faith.

1. Read Books That Ignite and Foster Spiritual Growth
As for these four youths, God gave them learning and skill in all literature and wisdom, and Daniel had understanding in all visions and dreams. – Daniel 1:17

2. Spend Time with People Who are Spiritually Hungry
Walk in wisdom toward outsiders, making the best use of the time. – Colossians 4:5

3. Go to Church Regularly
And let us consider how we may spur one another on toward love and good deeds, not giving up meeting together, as some are in the habit of doing, but encouraging one another —and all the more as you see the Day approaching. – Hebrews 10:24-25
4. Serve Others on a Regular Basis
You, my brothers and sisters, were called to be free. But do not use your freedom to indulge the flesh ; rather, serve one another humbly in love. For the entire law is fulfilled in keeping this one command: "Love your neighbor as yourself." – Galatians 5:13-14
5. Pray Constantly
Therefore confess your sins to each other and pray for each other so that you may be healed. The prayer of a righteous person is powerful and effective. – James 5:16
6. Study the Bible Regularly
Every word of God is flawless; he is a shield to those who take refuge in him. – Proverbs 30:5
7. Reduce Screen Time
Set your minds on things above, not on earthly things. – Colossians 3:2
8. Take Inventory of Your Relationships and Limit Relationships That Deplete Your Emotions and Your Ability to Stay Positive
Dear friends, do not believe every spirit, but test the spirits to see whether they are from God, because many false prophets have gone out into the world. – 1 John 4:1
9. Write Your Story of How Jesus Changed Your Life
This is what the Lord, the God of Israel, says: 'Write in a book all the words I have spoken to you.' – Jeremiah 30:2
10. Tell Someone Your Story of How Jesus Changed Your Life
Give praise to the Lord, proclaim his name; make known among the nations what he has done. – 1 Chronicles 16:8
11. Purge Anything from Your Life That Keeps You from Practicing Your Faith
If we confess our sins, he is faithful and just and will forgive us our sins and purify us from all unrighteousness. – 1 John 1:9
12. Choose a Word for the Year and Try to Live by It (Ex. Restore)
Gracious words are a honeycomb, sweet to the soul and healing to the bones. – Proverbs 16:24
13. Keep a Thankfulness Journal
I will give thanks to you, Lord, with all my heart; I will tell of all your wonderful deeds. I will be glad and rejoice in you; I will sing the praises of your name, O Most High. – Psalm 9:12
14. Write a Personal Mission Statement for Yourself and Follow It
Take delight in the Lord, and he will give you your heart's desires. Commit everything you do to the Lord. Trust him, and he will help you. – Psalm 37:3-5
15. Seek and Find Someone Willing to Be Your Mentor
Whatever you have learned or received or heard from me, or seen in me—put it into practice. And the God of peace will be with you. – Philippians 4:9
16. Attend a Weekend Retreat
As iron sharpens iron, so one person sharpens another. – Proverbs 27:17
17. Make It a Habit to Listen More
Listen to advice and accept discipline, and at the end you will be counted among the wise. – Proverbs 19:20
18. Continually Seek Humility
If my people, who are called by my name, will humble themselves and pray and seek my face and turn from their wicked ways, then I will hear from heaven, and I will forgive their sin and will heal their land. – 2 Chronicles 7:14
19. Join a Small Group at Your Church
Carry each other's burdens, and in this way you will fulfill the law of Christ. – Galatians 6:2
20. Try Fasting
So we fasted and petitioned our God about this, and he answered our prayer. – Ezra 8:23
21. Start Tithing Consistently
Bring the whole tithe into the storehouse, that there may be food in my house. Test me in this," says the Lord Almighty, "and see if I will not throw open the floodgates of heaven and pour out so much blessing that there will not be room enough to store it. – Malachi 3:10
22. Commit to Performing One Random Act of Kindness Each Week
Therefore, as we have opportunity, let us do good to all people, especially to those who belong to the family of believers. – Galatians 6:10
23. Make a Resolution So Big and So Preposterous That Only God Can Make It a Reality
"I am the Lord, the God of all mankind. Is anything too hard for me? – Jeremiah 32:27
May God bless you richly in 2023 as you commit yourself to chasing after God. May you desire to live to be more like Him.
Happy New Year!
Editor's Note: The first ten resolutions used in this list come from the article "4 Simple Strategies for Making Spiritual Resolutions to Refresh Your Faith in the New Year" by Mary Armand.