How to Find Peace in Your Life - Hope Ministry, Melanie Redd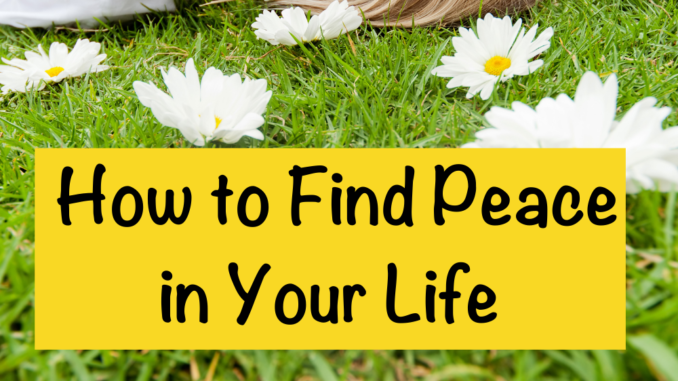 His name is Koda.
He's a huge fur ball that comes in at a whopping 70 pounds.
Full of energy, always happy to see everyone, and cute as he can be, our three-year-old Australian Shepherd fills our life with joy.
White, black, tan, and beige, he's a Blue Merle with one blue eye and one brown eye.
Fully bred and absolutely adorable, we can't get enough of this dog.
However, he has one trait that detracts at times from his cuteness.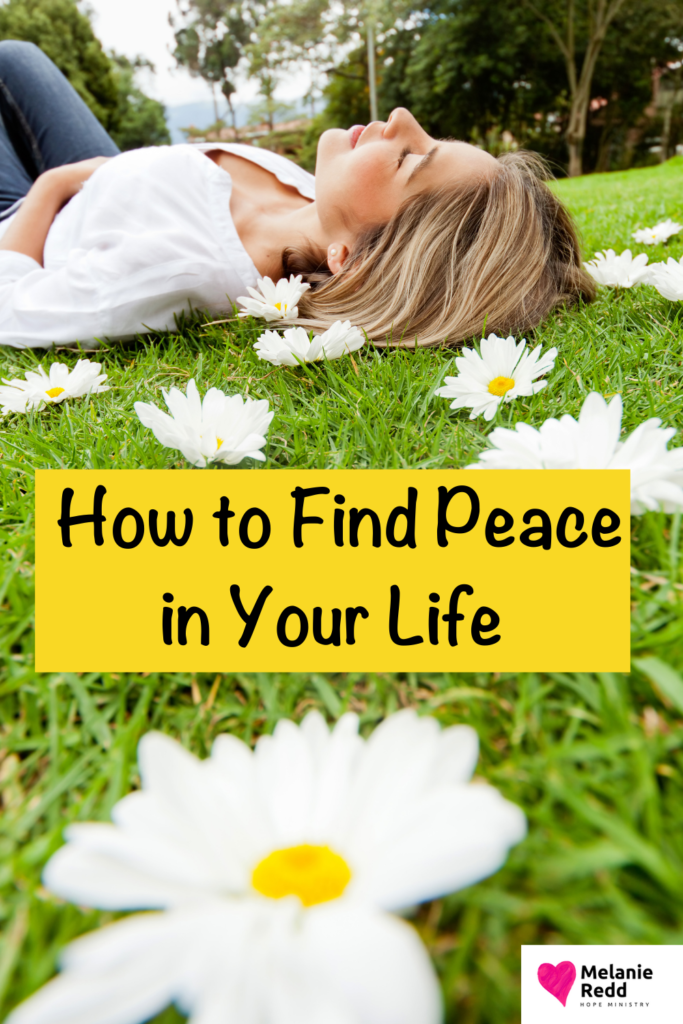 Koda is a worrywart!
Truly, he is a very nervous and worrisome dog.
Often, he has full-flown anxiety attacks and can't be consoled.
Whether it's bad weather or a large truck passing by the house, he can go into full panic mode, looking for a place to hide.
Often, when he is the most upset, he will look for me.
Most of the time, he ends up on me, near me, or under me.
Fear drives this animal to my side.
To him, I'm the safest person in the world.
Why?
It could be because I chose him at the groomer's house and held him in my arms for the four-hour journey to his new home.
It is also likely because I'm the one who takes care of him, feeds him, fills his water bowl, and takes him for walks.
My dog has put his complete trust in me because I've proven to be trustworthy.
What about us and our lack of peace?
Similarly, all of us have seasons when we are nervous and worried.
Every human feels fear, doubt, and anxiety at times.
Many people (and this may include you) experience full-blown anxiety and panic attacks.
Whatever the case, we all find ourselves looking for a place to hide in certain moments.
Fear drives us to look for safety and hope and peace.
That's what I'm writing a new book about.
It's called Just Rest and will be out next spring.
In the meantime, I thought it might be helpful, encouraging, and positive to write about peace, anxiety, and rest.
The Statistics
According to the Anxiety and Depression Association of America, anxiety and depression affect 40 million adults in the US age 18 and above.
This is 18% of the total population.
I also read about a group of college counseling directors that were surveyed.
95% said, "the number of students with significant psychological problems is a growing concern in their center or on campus."
In fact, this same article suggested that the biggest problem impacting college students today is anxiety; depression was a close second.
What about You?
You may be one of those who really struggle with worry, fear, anxiety, or depression.
Possibly, you deal with all of these challenges.
You'd like to experience more rest, more peace, and more calm deep within the depths of your soul.
You are weary.
You are looking for deep rest for your soul.
I read about a place that's deep below the ocean.
It's called the "cushion of the sea."
"Down beneath the surface that is agitated by storms, and driven about with winds, there is a part of the sea that is never stirred.
When we dredge the bottom and bring up the remains of animal and vegetable life we find that they give evidence of not having been disturbed in the least, for hundreds and thousands of years.
The peace of God is that eternal calm, which, like the cushion of the sea, lies far too deep down to be reached by any external trouble and disturbance; and he who enters into the presence of God, becomes a partaker of that undisturbed and undisturbable calm."
(Dr. A.T. Pierson, Streams in the Desert)
Quiet and peaceful no matter how loud the storms get.
That's what we are going for!
Over the next weeks, I'll be sharing words of hope to direct you back to a place of rest and peace.
Each post will be constructed to point you to one aspect of God's character.
I'm praying for you to experience that greatest peace and the sweetest rest you've ever enjoyed.
To get you ready and started, may I suggest several things you can do to start experiencing more peace?
First, to find peace in your life, get up a little earlier each morning so you have more time to get your day started well.
Set your alarm for 15-20 minutes early.
Don't rush so much.
Stretch a little and breathe deeply.
Second, to find peace in your life, begin to pray.
Look up to heaven and talk to God.
Be specific.
Be honest.
Share your heart with Him.
Prayer is powerful and prayer will change you.
For more on prayer, check out this article on how to pray.
Third, to find peace in your life, begin to read the Bible each day.
Start by reading just one chapter in Psalm or Proverbs.
Read through the book of John.
You don't have to have a seminary degree to read the Bible.
Anyone can get a copy of God's Word and begin to read.
There is something powerful that happens when we open the Bible and begin to study.
As we get into the Bible and the Bible gets into us, we are transformed.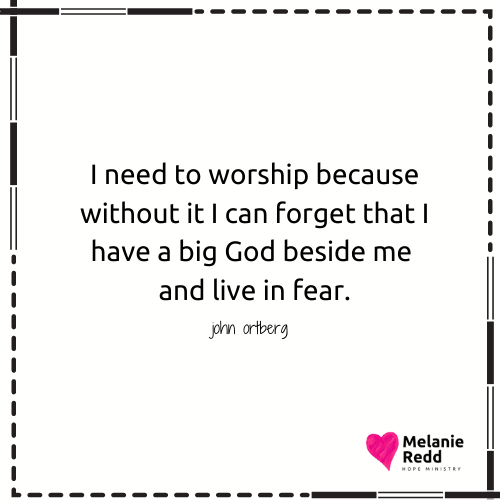 Fourth, to find peace in your life, begin to listen to worship music.
There is something so powerful about the music that we listen to.
Try an experiment: for a week, listen only to encouraging and positive music.
Turn on your app, the radio, or your computer and tune in to inspirational music.
Let the words, the notes, and the messages of the music bring hope and peace into your life.
Finally, to find peace in your life, begin to praise God.
Worship and praise will transform your whole outlook.
To reduce your anxiety and increase your faith, praise God.
Praise him for who he is and what he has done for you.
Lift your head, your heart, and your focus to heaven and worship God.
"I need to worship because without it I can forget that I have a big God beside me and live in fear.
I need to worship because without it I can forget his calling and begin to live in a spirit of self-preoccupation.
And, I need to worship because without it I lose a sense of wonder and gratitude and plod through life with blinders on.
I need worship because my natural tendency is toward self-reliance and stubborn independence."
—John Ortberg
Resources:
Were you blessed by what you read?
Then, would you share this article with a friend, co-worker, or family member?
Or, maybe you can send it to a friend or family member?
This blog occasionally uses affiliate links and may contain affiliate links. Additionally, Melanie Redd is a participant in the Amazon Services LLC Associates Program, an affiliate advertising program designed to provide a means for sites to earn advertising fees by advertising and linking to amazon.com. 
Also, for more on my disclosure policy, click HERE.
© Melanie Redd and Hope Ministry, LLC, 2021. Unauthorized use and/or duplication of this material without express and written permission from this blog's author and/or owner are strictly prohibited. Further, excerpts and links may be used, provided that full and clear credit is given to Melanie Redd and Hope Ministry with appropriate and specific direction to the original content.