Parenting Myths That Refuse to Die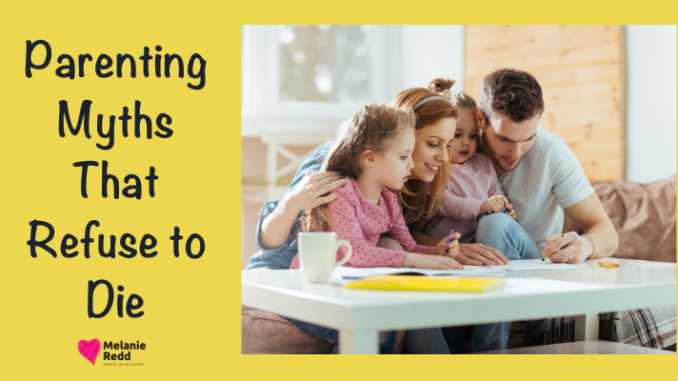 Parenting Myths That Refuse to Die
Parenting is the oldest human responsibility, but several myths about being a mom or dad have persisted for years.
Some of the misleading half-truths are new, but others have lingered in Western culture for generations.
Considering that there are sayings in nearly every language that roughly translates as kids with no siblings grow up spoiled.
Widespread myths are still wrong, no matter how many people fall for them.
Other falsehoods focus on the cost of college and drive fear into the hearts of parents who think that helping children cover educational expenses will lead to bankruptcy.
Likewise, many married adults about to start families hear that daycare is a must, a default solution for career-minded men and women who raise youngsters.
Consider these additional details.
An Only Child Ends Up Maladjusted is one of the Parenting Myths.
Kids with no brothers or sisters are not prone to be maladjusted or anti-social.
Children with one or more siblings have their own set of challenges. There's been a societal bias against only children for centuries. The feeling runs through all cultures and is the subject of widespread discussion.
Apparently, no matter how many siblings a person has, there are countless influences that can be either bad or good. In other words, it's impossible to generalize about who is well-adjusted and who isn't based solely on family size.
Helping With College Will Deplete Your Bank Account is another of the Parenting Myths.
There are several commonsense ways to help without going into debt.
Fortunately for families with college-age children, there are multiple ways to cover the costs of education without going
broke.
One of the most effective for moms and dads who want to help but can't afford to pay directly for tuition and other expenses is cosigning.
By serving as a cosigner on your daughter's or son's college loan, you can up their chance for approval and, ultimately, get the money they need to attend a four-year academic program that ends in a diploma.
Remember that it's imperative for you, as a parent cosigner, to get all the facts before putting your signature on the loan application alongside your child's.
Cover all the bases by reviewing a comprehensive, informative guide that examines all the pros and cons of cosigning.
In Modern Times, Daycare is a Must
There's a trend away from default daycare.
After decades of assuming daycare is the smart way to go for working parents, millions of mothers and fathers are choosing to let one parent remain at home while the other works at a traditional 9-to-5 job.
For so many couples, the arrangement is a win-win situation.
Their child gets the love and attention of a parent, and there are no daycare bills to pay, which can be exceptionally high these days.
A New Baby Means You Must Buy a House ASAP is another of the Parenting Myths.
Many expectant mothers and their husbands choose to save for a down payment while living in apartments or rented homes. There's no rush to purchase a home just because a baby is on the way.
In today's housing market, renting can be an affordable, practical option for men and women who are married with children but don't yet have enough capital set aside for a 20% down payment on a house.
There's no harm in waiting for a year or two, focusing on saving and living in a rented space.
Homeschooling Means Becoming a One-Earner Family
Neighborhood-based home schools allow working moms and dads to exit public districts.
The homeschooling boom is continuing in the 2020s, but it's been going on for at least 20 years.
You don't have to run a school to put your kids in one.
Explore neighborhood home schools to get away from public education toxicity.
Were you encouraged by what you read?
Then, would you share this article with a friend, co-worker, or family member?
Or, maybe you can send it to a friend or family member?
This blog occasionally uses affiliate links and may contain affiliate links. Additionally, Melanie Redd is a participant in the Amazon Services LLC Associates Program. This is an affiliate advertising program designed to provide a means for sites to earn advertising fees. These are earned by advertising and linking to amazon.com. Also, for more on my disclosure policy, click HERE.
© Melanie Redd and Hope Ministry, 2023. Unauthorized use and/or duplication of this material without express and written permission from this blog's author and/or owner is strictly prohibited. Further, excerpts and links may be used, provided that full and clear credit is given to Melanie Redd and Hope Ministry, LLC. Please give appropriate and specific directions to the original content.