The lightning bolt never came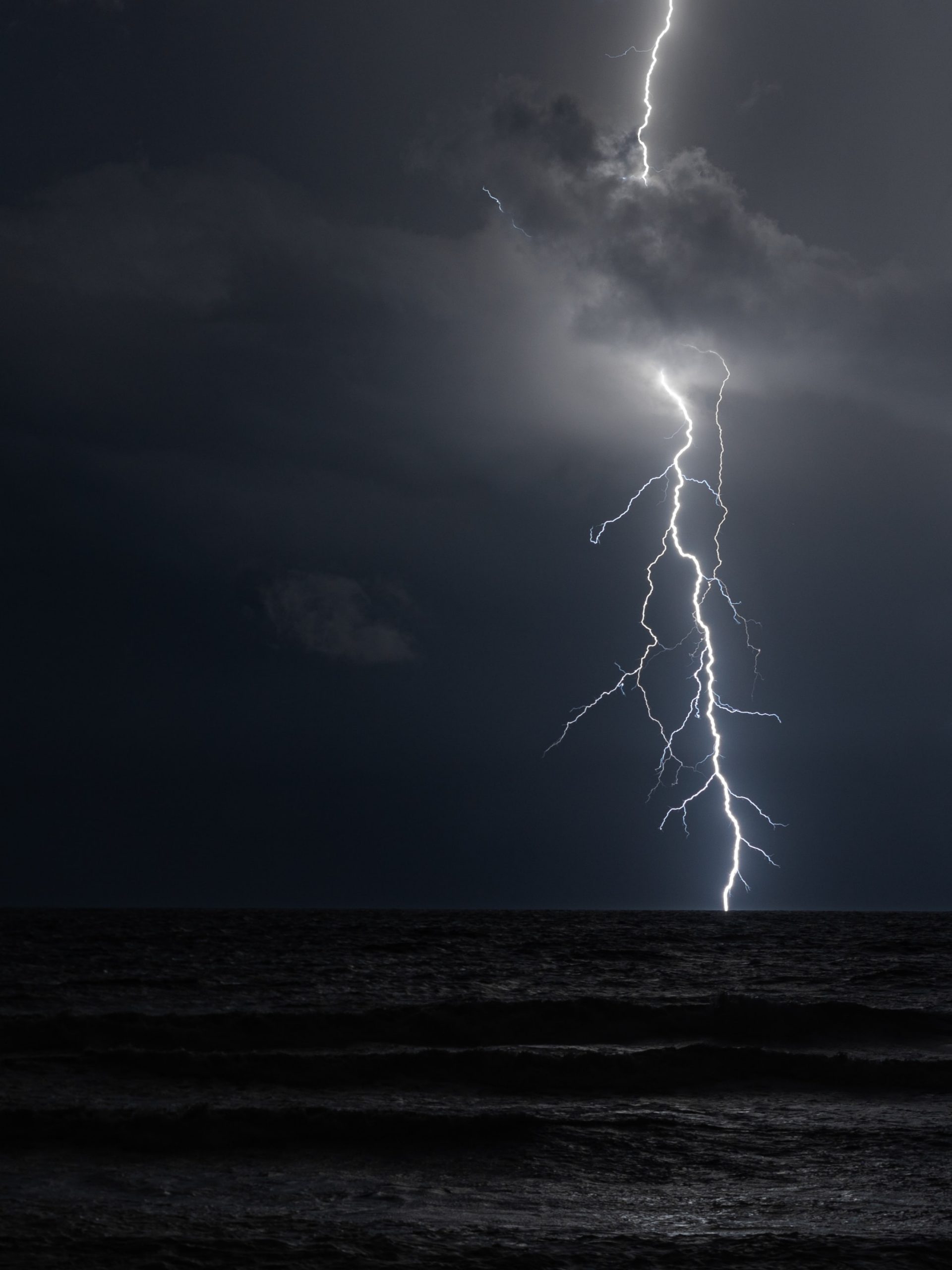 By Elizabeth Prata
Link to podcast- (Anchor isn't working properly at this time)
https://anchor.fm/elizabeth-prata/episodes/The-lightning-bolt-never-came-e1uupni
Yesterday I wrote a post and published a podcast about the things that God hates. It is important to mention these things since they are half of the Gospel.
People rebut. Many people unfortunately don't believe that the unsaved are due wrath from God, or that God hates anything at all. I repeat what Paul Washer said, 'OK, well, you're saved. What did He save you FROM?'
His wrath.
Anyway, I decided to follow up the bad tasting medicine from yesterday with a focus on a tender moment in the Bible. I have been reading commentaries on Habakkuk. I love the Minor Prophets. It is prophet-able to read them. Ha ha see what I did there? Habakkuk's story is that in three short chapters, he went from doubt and angst, to full and complete trust and joy in God, despite the dire circumstances that Prophet was told to announce. Part of his story is a tender moment in chapter 2:1.
The Prophet had agonized over the sins of the wicked tribes that God was (seemingly) doing nothing about. Habakkuk was indignant. Chapter 1 is his lengthy charge against God. Chapter 2 begins with the Prophet having concluded his complaint to God, and saying he will return to his place at the watchtower, curl up and wait to "see what He will speak to me And how I may respond when I am reproved." He has spoken out against God and he knew he was in a position to be turned to a cinder.
It's like he then curled up into a fetal position, all tired out from the constant sight of the wicked prospering, and then protesting to God about it, and collapsing in a heap in the corner of his tower to wait for the lightning bolt.
But God.
But God did not send any lightning. Almost like a parent who bemusedly and compassionately watches their terrible two year old toddler have a tantrum, trying to grapple with emotions that are beyond their ability to control or even understand, when Habakkuk calmed down, the LORD put His arms around the prophet, lifted up his chin and allowed him to gaze upon the LORD of Glory while He explained the future.
Wow.
The LORD did not harshly reprove Habakkuk, instead He gently explained to the perplexed prophet what He was doing in the world and in future history.
There are many such moments in the Old Testament. The Lord tenderly speaking with a heartbroken Hagar (twice)… God sending an angel to be with depressed and broken down Elijah after the 400 Prophets of Baal incident. In that one, Elijah woke up with an angel touching him and offering bread and drink. (1 Kings 19:5-8).
The Lord our God is loving and tender. He loves His own with a heart that's perfect, a mind that's holy, with wisdom and compassion. I am grateful to know a God like this.
Habakkuk 1
Habakkuk 2
Habakkuk 3
Habakkuk & Zephaniah- Everyman's Bible Commentary (Everyman's Bible Commentaries) Cyril Barber
From Worry to Worship: Studies in Habakkuk, Dr. Warren Wiersbe
Summary of the Book of Habakkuk