When Life Is Bad, God Is Still Good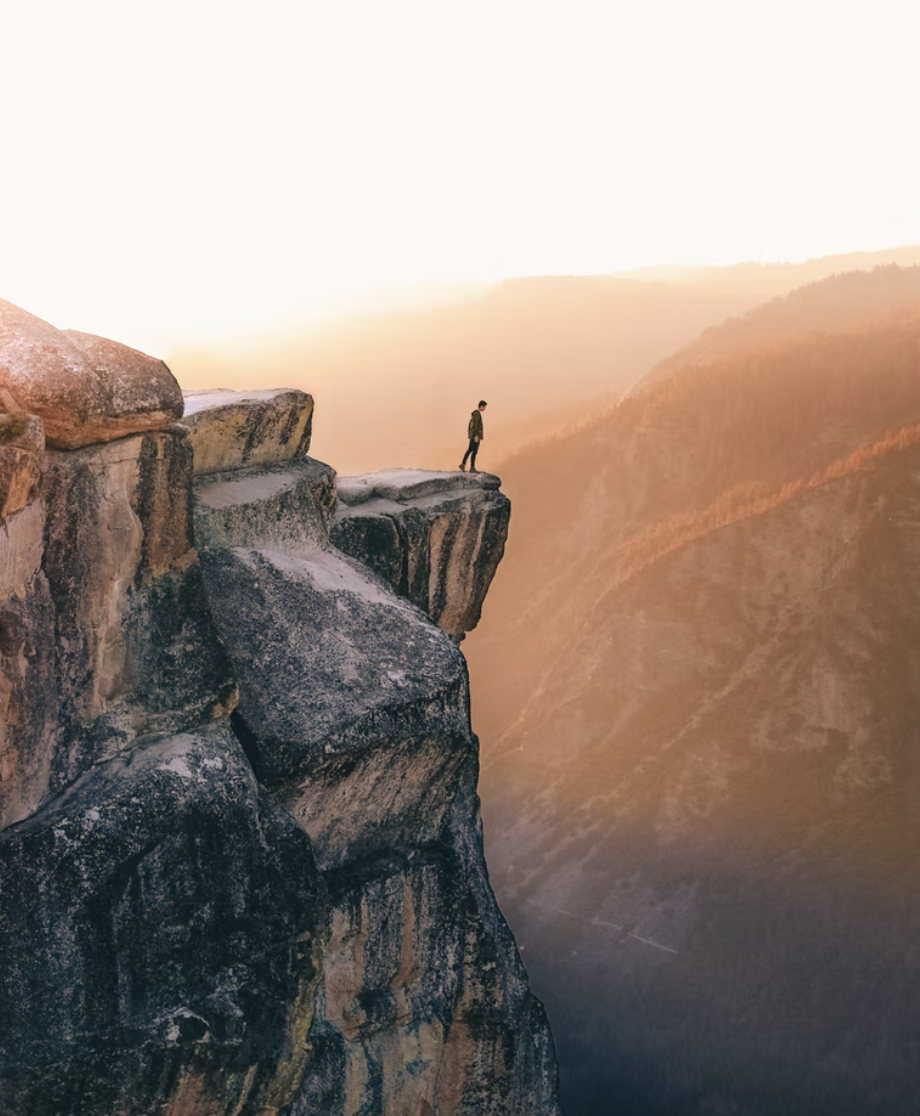 When my son Christopher was suddenly called home to Heaven, I couldn't think of any place I would rather be the next Sunday than at church, worshiping the Lord. The faith that I hold in Jesus Christ is real. It is one thing to talk about suffering, and it is another thing when you're in it.
Doubt Amid Tragedy
The day I got the news that my son had been killed in an automobile accident was the most devastating day of my life. It seemed as though time stood still. But I knew that Christopher was in Heaven, and I thought of the words of Job: "I came naked from my mother's womb, and I will be naked when I leave. The Lord gave me what I had, and the Lord has taken it away. Praise the name of the Lord!" (Job 1:21 NLT).
I didn't thank God that it happened. In fact, I would have given anything to have Christopher back. I would have gladly taken his place. But I wasn't given that choice. So, I simply said, "Lord, he is Yours. I dedicated him to You when he was a little boy, and I dedicate him back to You."
When tragedy strikes, one of the things that we struggle with is doubt. We wonder whether God has forgotten about us or if He maybe isn't paying attention to us. But here are the words of Jesus to those with troubled hearts, with broken hearts: "Don't let your hearts be troubled. Trust in God, and trust also in me" (John 14:1 NLT).
In the original Greek, this statement carries the idea of firmness, resolve, and the conviction of a command. Yet from the context, we see that Jesus is sharing these words in a gentle way. He is saying, in effect, "Dear one, you must believe and take Me at My word." And in the original tense, this means to continue doing this.
"Troubled" is also an interesting word that means "shudder." Have you ever had that chill go down your spine? You heard that news. You saw that scene. That thing happened. Jesus was saying, "Don't let your hearts shudder. Don't let that happen to you if you are one of My followers."
Life is not always what we call safe. There are things that don't make sense. But when life is bad, God is still good.
Faith in Christ
On his album "Beauty Will Rise," Steven Curtis Chapman recorded the song "Questions," which asks, "Where are you God? 'Cause I am finding life to be so much harder than I had planned."
There is nothing wrong with having questions. There is nothing wrong with asking why.
At the same time, we must take God at His word. We must believe that it is true. Jesus said, "Trust in God, and trust also in Me."
Sometimes it's hard to get to sleep at night when you're filled with anxiety or fear or worry. In times like this, I preach to myself. I'll quote Scripture out loud and remind myself of what the Bible says. We need to know the Bible, memorize the Bible and quote the Bible to others and ourselves, because God's Word is true. We must choose to believe it again and again.
I'm reminded of the desperate father in Mark's gospel who pleaded with Jesus to heal his son. He said, "Lord, I believe; help my unbelief!" (Mark 9:24 NKJV).
If you have loved ones who put their faith in Jesus Christ and have died, then they are in Heaven. You can take that for what it is. God has said it; it is true. The apostle John said, "I have written this to you who believe in the name of the Son of God, so that you may know you have eternal life" (1 John 5:13 NLT).
So if your heart is shuddering, if your heart is troubled, take God at his word.
Also remember that if you have put your faith in Christ, then you, too, are going to Heaven. You have God's word on it. Nothing is more important than that. Heaven may seem unreal to us, but Heaven is a place.
Jesus said, "I go to prepare a place for you" (John 14:2 NKJV). We are in a place called Earth, but one day we will be in a place called Heaven that is far better than Earth. Earth is a pale imitation of Heaven, not the other way around. Heaven is real, and it's the hope of every follower of Jesus Christ.
Heaven is also a paradise. Jesus said to the criminal hanging next to Him on the cross, "I assure you, today you will be with me in paradise" (Luke 23:43 NLT).
This is the hope that Christians have. We will be reunited with our loved ones again.
Another reason we don't need to have troubled hearts is that Jesus Christ is coming back again (and it could be sooner than we realize). Jesus said, "When everything is ready, I will come and get you, so that you will always be with me where I am" (John 14:3 NLT).
The apostle Paul wrote, "But let me reveal to you a wonderful secret. We will not all die, but we will all be transformed! It will happen in a moment, in the blink of an eye, when the last trumpet is blown. For when the trumpet sounds, those who have died will be raised to live forever. And we who are living will also be transformed" (1 Corinthians 15:51 NLT).
When Paul made that statement, he was writing to people who thought they would never again see their loved ones who had died. Death is the great separator, but Jesus Christ is the great reconciler.
However, Heaven is not the default destination of every person who dies. Jesus said, "You can enter God's Kingdom only through the narrow gate. The highway to hell is broad, and its gate is wide for the many who choose that way" (Matthew 7:13 NLT). Only those who have put their faith in Christ as Savior and Lord have the assurance they will go to Heaven.
I hope you have done that. Be right with God, because you don't know when your life can end.
—
Learn more about Pastor Greg Laurie
Subscribe to the Greg Laurie Podcast
Originally published at WND.com