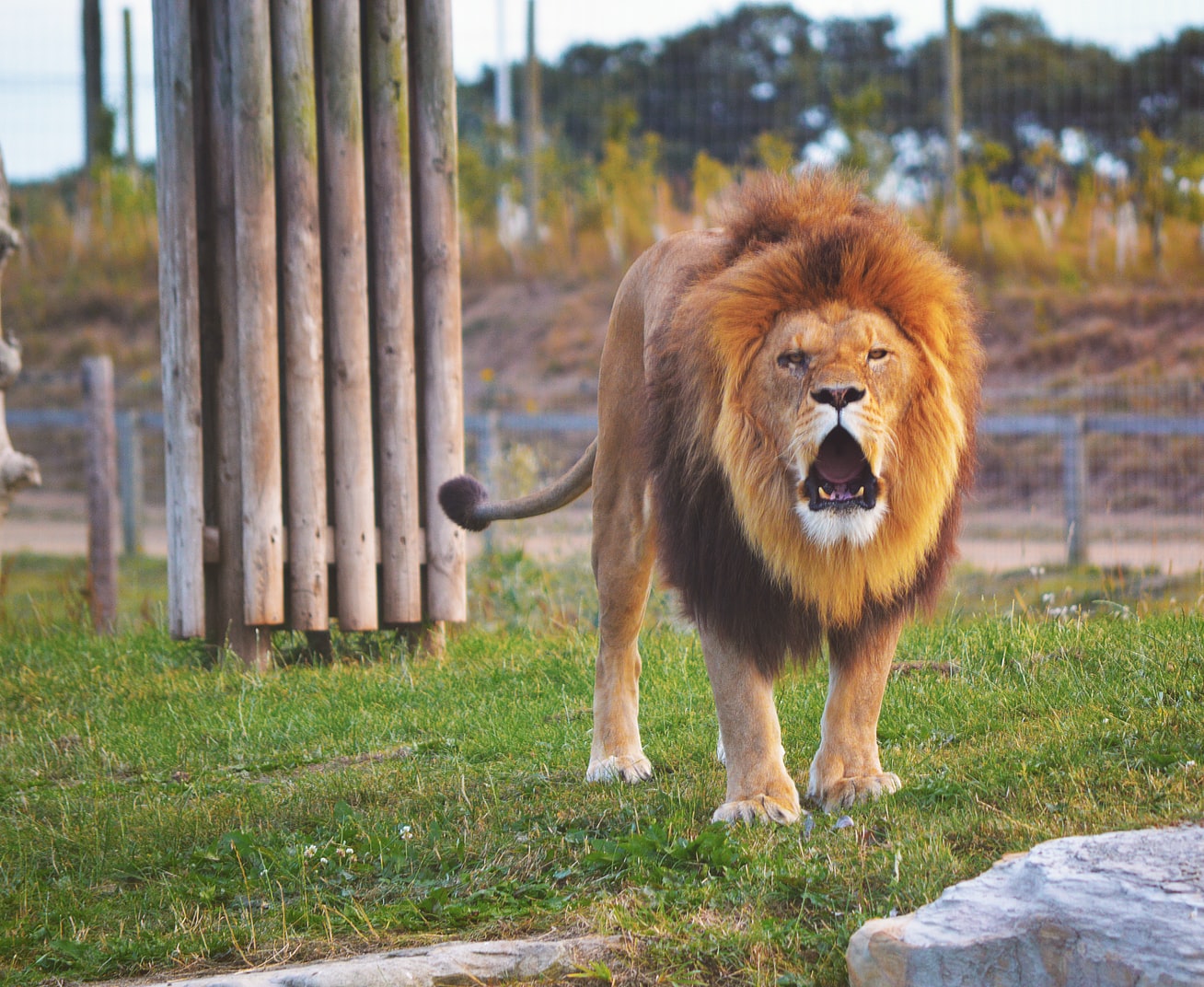 By now, you've heard me recommend my friend Pastor Levi Lusko's new children's devotional, Roar Like a Lion: 90 Devotions to a Courageous Faith. It's available for your gift of any size to Harvest Ministries this month, and I really hope you pick up a copy.
Just like any of the books we offer through our ministry, it's not merely a gift, but it's a resource we believe you can use to grow spiritually. In the case of Roar Like a Lion, it's something you can use to help your family grow as well. We spent some time talking about it on A New Beginning, and my son Jonathan had this to say about it, having read it to his family.
Yeah, it's perfect. Well, I've got a 9-year-old and an 11-year-old and Allie—even though she's just outside of that age—man, she's absolutely loving it.
And I got to be honest. I'm loving it too. It's ministering to my heart going through different devotions, hearing just wonderful reminders. Who God is, his character, how it plays out in our everyday lives. And one thing I like to do is I have my kids read it to me. It's a good way for them to just kind of practice their reading and read out loud, and hearing their little voices is so sweet.
Sometimes I sneak a little video of it and save it for later, you know? It's something to look at on a rainy day. But it's so sweet hearing them read these devotions, read these scriptures, and then have them pray too. There's a wonderful little prayer at the end of each devotion that kind of sums it up.
And it's such a blessing to get to go through it with my kids. They're are 9 and 11, and I know that any age is really going to be blessed by this. I started reading devotions to my kids really from the time they were born. You know, they say it's so important for children to hear the sound of their parents' voice and reading to them.
So whether you have a newborn child, and you just need some content to read to them, this is a great book. Or whether you've got kids that are older, I'm telling you no matter what age you're going to be blessed by this, I've been blessed by it. I've been encouraged. I've been challenged. And so really love this book.
Passing on the Baton
As I mentioned in this conversation, it's so gratifying to see biblical teaching passed on to another generation. God instructs us to do so.
The Christian life is like a race. And if it's a race, it's a lot like a relay race. We hold the baton for a time, then we hand it on to the next generation. They carry it and then they hand it on to the next generation. It's our job as parents to teach these things to our children, but I know that's not always the easiest thing to do.
That's why we're offering Roar Like a Lion. It's a wonderful book—and a huge help to your family devotions.
—
Request your copy of Roar Like a Lion here when you make a gift of any size to support mission of Harvest Ministries.
Learn more about Pastor Greg Laurie.
Used with permission from Greg Laurie.