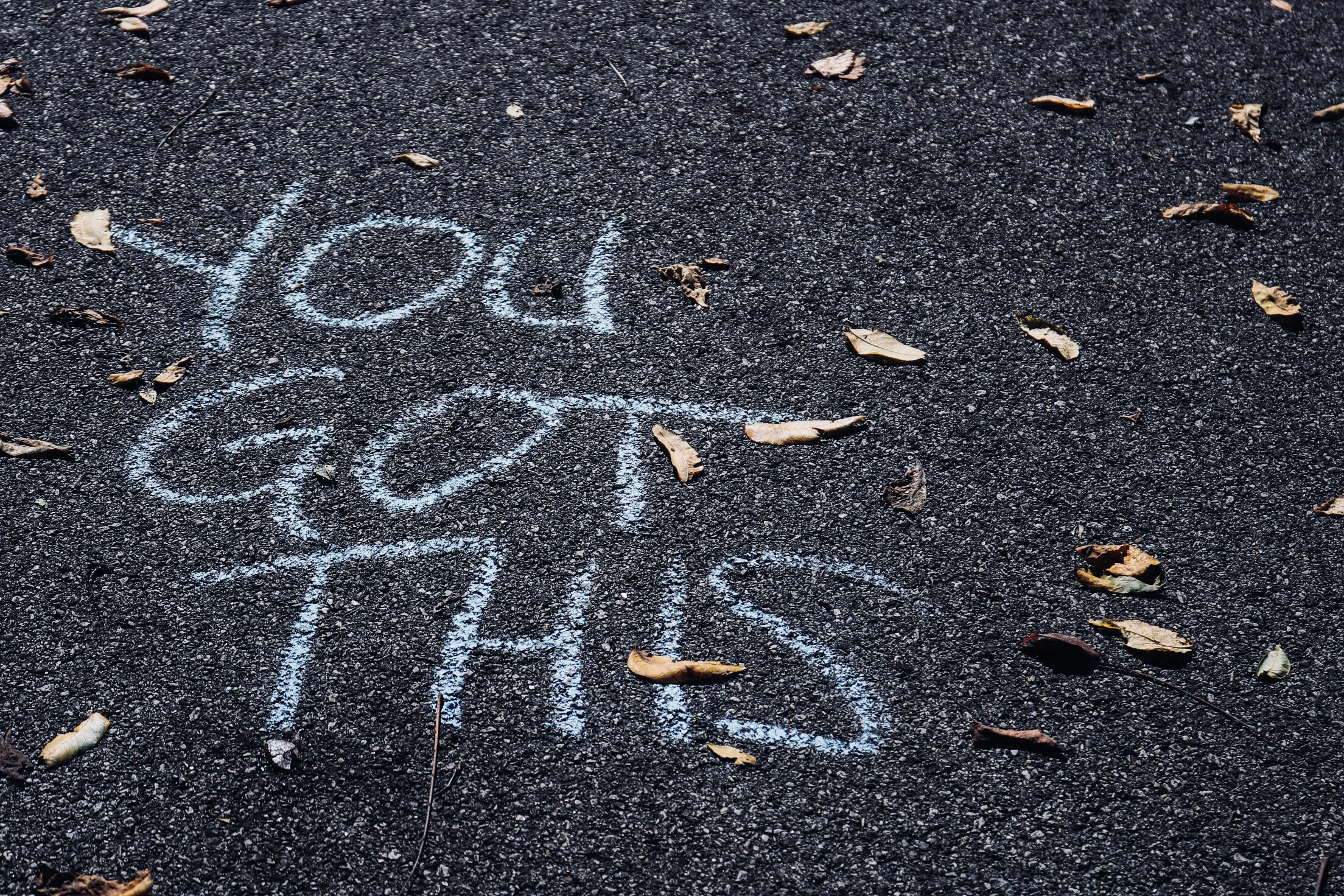 Discouragement is pervasive … it's intrusive … and it can be all-encompassing.
Are you discouraged today? Is someone whom you love discouraged?
Is there an aura of discouragement at your church? In your home? At your workplace?
If so … read on …
Discouragement never comes alone but often invites its first cousins whose names are "despair", "hopelessness" and "sadness".
Have you met this sorry family of uninvited intruders?!
And when discouragement lingers … you can bet that its difficult grandfather "Papa Negativity" will barge his way into your life as well!
Ah-h-h-h … the patriarch of this doubting family!
"Papa Negativity" holds all the revenue, all the legacy, and all the forgotten possibilities of this lineage.
So … let me ask you again .. are you discouraged today?
Perhaps it is the "same old – same old" of living that has finally stolen all hope from your heart. You have regretfully determined that nothing will ever change for you and that your current circumstances are sure to be your future reality.
Discouragement.
Perhaps you have prayed without ceasing and have spoken the language of hope even when others have thought you foolish. But now, due to an interminable waiting process, your prayers are not as fervent and your words have become tauntingly realistic rather than faith-filled.
Discouragement.
Can you identify that "thing" that has left an enormous and unwelcome deposit of discouragement in your heart?
Do you erroneously imagine that your dreams have been too big and so now it is time for you to settle for second best?
Discouragement has a best friend whose name is "mediocrity".
This lethal friend wants to convince you that average is the best that will ever happen to you.
Turn your back on Mr. Mediocrity and run … don't walk … but RUN in the other direction from his lies, his taunting and his deception!
Discouragement is able to wrestle enthusiasm out of the strongest soldier's weaponry.
Discouragement also sneaks unsuspectingly into the heart of a visionary and then robs it of its anticipation and expectation.
Are you discouraged today?
I have been fighting off discouragement and have been trying to determine how to conquer it!
Perhaps what I am learning will be a source of encouragement to you …
First of all, God never speaks through discouragement.
If you are wondering if your discouragement is from God, wonder no longer. God speaks through peace, through hope, and through joy.
Don't listen to the voice of discouragement … it is not the Father's voice.
God is the biggest Dreamer in all of eternity past or in all of eternity yet to come! His dreams for your life dwarf your largest, most gargantuan goal!
I remind myself daily, "Carol … you can never out-dream God!"
Dreamers such as you and I often forget or even ignore the benefits that waiting can usher into the equation of life.
Waiting makes us stronger … waiting changes people's hearts and minds … waiting purifies the dream … waiting shapes the dream into something more beautiful than it could ever be on its own.
If you are a dreamer … remind yourself today that time is on your side!
The period known as "the waiting room" will do a strengthening, healing, and rejuvenating work in your life… if you allow it to do so!
Rather than choosing to embrace discouragement as a necessary member of your circle of friends … how about setting an achievable goal today?
There are people who need a kind and loving e-mail from you … there are friends and family members who would deeply appreciate your prayers … there are items that can be checked off your "to-do" list even when the biggest dream of your life may seem illusive.
When the deepest dreams of your heart seem out of reach and when discouragement is filling every cell of your being, do something that you can accomplish!
Do something that is possible in this very moment!
Go for a walk … call a friend … go to a conference … give a donation … read your Bible … clean out a closet … plant some flowers … bake some bread for your neighbor … ask a friend to have coffee with you … buy a gift … volunteer to teach Sunday School … have a family over for dinner … reconnect with a childhood friend … buy a new devotional and give it away … smile at a stranger …
The list is endless of all the things that you can indeed accomplish while you are waiting for your dreams to come true!
Don't allow discouragement to paralyze your soul or to press "pause" on your ability to minister to a world in pain.
Discouragement should never stifle your deep desire to encourage others.
Discouragement and encouragement don't get along well … as a matter of fact I have recently discovered that discouragement and encouragement are often mutually exclusive!
Imagine that!
Discouragement and encouragement are like the Hatfields and McCoys … they try to shoot each other down with each other's opposing intentions and opinions.
I'll side with encouragement any day of the year!
I choose encouragement over despair and pessimism anytime … anyplace … anywhere!
And, finally, you will find a mega-dose of encouragement in the Word of God.
If you are battling discouragement today, simply open your Bible and allow the Holy Spirit to speak to your troubled soul.
One of my favorite verses has always been this one:
"For I know the plans that I have for you, declares the Lord, plans for welfare and not for calamity; to give you a future and a hope." – Jeremiah 29:11
If you need more than one dose of Biblical encouragement, how about this one?
"Surely there is a future and your hope will not be cut off." – Proverbs 23:18
Are you especially desperate today and you are just thirsting for God's opinion on your life?
You've come to the right place! Linger in this verse for a minute or two …
"I will make an everlasting covenant with them that I will not turn away from them, to do them good.. I will rejoice over them to do them good and will faithfully plant them in this land with all My heart and with all My soul." – Jeremiah 32:40a and 41
O.K. … I can't let you go without one more word of encouragement from the Bible! (The truth is that I need it as much as you do!)
"Return to the stronghold, O prisoners who have the hope: this very day I am declaring that I will restore double to you." – Zechariah 9:12
Be encouraged today, my friend!
You are not forgotten! Keep dreaming … keep praying … keep hoping … keep believing!
God and I are cheering you on!
Thanks for listening to my heart this week. As you know by now, my heart is truly not a perfect heart, but it is a heart that is filled to overflowing with gratitude for the life I have been given and for the people who walk with me. And, it continues to be a heart that is relentlessly chasing after God and all that He is!
Used with permission from carolmcleodministries.com.