Emerging Artist LaTisha Johnson Montgomery Releases Her Breakout Single 'Though The Fire' In Honor of Women's History Month... - After the Altar Call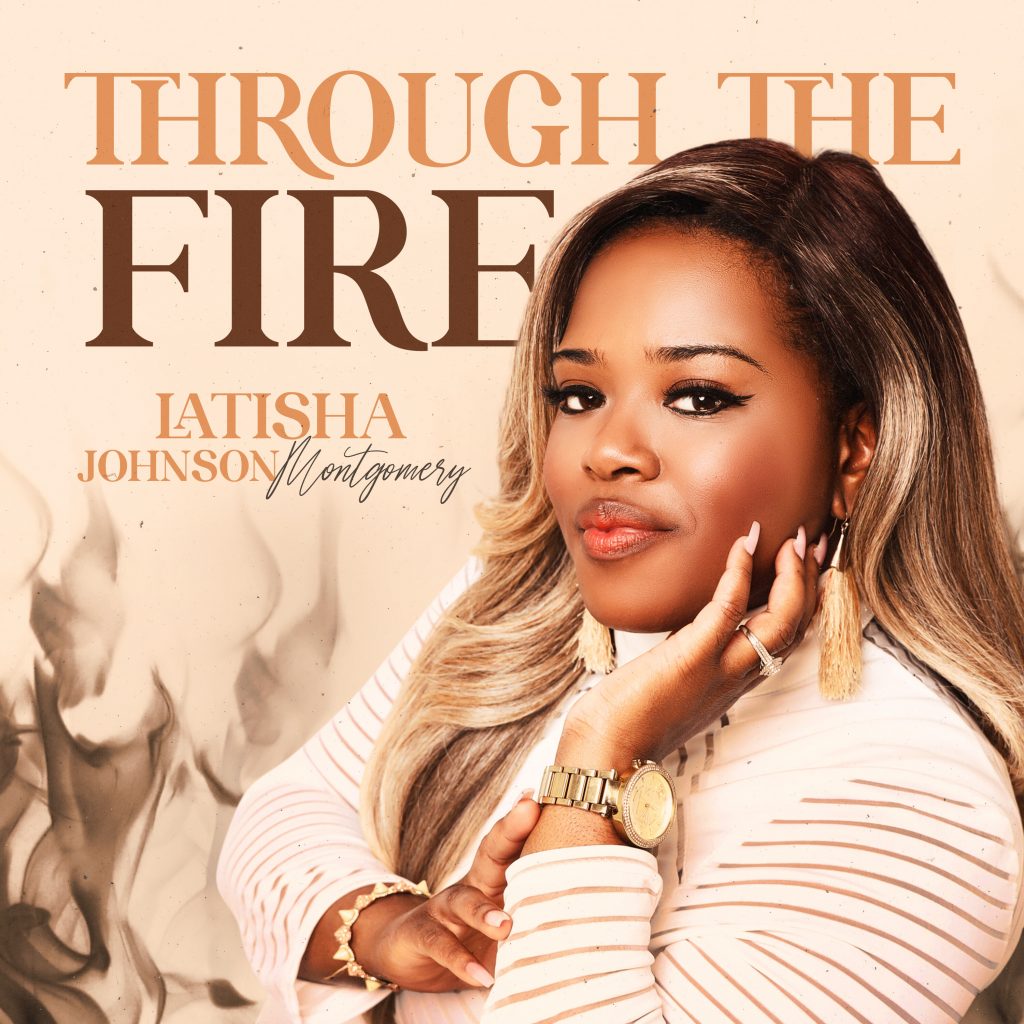 Hello World,
In honor of Women's History Month new recording artist LaTisha Johnson Montgomery announces the release of her breakout single titled "Though The Fire." Birthed from LaTisha's personal testimony "Through The Fire" is dedicated to women who have been through the fire and struggles of life but made it out to share their story. On "Through The Fire" LaTisha teamed up with #1 Billboard Multi Charting & Grammy Nominated Producer Tedy P.
LaTisha Johnson Montgomery's unique splash onto the gospel music scene is not a surprise for those who've encountered her. The soft spoken Fayetteville, Alabama native has been afforded opportunities singing the national anthem at countless college athletic events in the Alabama market as well as NBA playoff games for the LA Lakers & Utah Jazz).
More recently LaTisha's unique tone, powerful vocal display and range has allowed her to open up at City Winery Atlanta for the 2023 Martin Luther King Celebration ft. Darlene McCoy as well as open up for Stillman College's 2023 Homecoming Black history Month Kickoff featuring Bridgewater Music & Grammy Award Nominated artist Jekalyn Carr.
"Through the fire is a song written straight from my heart. Through the darkest of times, God still kept my mind. I was able to focus on Him and the truth. I made it through the fire, He was right there with me and now I'm living to sing my testimony."~ LaTisha Johnson Montgomery.
WHO IS LATISHA JOHNSON MONTGOMERY:
LaTisha Johnson Montgomery is an American singer/songwriter from Fayette, Alabama. She has a unique style of writing and singing which sets her apart. LaTisha began singing at the age of 7. In her adult years she would continue her journey in singing background for an all female quartet group which originated in Tuscaloosa.
LaTisha has become a sought out performer for opportunities singing the National Anthem for the University of Alabama Texas A&M's sporting events, and the National Basketball Association (NBA) where she opened for the Utah Jazz and Los Angeles Lakers game during their regular season. Then later invited back twice for the Utah Jazz's playoff season of 2021. In 2022 she performed or made appearances at numerous award shows, WATC TV (Atlanta Live), Birmingham Bowl which aired on ESPN. Laisha Johnson Montgomery journey has her prepped to be an artist to keep your eyes on in 2023. "Through The Fire" is currently available on all digital outlets.
Any thoughts?
Comments
comments