Mountaintop Experiences: Hair Gel and Heavy Burdens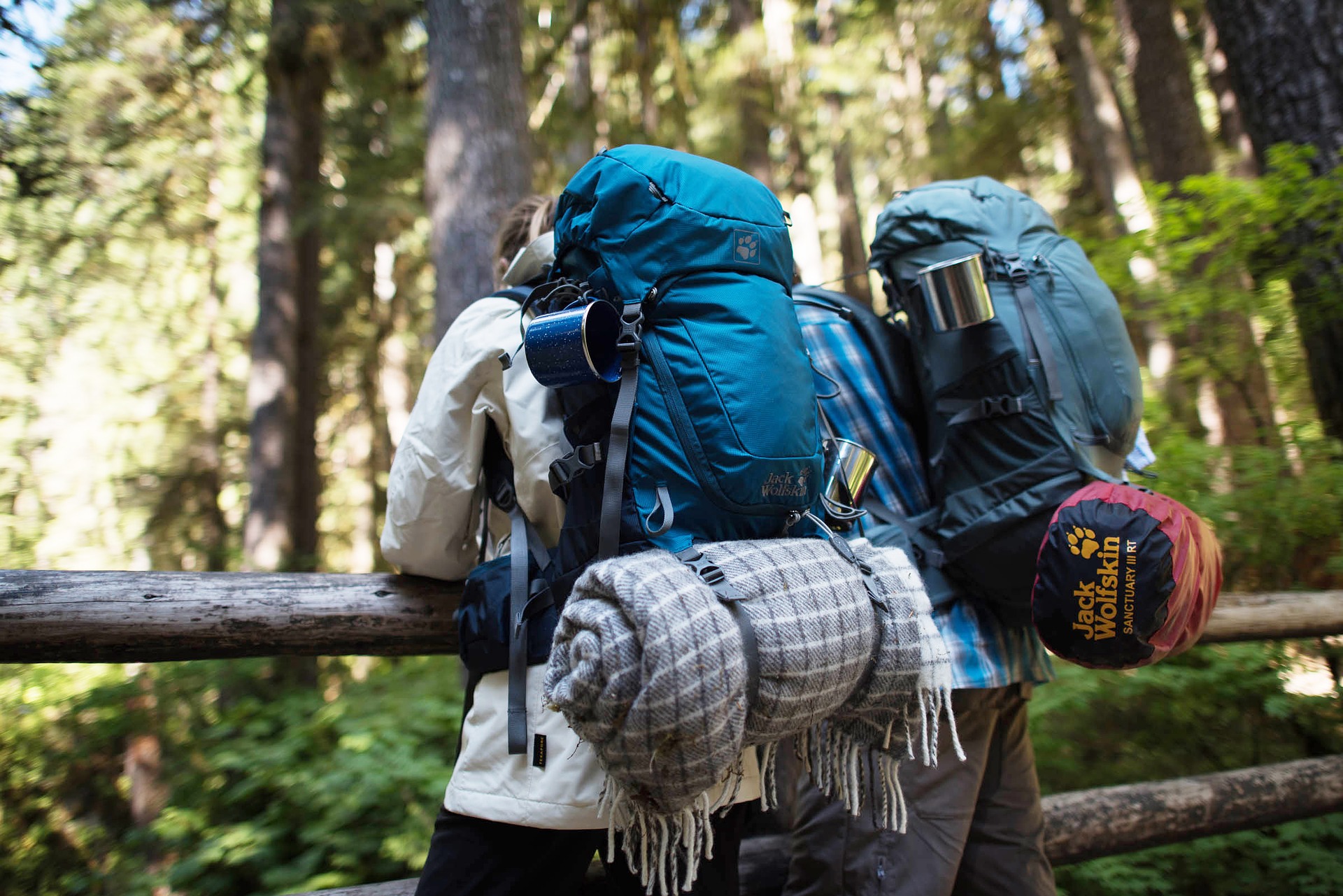 This article is part two of the five part series, 'Mountaintop Experiences'
"Hair gel? Why are you taking hair gel?" I bellowed in mock indignity.
John, my dear old friend and current Appalachian Trail hiking partner looked up sheepishly from his half-filled backpack to reply. His wife and I waited impatiently for an answer as a wry smirk came over his face.
"I dont want my hair sticking up all over the place," he responded playfully, realizing that this modern day hair pomade was far from being a necessity on our long awaited trip.
Thus began the packing process for our long anticipated adventure four days of outdoor bliss, hiking the Appalachian Trail from its southern terminus in Georgia.
Months in the planning and logistical stages, both of us had sort of forgotten that a key element in this hike would be our physical strength and stamina. Unfortunately, we had spent just minutes in the conditioning phase over the preceding months.
"So, have you been working out to get ready for this?" John asked as I carelessly stuffed a fourth roll of toilet paper into my pack.
"Sure," I said with confidence. "I have been riding my bike every Saturday for the last couple of months. I try to get in about 30 miles each time I ride. How about you?"
"I was doing great until about three weeks ago," he countered. "I try to walk as much as I can but I wonder if that will be enough. I hope so."
As we finished boasting about our fitness exploits it was time to weigh our backpacks.
"Sixty-two pounds," I announced proudly, struggling to maintain my balance while jumping off the scale.
"Hmph. The book recommends that we carry no more than 30 pounds on this length of hike. You better drop some weight," John answered. His pack didnt fare much better tipping the scales at 54 pounds.
We spent the next hour trying to figure out what could be left behind without sacrificing the integrity of our trip. Our list included:
four shirts
three pairs of shorts
100 feet of rope
two boxes of 500 count matches
15 energy bars
one can of Deep Woods Off
one television set
one gas powered generator to run the television
With packs now weighing roughly forty pounds apiece, we were ready. No trail, wild animal, or lack of conditioning could stop us. Just gravity.
Six months of planning, 60 minutes of packing, and six donuts later, we were on the Appalachian Trail hiking up two 600-foot ascents within the first three hours.
You do the arithmetic. Even a novice mathematician can figure out that we were in extreme pain. Back pain, neck pain, exploding calves, blistered feet, headache, even eyelid soreness were all beckoning for our attention.
Shortly before we arrived at our destination for the day (a three-sided ramshackle shelter featuring the southern hospitality of a pesky family of mice) I stumbled across a trickle of what was once a run-off stream. Anxious to refill my water bottle, I bent over to scoop up whatever moist remains I could coax into it. But due to my aforementioned physical maladies I collapsed in a heap of Appalachian apathy. I had officially hit rock bottom.
"I cant do this," I muttered as we staggered into camp for the night. Wet, mud-stained, and mentally defeated, I began to weep.
Overcome with emotion from the prospects of spending three more days on the AT in constant pain, I began to pace hobble actually around a campsite that was much more primitive than what was featured in the glossy Appalachian Trail brochures.
"What are we going to do?" I finally blurted out while John was preparing our dinner of freeze-dried mystery noodles boiled in particle-laden water. "We are 20 miles from nowhere and I just dont think I can put that pack on for another day."
John just stared at me. I dont know whether he was amused, frightened, or bewildered by this suddenly sorry excuse for a hiking partner.
"Do you believe what you write?" he asked.
Silence.
"You wrote in your column last week that Gods presence replaces all fear with confidence and you gain security over uncertain circumstances through Him. I think you even mentioned an overwhelming sense of peace when you turn things over to God."
I stared blankly at the ground searching for a witty reply that would pull everything into perspective. No words came. Just silence.
Long after John had gone to sleep that evening, I lay in my sleeping bag contemplating what he had said. As my thoughts resonated, all that could be heard throughout this wooded sanctuary were the gentle breezes flowing through the untamed wilderness, the beating of my heart, and a mouse chewing on my backpack.
All I could think of was a verse from the gospel of Matthew where Jesus offered a prayer of Thanksgiving. He said, "Come to me, all of you who are weary and carry heavy burdens, and I will give you rest. Take my yoke upon you. Let me teach you, because I am humble and gentle, and you will find rest for your souls. For my yoke fits perfectly, and the burden I give you is light." (Matthew 11:28-30)
Despite a day that nearly tore me apart physically and mentally, I was refreshed and renewed just knowing that Jesus Christ carries us when our burdens are heavy and seemingly insurmountable.
I am sure there have been days, weeks, months, or even years when you have felt completely and utterly exhausted mentally, physically, and emotionally by various situations in your life. Many of the burdens we carry from day to day cannot be resolved on their own. Jesus simply says come to Him and He will give us rest. He will carry those burdens for us. All you need to do is ask.
The remaining days of our hike were certainly not easy. In fact, they grew increasingly more difficult as our bodies deteriorated from carrying 40 pounds on our shoulders 10 hours per day. But the remainder of our time on the trail was easier considering He was with us carrying that heavy load.