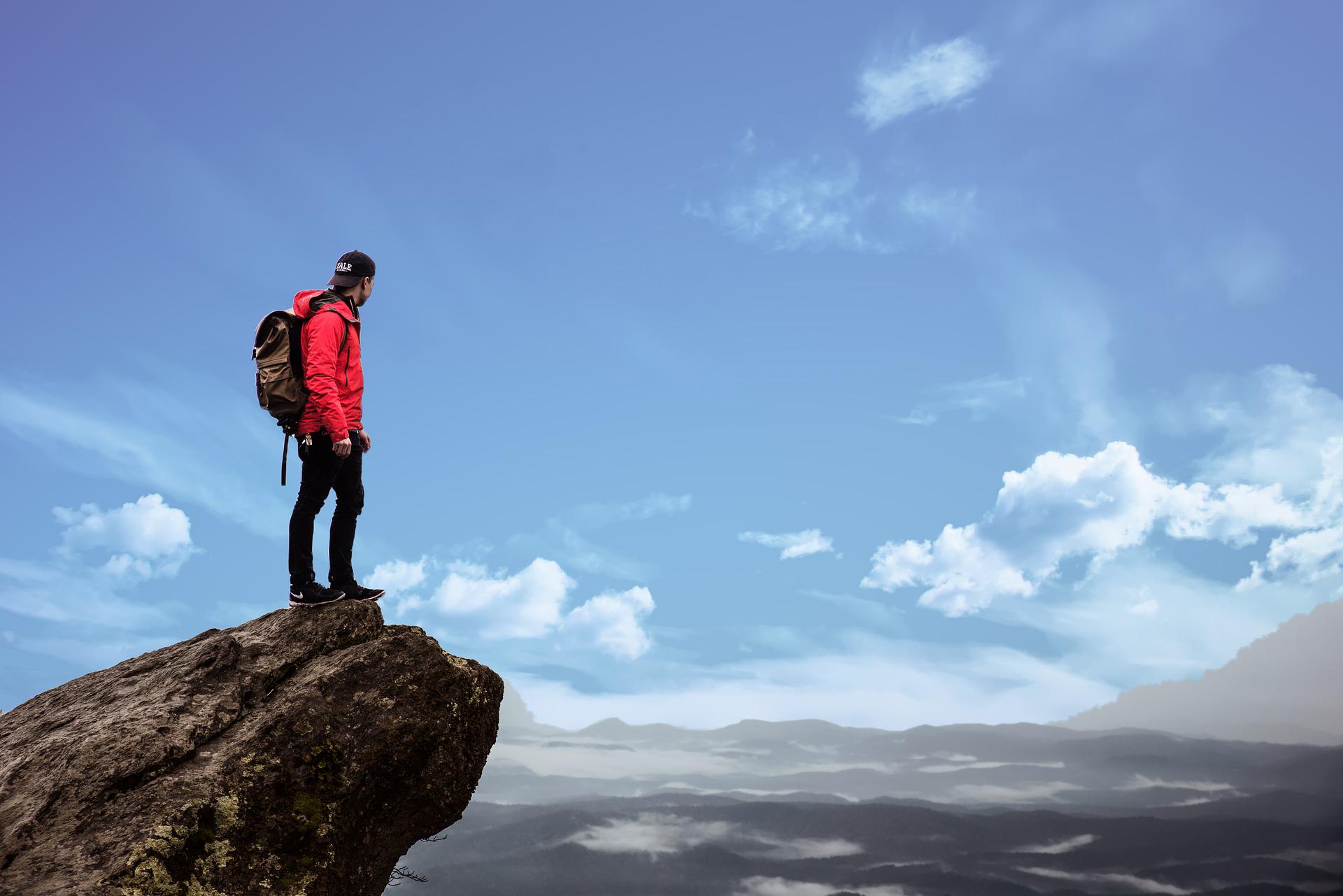 This article is part one of the five part series, 'Mountaintop Experiences'
This week, I will embark on a five day hiking trip on the Appalachian Trail with a very good friend of mine from college. Several months in the planning stages, we believe we are ready for this weeklong journey through some of the most beautiful, rugged terrain that God has created on earth.
We have both read virtually every literary guide to backpacking available on the market today. We have studied multiple websites devoted to the Appalachian Trail backpacker. Videos? We have seen too many to keep track of. We have quizzed "trail experts" ad nauseum about what to expect on The Trail. We have gotten to know hiking store clerks on a first name basis. But are we truly ready?
I can honestly tell you that I know and understand what Hantavirus is (This according to the The Appalachian Trail Backpacker, by Victoria and Frank Logue). For those of you scoring at home, Hantavirus was first identified during the Korean War and was named after the Hantaan River in that region of the world. Because of an abundant crop of pinon nuts in the Southwest during the early 1990's, this area of the United States was the first to experience this malady stateside. Simply put, it is a respiratory disease that is carried in wild rodents such as deer mice. The virus produces flu-like symptoms and takes about one to five weeks to incubate. But enough about that, back to the question at hand.
I believe we are ready for this adventure with the exception of two areas: bears and electrical storms.
Let me address the bear issue first. While I have had a great deal of experience with bears at zoos, circuses, and watching them eat out of garbage cans in New Hampshire, I have never been face to face with one in their own environment. They have always hung around with me on my terms, i.e. … behind a fence, with their trainer present, or with me sitting in the safety of my own car videotaping them in the garbage can.
Not quite adept at bear etiquette, I asked several "experts" how my partner and I should act while in the presence of Smokey's esteemed brethren. To my amazement, a great debate on bear etiquette ensued.
"If a bear approaches you, just pick up all of your stuff and leave the area immediately," said Expert A.
"All you need to do is bang a bunch of pots together. They don't like loud noises. That should cause them to leave the area immediately" commented Expert B.
"Just drop to the ground into a fetal position and by all means don't look them in the eye. They might come over and swat at you once or twice but they will probably leave," pointed out Expert C.
And from my Sunday School teacher, who handed me the latest issue of Outdoor Life magazine recently with a feature article on bears, "Chris, I wanted you to have this article on bears. I was reading through it and it says that if you encounter a bear face to face you should stand up and fight it like a man. Take it on." (Editors note: this article assumes you are carrying a loaded weapon.)
Despite this abundance of conflicting information, I am going to opt for the common sense solution, which is to gather my gear and leave the area immediately, no questions asked.
As for electrical storms, I am a bit puzzled as to how to conduct (no pun intended) myself in this situation. Most of the material my partner and I have gleaned encourages us to take shelter. Ok, that sounds good so where or what is a safe haven for us to take shelter? According to the experts, not much. We should avoid bodies of water and low-lying areas that collect water. Ok, that seems like common sense. In addition, we should avoid high places, open places, tall objects, metal objects, wet caves, and ditches. So, what is left? The correct answer is trees, but that presents another problem. If we are to take refuge beneath a bunch of trees, it would fly in the face of everything my mother taught me about lightning as a child. While my mother is no Thomas Edison, or even Ben Franklin, she always told me to stay away from trees in an electrical storm. That philosophy has always worked for me up to this point so why should I stop believing it now.
So, what my partner and I are left with is knowing that God is always with us, and the incredible power of prayer. God promises to go with us through all of life's dangers and fears, and that includes some uneasiness surrounding potential encounters with bears or riding out a storm.
In Deuteronomy 31:6,8, Moses tells Joshua in front of all of Israel that he is to be strong and of good courage. It says in verse six, "Be strong and of good courage, do not fear nor be afraid of them; for the Lord your God, He is the one who goes with you. He will not leave nor forsake you." Verse eight continues this theme, "And the Lord, He is the One who goes before you. He will be with you, He will not leave or forsake you; do not fear or be dismayed."
God's presence replaces all fear with confidence, uncertainty with security, and conflict with an incredible sense of peace. There are no gray areas here, just black and white. While these verses apply to a couple of adventurous hikers, they most certainly apply to any of you struggling through a financial crisis, painful divorce, health issues, or an addiction problem. You need only to believe in our almighty Savior Jesus Christ.
"Be anxious for nothing, but in everything by prayer and supplication, with thanksgiving, let your requests be made known to God; and the peace of God, which surpasses all understanding, will guard your hearts and minds through Christ Jesus."
Article courtesy of CBN.com.