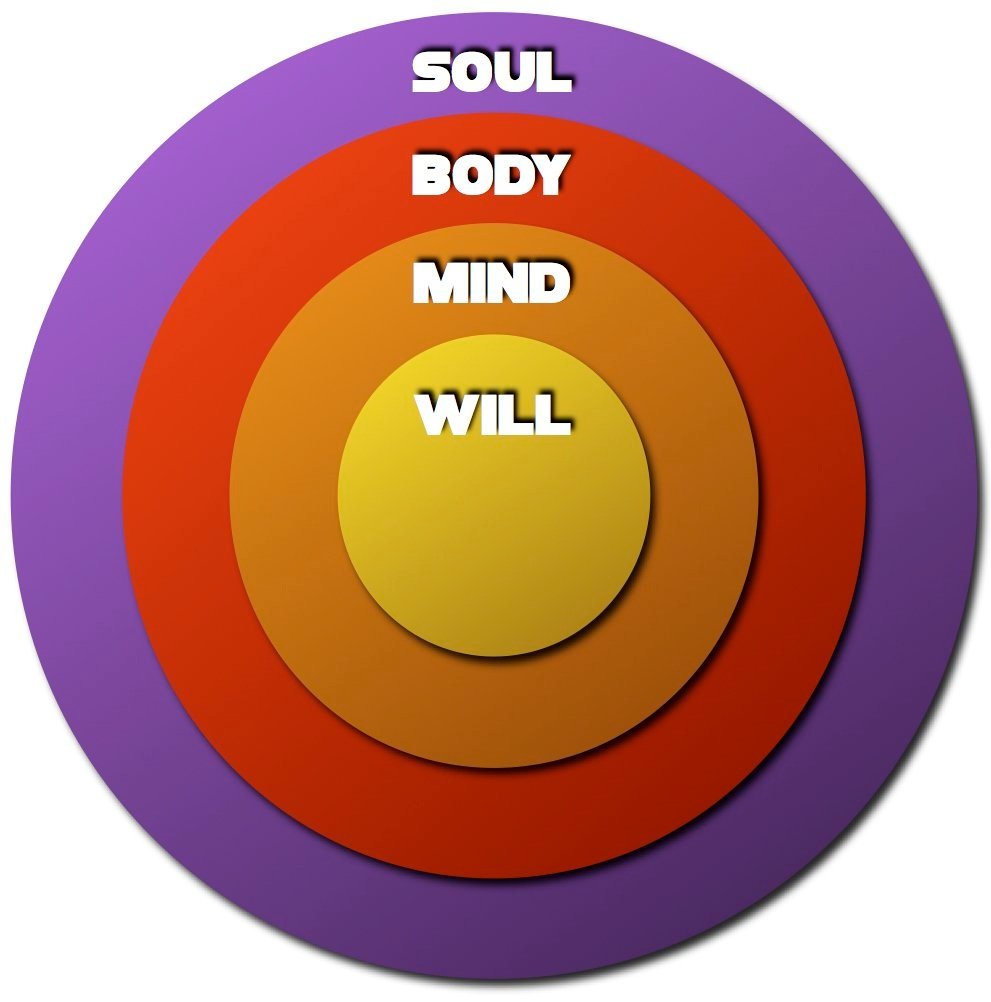 I love order. I've seen my passion for order birth beauty and goodness. Like when I bring together an array of freshly picked herbs, garlic, and other ingredients to prepare an evening of feasting for those I love. The way I can plan a meal and merge together a host of ingredients in a specific fashion to evoke experiential euphoria brings me deep joy. I bask in the joy it brings to those indulging in the meal as well. This is one way I have tasted and seen the beauty and goodness that my love and penchant for order can bring into the lives of others.
On the flip side of the coin, I have seen how my passion for order can be costly to others' souls. Like when I allow myself to enter into the place where I believe the order I desire will provide the peace or comfort for which my soul is desperately hungering. This was my battle on any given day of our 14-year homeschool journey. God bless my children!
In the fray of teaching three to five children all studying different subjects and needing to keep our days ordered and flowing when…
Mr. ADD was out bouncing happily on the trampoline to his heart's delight instead of doing his assigned math worksheet or…
Mr. Challenger was determined to resist his teacher until he pushed her over the edge or…
Little Miss Resistant refused to open her mouth or make a sound while I attempted to teach her phonograms…
My soul hungered for order like my life depended on it. I could only clamp down on my stressed-out heart to stay calm and carry on so long before I snapped inwardly and sometimes outwardly. I'm sure to my kids it seemed like all was going as it should in a homeschool household and then mom went commando…
Everybody clean! It's time to bring order to this chaos! Pick up all the toys. NOW.
I manically went for the vacuum, hoping that I could vacuum up the chaos I felt in my soul brought about by my own perfectionism (much of which was turned on me) and fear that I was going to make my children stupid. The manically vacuuming mom demanding order from her kids in hopes of settling her disrupted soul—she didn't really birth the beauty and goodness she brings when Christ is at her center rather than fear. Disordered insides lead to disintegrated outsides and suck the love right out of the air.
As a Christ-follower, I have heard the word soul used often. I have read it in the Bible frequently. But, it was only a few years ago that I began to understand the biblical meaning of the soul as well as the anatomy of the soul. This was a game-changer in my journey of spiritual formation. I saw with clarity the battles within me, but understanding my soul gave me a vision for how to partner with Jesus in my spiritual transformation.
SO WHAT IS A SOUL?
Of the 856 times soul occurs in the original Hebrew/Greek Bible, the first time soul appears is in Genesis 2:7:
And the LORD God formed man of the dust of the ground, and breathed into his nostrils the breath of life, and man became a living soul (ne'phesh: Hebrew).
Ne'phesh translates as breath. A soul is a breather; a person, an animal, or the life that a person or animal enjoys. The defining characteristic between a human soul and an animal soul is that God made people in His image and gave them a will. In essence, our souls consist of every part of us that makes us living breathers:
the will—our capacity to choose
the mind—thoughts and feelings
the body—our little kingdoms/power packs; the one place in the world where our will usually has complete dominion.
Dallas Willard captures the manner in which people function:
What is running your life at any given moment is your soul. Not external circumstances, not your thoughts, not your intentions, not even your feelings, but your soul. The soul is that aspect of your whole being that correlates, integrates, and enlivens everything going on in the various dimensions of the self. The soul is the life center of human beings. —Renovation of the Heart

When God thoughtfully designed the human soul, he also designed it thirsty. His desire and plan were that we would center our souls around Him, allowing Him to satisfy our thirst with Him and His love. When centered around our Creator, all of the parts of our thirsty souls integrate in an orderly fashion. With our identity and significance rooted and grounded in His love, we are able to live out His law of love.

When we center our souls around anything but God, they disintegrate as we search for identity and significance. The disordered, thirsty soul will drink from sources that are powerless to satisfy in hopes of bringing the peace, power, control, or approval for which it longs. In the process, we lose our capacity to love God or love others. Case-in-point: my manic bouts with vacuuming in the middle of the homeschool day only brought momentary satisfaction while sucking the love out of the air.
HOW UNDERSTANDING THE SOUL HELPS SPIRITUAL TRANSFORMATION

Christian spiritual formation is the process in which we partner with Jesus in reordering our disordered souls. Spiritual practices are God's means of grace in the journey–His invitations into intimacy that get more of His grace into us.

It has been a long journey of engaging in spiritual practices that have re-trained my soul to place Jesus at the center of my pursuit of order. As I do, I experience restfulness in the way I bring order into this world. I am tasting the fruit of the truth, goodness, and beauty that centering my life around Jesus produces. The following quote can sound desperate at first read. However, the fierce journey of reordering my soul makes Nouwen's longing fitting.
Jesus has to be and become ever more the center of my life. It is not enough that Jesus is my teacher, my guide, my source of inspiration. It is not even enough that he is my companion on they journey, my friend and my brother. Jesus must become the heart of my heart, the fire of my life, the love of my soul, the bridegroom of my spirit. He must become my only thought, my only concern, my only desire. —Henri Nouwen

For what is your soul thirsting today?