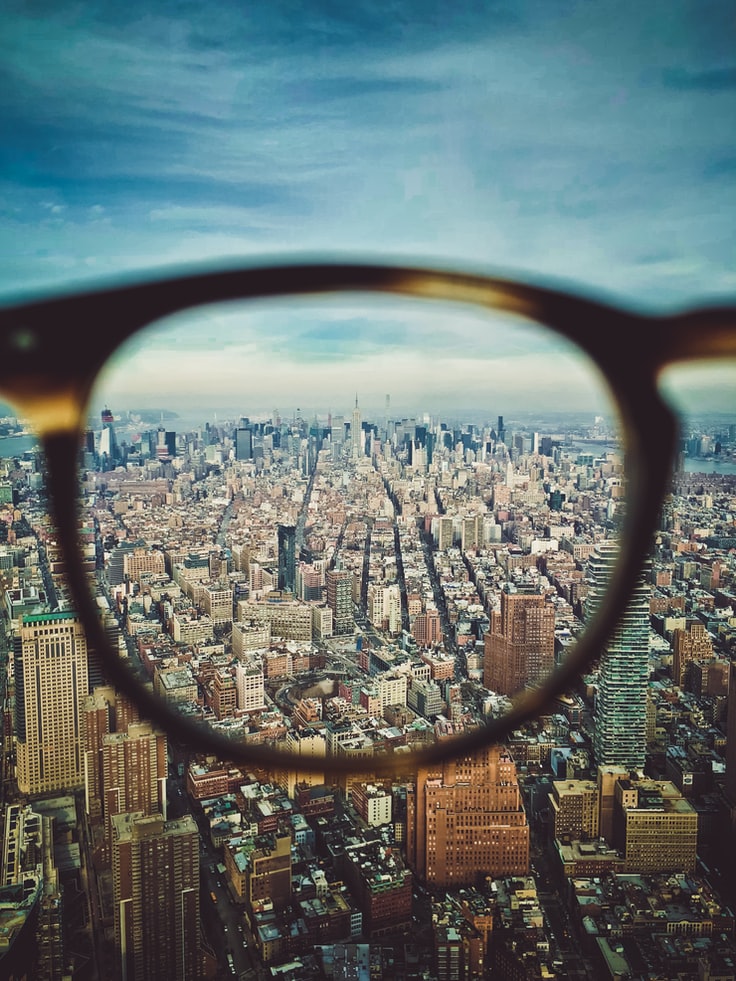 "Jesus Christ is the same yesterday, today, and forever." (Hebrews 13:8)
I love walking on a beach, watching crabs skittering about, seeing the landscape change before my eyes as the tides ebb and flow. When I stick my feet, though, into the waves at the edge, I feel the surface moving—shifting, eroding, sucking all support out from under me…taking me off balance, sometimes tumbling me into the surf if I'm in too deep.
Some days are like that. Little problems crop up unexpectedly, catching us off guard. Something we counted on doesn't come through. Changes come without warning. Conflicts arise. Other moments are worse…with tectonic plate shifts, opening giant fissures or slamming us with tidal waves. Cancer, death, persecution, war—all can abruptly pull the ground out from under our feet.
When the earth shifts, our world can collapse.
Unless we choose to remember that God is still the same.
The eternal nature of God is linked to the reality that He never changes. He is the God of time, space, and events. Everything is in His power, and His purposes remain the same. His faithfulness endures ad infinitum.
This concept of God's unchanging character is called immutability, a word that shares the same root as its contrast, mutation, which involves change. (Think COVID viral mutation…talk about a changing landscape!)
Why is it important to dwell on the immutability of God? Because nothing on earth is going to stay the same. We will always experience constant change, from birth to death. Here's what the psalmist said on the uncertainty of our existence:
My days are like a shadow that lengthens, and I wither away like grass. But You, O Lord, shall endure forever, and the remembrance of Your name to all generations….Of old You laid the foundation of the earth, and the heavens are the work of Your hands. They will perish, but You will endure; yes, they will all grow old like a garment; like a cloak You will change them, and they will be changed. But You are the same, and Your years will have no end. (Psalm 102:11-12,25-27)
If our confidence is in the things of this life, we are building our house on the sand, as Jesus described in His "Sermon on the Mount." That construction project didn't turn out well.
Jesus, though, also described a wise man who built his house on the rock. Multiple times in Scripture, God is identified as our Rock, our Fortress, our Stronghold. Something very solid. A firm foundation. Unwavering. Immutable.
God's unchangeability is how we can ground ourselves when everything else gives way. We can count on His faithfulness to us when we cling to Him. Even in horrific circumstances. Even when He seems to be far away, not listening. Even when He takes years to answer our prayers. Even when things make no sense whatsoever.
Today, if you stagger from the shifting tides around you, look to the Rock to steady you. Plant your hopes in His unchanging grace, goodness, mercy, and love. Hold fast to the promise that He will never leave you or forsake you.
Sing with me the chorus of that wonderful hymn by Edward Mote from nearly two centuries ago:
My hope is built on nothing less than Jesus' blood and righteousness;
I dare not trust the sweetest frame but wholly lean on Jesus' name.
On Christ the solid rock I stand—
All other ground is sinking sand, all other ground is sinking sand.
You'll find your confidence for today, knowing that He who is unchanging is faithful to hold you up, no matter what comes your way.
Jesus—You are the same always. As You were yesterday, so You are today and into tomorrow. Thank You for being our Rock, our eternal Hope. Hold us fast in the shelter of Your strength when the world changes around us. Give us an unchanging love for You. In Your powerful name, Amen.
#theprivilegedlife #lightbournecreative #JesusChrist #thankful #gratefulheart #prayerfor2021 #prayforhealing #thankyouJesus #thankfultoGod #privilegedchildofGod #privileged #gratitude #abundantlife #Christianprivilege #Christianlife #Christian #theprayerlife #love #loveJesus #prayerforendofpandemic #family #blessed #grateful #celebratelife #givethanks #faithlife #loveofGod #freedominfaith #joy #joyoftheLord #prayforchristians #walkthetalk #forgiveness #walkingwithjesus #hope #hopeinChrist #hopeinJesus #childoftheKing #thanksgiving #importanceofprayer #Christianlove #love #immutability #immutable #mutation #sinkingsand #sandsoftime #beach #seashore #beachtime #beachwalk
© Copyright 2022 Nancy C. Williams, Lightbourne Creative (text and photography)
Scripture taken from the New King James Version®. Copyright © 1982 by Thomas Nelson. Used by permission. All rights reserved.
© Copyright 2022 Nancy C. Williams, Lightbourne Creative (text and photography). Scripture taken from the New King James Version®. Copyright © 1982 Thomas Nelson. Used by permission. All rights reserved.